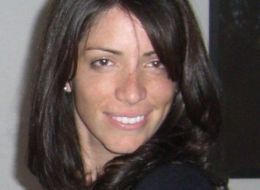 Here at HuffPost Living, we believe the real energy crisis is the one in YOU. So, we asked our readers to tweet about how their own personal energy crises affect their lives, relationships and careers -- with the chance to win a complete energy makeover package from HuffPost Living. We collected the most compelling stories, and had YOU vote for which of our exhausted finalists was most deserving of a life-changing energy makeover.
As of Friday, January 22, Marissa Campise was our front-runner. Our editorial voting board also agreed that Marissa was considerably energy-zapped and should win the Energy Makeover.
Please join me in congratulating Marissa! Since Marissa won, I've learned just how much she downplayed her own energy struggles. This single mom raised her now 12-year-old son since she was 19, while putting herself through Yale!
For the next year, Marissa will receive weekly consultations with Energy Makeover coach Ashley Koff, RD, a personalized supplement program, monthly medical attention from Dr. Frank Lipman, unlimited yoga for a year with Tara Stiles at Strala Yoga, Feng Shui consultations from Candace Vorhaus, and more from a variety of HuffPost Living experts!
Ashley and Marissa will also be featured on GMA Health once a month for the whole year. We'll make sure to share the video clips with you so you can see how our gal is doing! Marissa will also blog about her trials and tribulations of rebooting her energy from the inside out.
A big THANK YOU to everyone who participated! This is only the beginning. Stay tuned...
Editorial Note: Votes submitted after 6pmEST on Friday, January 22, were not counted toward our contest.

Calling all HuffPost superfans!
Sign up for membership to become a founding member and help shape HuffPost's next chapter