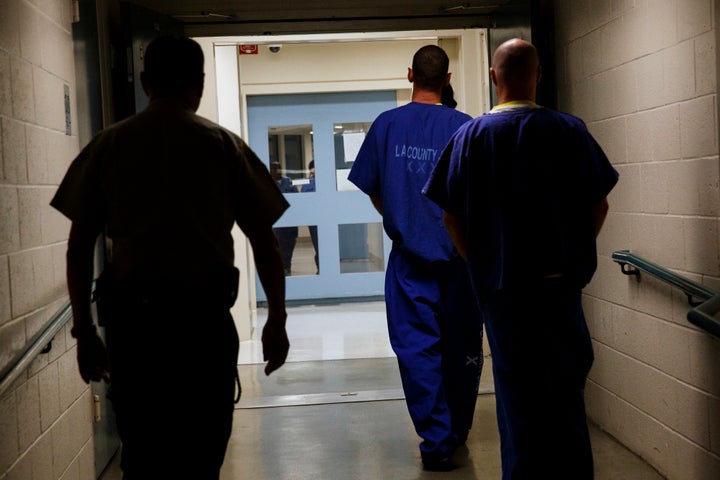 All law enforcement agencies should track data on Hispanic ethnicity because no one has any idea how many people ensnared by the criminal justice system in this country are Latino, according to a study released Thursday by the Urban Institute, a nonpartisan research organization.
Unveiling a new tool that shows the confused patchwork of different policies on collecting ethnicity data across the 50 states, several civil society organizations that participated in the study urged law enforcement agencies to pick one standard and follow it uniformly so the public and the FBI can see how the criminal justice system affects the country's largest ethnic minority.
Some 40 states reported race in their arrest records, but only 15 reported ethnicity, the groups' survey found. Some reported Hispanic or Latino identity as a race, rather than an ethnicity, contradicting the Census Bureau's practice.
The data collection, however, shifted as people passed through the different phases of the justice system, with different standards for populations facing arrest, imprisonment, parole or probation.
The only state that routinely collected publicly available data on both ethnicity and race for people at all four stages of the system was Alaska. Seven percent of Alaska's 738,000 population was Latino as of last year, according to Census figures.
"No one knows how many Latinos are arrested, how many in prison, how many are on probation or on parole," Ryan King, a senior fellow with the Urban Institute Justice Policy Center, said on a call with reporters.
Government bureaucracies have historically struggled to collect accurate data about Hispanics who wind up in the criminal justice system. Law enforcement has long collected data on race, dividing people up as black, white, Asian or Native American.
But the terms "Latino" and "Hispanic" refer to a multiracial ethnicity based on country of birth or ancestry. It's possible to be Latino and belong to any race.
That phenomenon has also led to confusion at the Census Bureau. The agency collects information on Hispanic ethnicity, but 36.7 percent of Hispanic respondents said they belonged to "some other race." While no accurate racial statistics for American Hispanics exist, most Latin Americans are people of color and mixed race. The Census Bureau doesn't make use of common Latin American terms used to refer to people mixed race, like "mestizo" (Indigenous and European) or "mulato" (African and European) or Afro-Latino.
In the absence of a universal standard, many law enforcement agencies simply lump Latinos along with whites for the purposes of racial statistics. A 1987 effort to track data about Latinos by the Federal Bureau of Investigations was quickly abandoned due to the lack of standards in place at the local level. It was only revived three years ago.
Juan Cartagena, the president and general counsel of LatinoJustice PRLDF, said conflating the two groups had the effect of masking the criminal justice system's tendency to disproportionately ensnare people of color. It also makes it harder for reformers to deal with the problem.
"When you leave Latinos out of the count, you effectively are taking Latinos out of policymaking decisions," Cartagena said.
Fixing the problem is as easy as asking whether people arrested, jailed or paroled identify as Hispanic, he added.
"These solutions are accessible both economically and bureaucratically," Cartagena said. "It's 2016. Latinos are the largest minority ethnic group. … To actually have states sit back and not be able to say honestly how many Latinos are in the criminal justice systems that they control and management is an outrageous affront. It's time that this changes."
Popular in the Community