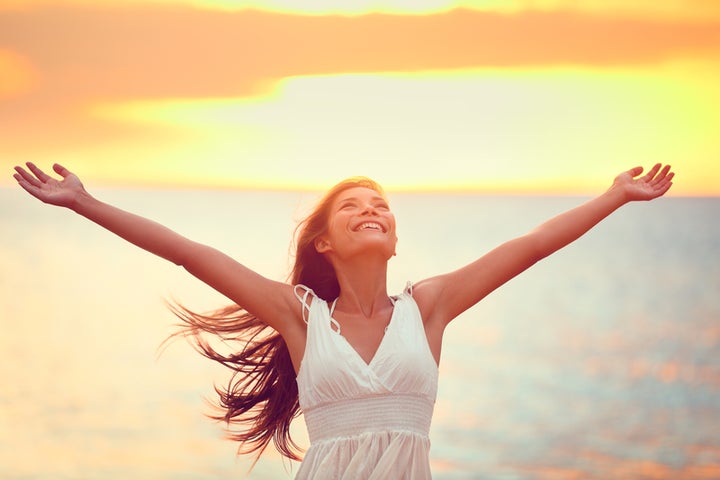 We are spiritual beings, abundant in our knowledge and nature. We simply need to tap in to this universal wisdom that each of us holds deep within. Once this acknowledgement is ascertained, then begins our journey deep within of self-exploration and expression. You are blessed and abundant!
"You must find the place inside yourself where nothing is impossible" Deepak Chopra
The knowledge of all the universe is already inside of you. Have you ever looked at it that way? When we learn, we are simply extracting this knowledge from within ourselves. For example, imagine Aladdin's lamp covered in dust. The lamp essentially is gold. Once scrubbed the gold shines through. It is the same with our abundance of knowledge and light. We are born with universal knowledge. Once we nurture our inner selves, we are simply discovering the wealth of knowledge that lies abundantly within us. We are not learning something new or for the first time, we are simply discovering for the first time what has always been within us. Truly understanding this will open up the world to you. No dream is too big, so dream BIG! Once you have this dream, change your perception to viewing this "big dream" as your vision. It's that simple! Change what you call it and suddenly it's tangible.
Always remember, "Nothing is impossible. Even the word itself states i'm-possible" Audrey Hepburn. This one quote provides all the clarification of this truth that you could ever require. Nothing is impossible.
5 steps to turning your dreams in to your reality
1) Set your goals and make a plan Don't dream big for your dream to remain just a dream. Whatever it is that you dream to be, do or achieve, don't just dream it, set your goals and ACT. Goal-setting is a crucial part of this process as it gives you structure, keeps you focused and keeps the momentum going. Each goal achieved takes you that much closer to achieving your bigger picture, keeping your excitement levels and energy on a wonderfully positive frequency. Radiate this energy throughout the journey to achieving your dreams and you'll be amazed by the results! Your reality is up to you and you can achieve the unthinkable once you become aware. It really is that simple, if you can dream it then you can achieve it.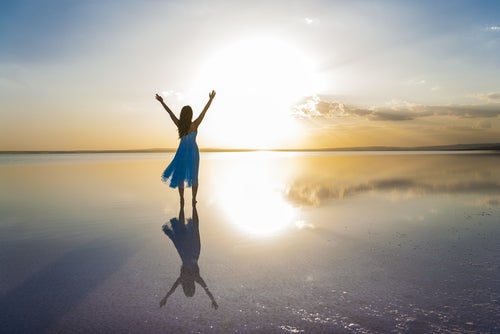 2) Dreams don't work unless you do, so make sure to take continuous action in the direction of your vision The actual distance between your dreams and reality is called ACTION. Insatiable passion, determination, unwavering self-belief, action, dedication, positivity, and a profound sense of conviction that your dream is already yours is what's required. You are simply carrying out the necessary steps to get there, but your future self has already achieved it. This is the belief with which you should work towards your vision. We haven't been put here to be average, we've been put here to be MIND-BLOWINGLY INCREDIBLE! Recognise this now and grasp your life and future by the reins. Don't dream your life, live your dream. Life is too short to have it any other way.
3) Surround yourself with like-minded individuals A crucial step in achieving your dreams is surrounding yourself with like-minded individuals who reflect who you want to be and how you want to feel. Their energies will naturally be contagious and fuel you more passionately in the direction of your goal. Once you're emitting that positive energy the universe will respond, making the path to your dreams that much more enjoyable.
4) Strengthen your intuition Be brave enough to listen to your inner voice, your gut instinct. The more you do this the stronger your intuitive muscle will become. If your dream makes you insanely excitable then your answer is clear, listen to that voice inside of you and respond. This is your inner-knowing communicating with you and it is vital to strengthen this muscle as you work towards your dreams. Unlike the mind, which usually likes to make things quite complicated, your intuition will know which path feels right. I like to think of intuition as a spiritually guided sense of 'knowing.' Make your intuition your best friend and let it guide you in the direction of your truth.
5) Find your pillars of strength Surround yourself with those who see the greatness within you, even when you don't see it yourself. There may be moments when frustration kicks in, the motivation dwindles or that negative nasty voice resumes it's uninvited and unwelcomed presence. At these times it is so important to have a group of supportive people as your pillars. Having this solid foundation of friends, family and a network of like-minded people who BELIEVE in your greatness and can see in you what you sometimes can't, is essential.
NOW is the time to step into the miraculous and extraordinary individual that you are. There is no more time to waste on limiting beliefs or worrying about the thoughts and opinions of others. The only thing stopping you from achieving your dreams, is YOU. Be bold enough to use your voice, brave enough to listen to your heart, and strong enough to live the life you've always imagined. Remember the beauty of who you are, hold tightly on to your self-belief, take action whole-heartedly and DANCE in to the person you were born to be!
Reiki Master Practitioner and Intuitive Energy Healer, Columnist and Feature writer, Holistic Health and Well-being Coach
Shaylini is a professional Reiki Master and the inspiring creator of The Sacred Self. She provides Reiki healing, Chakra balancing and Energy therapies to help experience freedom from emotional, mental and physical imbalances. Through her heart-centred approach, she provides a unique experience of deep healing which will enable you to let go of what doesn't serve you, align you to your true potential and help you achieve ultimate inner peace and abundant self-love. The Sacred Self has been created to help you feel nurtured, inspired, balanced, free and most importantly happy. Through Shaylini's techniques you will naturally experience an alchemical shift in energy leading to peace, joy and freedom. Shaylini leads her healing with a compassionate and heart-centred approach to bring clarity of mind, balance of body, healing of the soul, and nurturing of our Sacred Self. To find out more please visit: www.thesacredself.co.uk. Shaylini is also a columnist and regular feature writer on all topics related to holistic health and well-being. Please click here to contact.
Support HuffPost
The Stakes Have Never Been Higher
Related
Popular in the Community