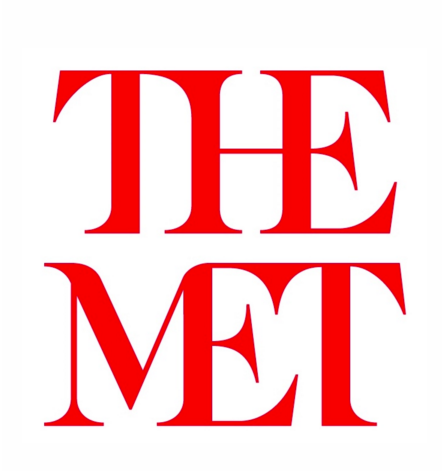 I have fond memories of my first sweaty summer in New York, my teenage self loitering around the steps of the Metropolitan Museum of Art, waiting for a sophisticated Manhattan couple to kindly pass on their used Met buttons to me and my equally broke best friend. After our museum visit, we'd consciously forget to remove the buttons, wearing the iconic M's proudly as we ventured into Brooklyn and beyond, screaming "we are cultured!" silently through our unmistakable badges.
And so, like much of the Internet, I was appalled to see The Met had replaced the image I had come to associate with history, culture, wonder and Fifth Avenue hot dogs, was no longer. Instead, we get this.
The new logo, set to be officially unveiled on March 1 and the work of London-based global-branding firm Wolff Olins, shocked many human people with eyes when Vulture's Justin Davidson revealed the image along with a solid bashing of it earlier this week.
"If I had to respond to this with one word," typography icon Alan Peckolick told The Huffington Post in a phone conversation, "it would be, 'Why?'"
Peckolick -- the man behind legendary logos including Revlon and New York University, but definitely not the new Met design -- broke his one-word response down into two sub-questions. The first: "Why did you do this?"
The Met's previous logo, established in 1971, is based on an actual piece in the museum's collection: a woodcut by Luca Pacioli, a collaborator of Leonardo da Vinci. As Davidson explains in his article, the masterful logo "could be an architectural plan -- the museum's great hall contains three square chambers topped by circular vaults. Or it could represent a diagram of a Raphael composition, or the proportional geometries of Leonardo's Vitruvian Man."
Peckolick was similarly taken with the original image. "The Met logo was a beautiful logo -- a classic. Like any great logo, it suggests what it represents. It is classic."
From Peckolick's perspective, the rebranding was an attempt at doing something that shouldn't have been done in the first place. "I think first of all, when you change a logo, it has to move forward," he explained. "The branding, the understanding of what the logo represents ... In this case, I think they went back -- way back."
Which brings us to Peckolick's second question: "Why did you do that?"
While The Met's previous logo, in all its simplicity, contained echoes of art, history and architecture, the new logo looks like it's catering to a cosmetics line in the 1980s. "The new Met logo looks like an old one -- but an old what?" Peckolick said. "I don't get from it that it's a museum, that it's something artful."
The worst graphic detail of the logo, according to Peckolick, is the way the E and T are smushed together, bombarding the viewer's eye with a flood of red. "It looks like someone dropped a blob of ink on the page. It overpowers everything else."
In a statement released Thursday, The Met announced the new logo, alluding to the criticism already surrounding it. "The new logo no longer relies on symbols and, instead, is based on the commonly used name 'The Met,' which has an immediacy that speaks to all audiences," the statement said.
It is an original drawing, a hybrid that combines and connects serif and sans serif, classical and modern letterforms. In this respect, it reflects the scope of the Museum's collection and the connections that exist within it.
The idea, unfortunately, did not translate. "I question the concept of the typeface -- its not contemporary, not classic," Peckolick said. "I don't think it brings anything to the party. It looks like a hundred faces I've seen before."
"I'm known for destroying and distilling type faces in my work," he added, "but they way they did it, I think they destroyed the integrity of whatever typeface it was by manipulating it. This doesn't say anything about art. They took a beautiful, classic image and they threw it away."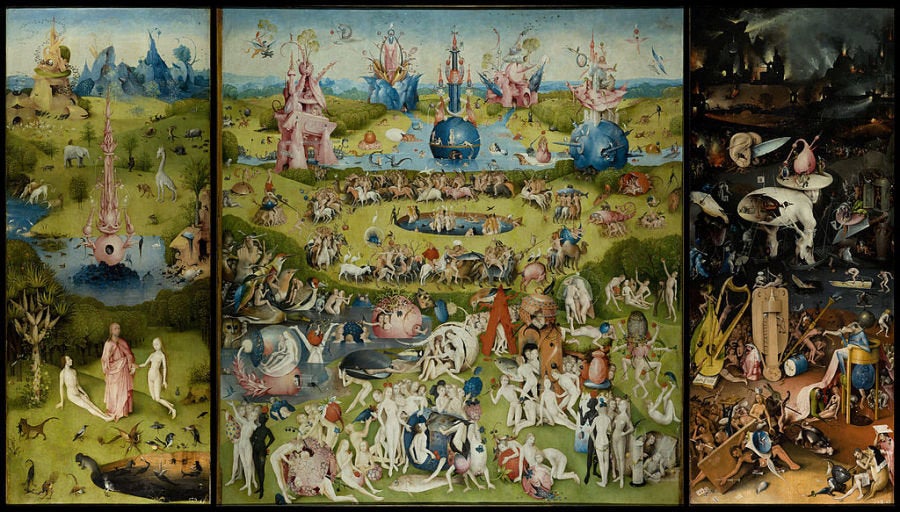 30 Artist Names You Are Probably Pronouncing Wrong

Support HuffPost
The Stakes Have Never Been Higher
Related
Popular in the Community