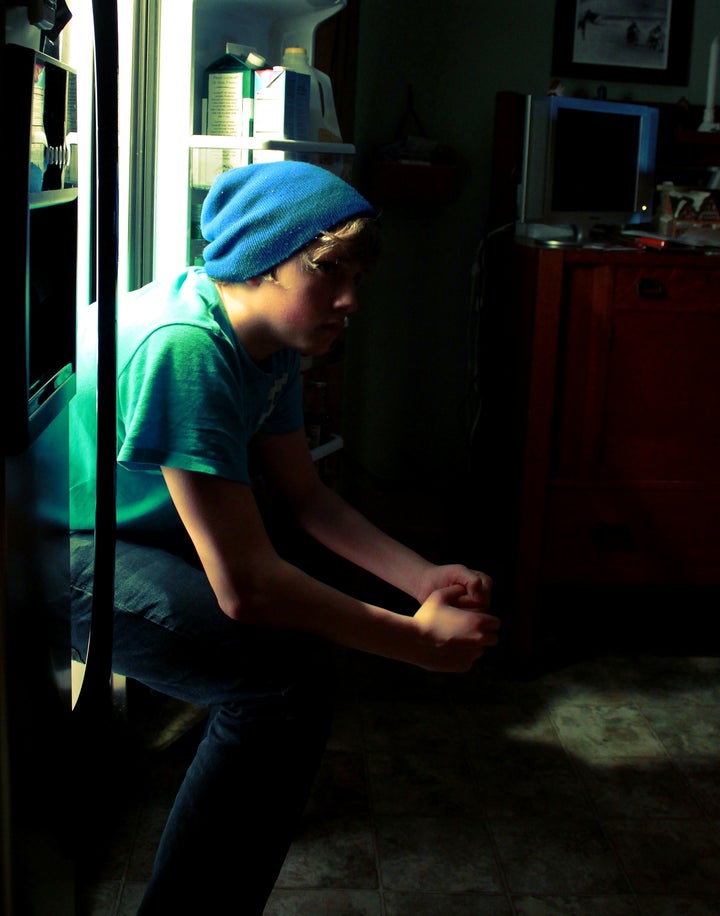 Why do so many of our children and youth end their lives? Recent news reports show that hospitalizations resulting from suicidal thoughts and suicide attempts among children ages 5 to 17 doubled between 2008 and 2015, with 15- to 17-year-olds showing the greatest increase.
The news comes less than a year after my dear friends lost their adolescent son Jack to suicide and just three years after the U.S. National Centers for Disease Control and Prevention found that the rate of deaths by suicide had doubled for children ages 10 to 14 between 2007 and 2014. The painful reality is that society's youngest members are turning to suicide with sustained, increasing frequency, representing a tsunami of anguish among survivors and a profound social failure. We can and must change that.
As the head of Covenant House, a charity across 30 cities that each year reaches more than 50,000 homeless, trafficked and at-risk children and youth, I find the data appalling and alarming. As a father, I have seen up close the burdens of teen depression, and I know full well what it is like to mistake the signs of despair with the typical symptoms of adolescent angst. This hits very close to home for my wife and me.
We urgently need more research into the causes for this precipitous rise in the number of children who feel life is not worth living. Some experts blame the prevalence of cyber-bullying, and, in that same vein, the feelings of isolation and exclusion unleashed by social media. You'll get no argument from me on that. Teenagers' phones may indeed be smart, but they are rarely kind.
Clearly, the surging number of children with mental health needs points to missed diagnoses and failures of care, particularly in rural areas. There are too few service providers and too few who accept health insurance.
Some of the most rigorous research has revealed that treatment works, and a substantial majority of adolescents can and will recover from anxiety and depression with a combination of medication and Dialectical Behavioral Therapy (DBT), a form of talk therapy designed to help patients grow their emotional and cognitive control by identifying and managing the triggers that lead them to contemplate or undertake self harm.
But the number of qualified, expert mental health practitioners certified in DBT who accept health insurance is shockingly low across the country. Imagine if the number of children dying from brain cancer doubled between 2007 and 2014, while at the same time the number of oncologists and surgeons who accept health insurance shrank? This gap explains why too often young people receive mental health services only after their condition has deteriorated so dramatically that they end up in a hospital emergency room.
Keep in mind that during many of the years studied, pre-existing conditions were covered by insurers, and mental illnesses were treated on equal footing with physical afflictions. Who knows what needs may go unmet if the law changes.
In reading over a very helpful "Parent's Guide to Teen Depression," which includes advice that parents take care of themselves during a child's illness, and recommends positive activities like volunteer work and exercise that can reduce symptoms, I stopped cold recalling that for too many unaccompanied homeless and poor youth, no relative or caregiver is there for them, doing that research, losing sleep over how best to help them survive the disease of depression, or find help for other mental health maladies that make them consider ending their own lives.
What must it be like, to be fighting for your life, against the formidable enemy of mental illness? And to do so as a teen, for whom school, family, societal pressures, peer groups, hormones, and changing bodies can pose huge challenges?
Now imagine what must it be like to fight those battles as a young person alone, without a home, without a grownup to guide, love, and worry about you?
And there's much to worry about for homeless children. Compared to their peers with a safe roof over their heads, homeless teens are three times as likely to try to kill themselves.
Our kids in the shelter face many risk factors for suicide. They are disproportionately poor, which can lead to stress and depression. A 2016 study of adults showed that poverty rates have a high correlation with suicide rates. And recent research has also shown that the suicide rate nearly doubled for black children between the early 1990s and 2015, while it declined for white children. Many of our shelters house a higher percentage of African American young people than live in the country as a whole.
We also know that lesbian, gay and bisexual kids in middle and high school are twice as likely as their straight peers to attempt suicide. In some cities, LGBTQ young people make up 40 percent of youth homeless shelter populations. The odds are worse for transgender people, who are nine times as likely to have attempted suicide, compared to their cisgender peers.
We need more comprehensive mental health services for young people. But that will not happen until we move this plague out into the open, abandon the stigma that keeps us at a whisper, and begin talking publicly and fully about the prevalence of depression and anxiety. We won't cure what we cannot see. We owe it to the young lives lost to this scourge to abandon our culture of embarrassment, dishonor and guilt and grow a culture of cure. Our national shame is not that too many of our children despair; it is that we are too quiet about it.
The popularity of "13 Reasons Why," the Netflix series about teen suicide, has brought renewed attention to the rising tide of despairing teenagers across America. If you know a teenager who may be experiencing depression, it is crucial to seek psychological help for him or her. According to "10 Things Parents Should Know About Suicide," "If you're worried your child is considering suicide, be direct and ask: Don't beat around the bush. If you think your child may want to end their life, it's time for parents to take action. Don't just hope that it will get better."
Here's a list of risk factors and warning signs, on how to help a young person through depression.
Take it from one who has witnessed the miracle of recovery from depression in many young people over the years, treatment works. Millions of survivors now lead flourishing lives filled with purpose and promise. We owe it to our kids to create strong and consistent access to effective mental health treatment, and to prioritize the reduction in teen suicide by treating this surge as the national crisis it has become. And let's use a bullhorn to start the conversation.
Related