Big ice, it's all the rage these days. According to research, it melts more slowly, diluting your drink less, all the while keeping your cocktail at the perfect temperature. Plus we all agree, it does look impressive in a glass, and it's fun to sip a drink around a big chunk of ice.
Sometimes these big chunks of ice are round, like in this video that caught our eye:
Liquid Riot, Portland, Maine
There's something fascinating, hypnotic even, about watching this machine make a ball of ice.
While we're on the topic of ice, we're also big fans of the boozy cocktails that are out there. Summer's on the way, we're sure to see many more, hopefully all as tasty as this one from Austin's Odd Duck.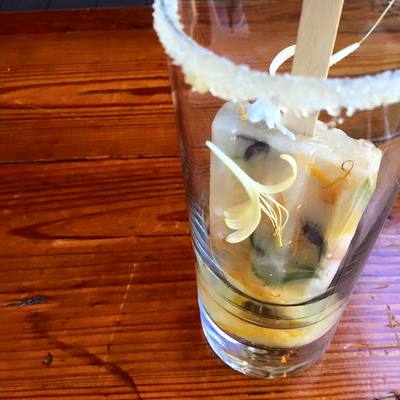 Don't forget to sign up for Eat Drink Lucky for your daily dose of food, drink and lifestyle news.