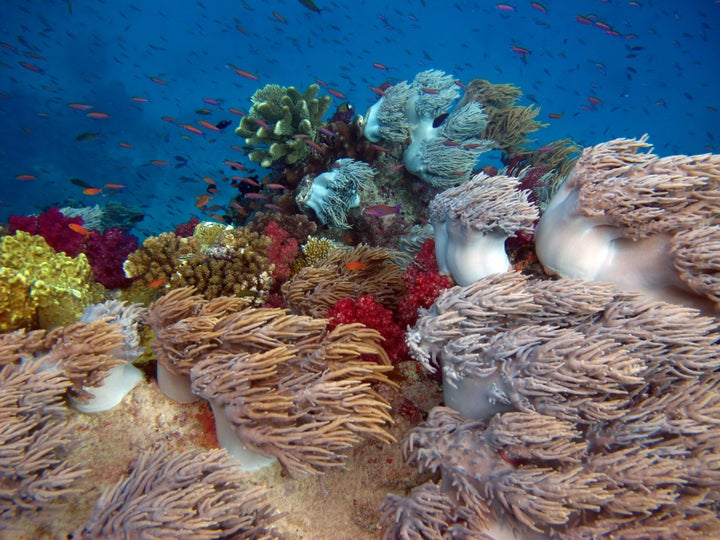 Humans have always looked to the ocean. We look to it for sustenance. We look to it for transportation and energy. We look to it as the key to our planet's health, as the regulator of our climate. We look to it to propel economies and sustain livelihoods. We look to it to satisfy our curiosity, our sense of wonder and our appetite for adventure. We look to the ocean for life.
Now, as global challenges mount, the ocean looks to us.
The world's oceans are in trouble. Climate change is warming the seas and altering their composition, resulting in broad impacts from rising seas, acidification, dying coral reefs, and invasive species. Illegal, unregulated and unreported fishing is decimating fish stocks relied upon for food security for billions of people. Pollution from accumulated plastic waste and resource extraction threatens marine wildlife and people alike.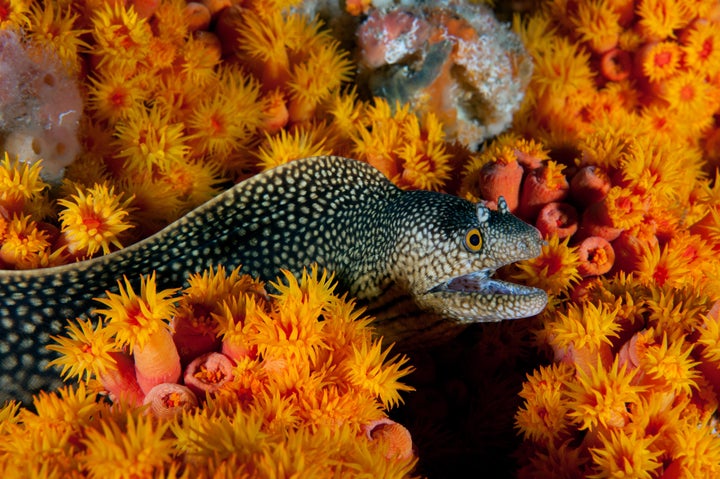 To address these challenges, Heads of State and Ministers, other government officials, scientists, business leaders, and non-governmental organizations will gather in Malta this week at the 2017 Our Ocean conference, hosted by the European Union. The first Our Ocean conference was hosted by former U.S. Sec. of State John Kerry in Washington, D.C. in 2014.
"The commitments being made this week represent concrete steps toward a sustainable ocean, healthy marine wildlife populations, and a healthier planet."
At each conference, attendees gather to discuss solutions. Helping to guide this endeavor are the United Nations (UN) Sustainable Development Goals (SDGs), a set of 17 global outcomes designed to enhance life on earth by the year 2030. Many of these goals can be directly linked to healthy oceans, including one specifically focused on conservation of marine resources, but additional goals concern the elimination of poverty and hunger, sustainable cities and communities, and clean water and sanitation.
Those taking part in Our Ocean aim to turn ideas into action by making additional concrete commitments to conserve the ocean. Since 2014, more than 250 such commitments have been made. Last year, the Wildlife Conservation Society (WCS) joined the Waitt Foundation, the blue moon fund, and the Global Environment Facility, in committing $48 million to expand the world's marine protected areas (MPAs).
This joint commitment focused on marine ecosystems with high value in biodiversity and ecosystem services for coastal economies and people. We intend for the fund to help countries meet their UN targets under the SDGs to protect 10 percent of the ocean by 2020. Since launching last year, it has begun funding MPA initiatives in 19 countries. This work reinforces WCS's focus on small scale fisheries, MPAs, local communities, and key marine wildlife species that include cetaceans, sharks, and rays.
This year in Malta, WCS announced three new commitments on behalf of WCS. The first is through the Science for Nature and People Partnership (SNAPP), a collaborative initiative of multi-disciplinary teams creating policy solutions for the world's most pressing problems. WCS and its partners have invested more than €1.1 million to SNAPP working groups investigating such ocean-related issues as natural coastal defenses, fisheries management, offshore aquaculture, and coastal restoration. The groups place an emphasis on finding real-world science-based solutions that can be translated to policy.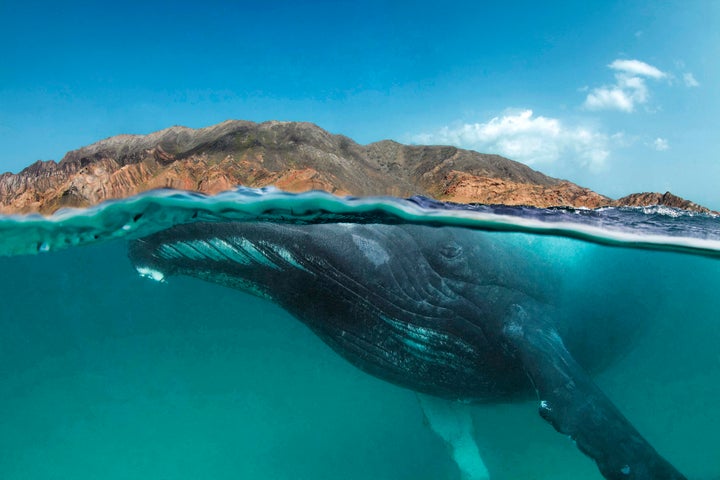 WCS is also conserving the marine waters surrounding New York, New Jersey, Connecticut and the Mid-Atlantic as part of its New York Seascape initiative. Based at WCS's New York Aquarium, this project will incorporate interactive exhibits to educate and engage aquarium visitors on the impacts of plastics in the ocean and aim to develop an urban marine conservation ethic for New York City and beyond.
"Humans have always looked to the ocean. Now, as global challenges mount, the ocean looks to us."
Finally, WCS is addressing the problem of ocean noise, which is harmful for cetaceans highly dependent on sound for communication. Along with several partners, WCS has committed to develop noise reduction targets for individual sources, with a goal of gathering key industry actors and identifying best practices to create a global consensus to solve the issue.
Many people tend to think of our ocean as so vast that it can absorb everything people do to it, or put in it, or take out of it. But it is not. We have seen that the accumulation of negative unsustainable actions can be devastating to ocean health over time. The hopeful news emanating from Malta this week is that the positive actions add up as well. The commitments being made this week represent concrete steps toward a sustainable ocean, healthy marine wildlife populations, and a healthier planet.
Related
Popular in the Community