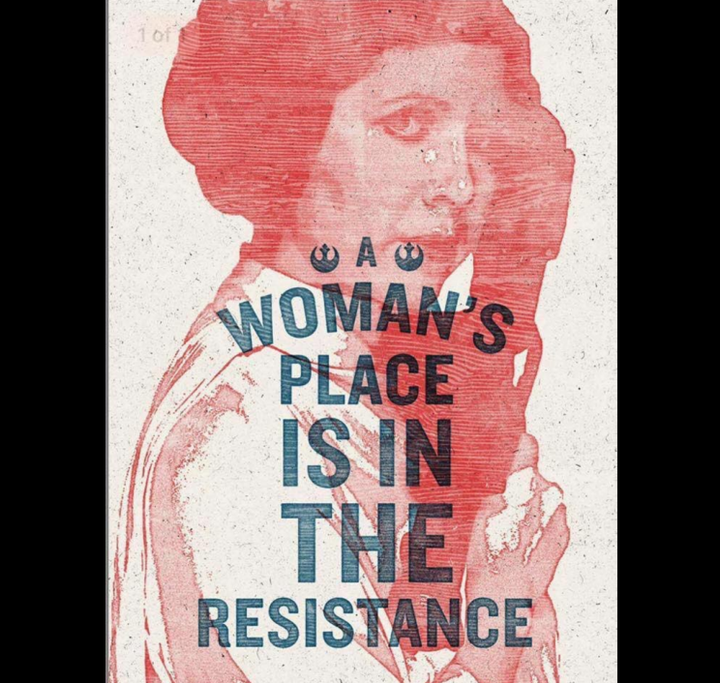 For many of us, the last few months have felt like one long funeral procession. There's been lots of crying, grieving, snapping and flat-out cussing folks out! We felt like the America we knew had died and maybe it did, but Praise the Lord, it was resurrected this weekend as millions of women (and men) marched around the world to say we will not go backwards. It was an amazing show of solidarity and sent a strong message that can not be ignored.
But the question remains, now what?
If you're waiting for the powers that be to provide you with a blueprint, don't hold your breath. The Dems (the formal party and their peeps) are still a bit thunderstruck by the whole Trump thing, and while I imagine they are working on a plan, I wouldn't expect much any time soon. Nevertheless, the movement must advance. There is far too much at stake to rest on our laurels. The safeguarding of democracy is in your hands. It's time to get your Katniss Everdeen on!
Here are four surefire ways to continue to support the resistance.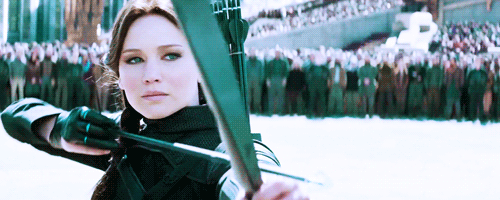 1) Finance Organizations That Advance Issues You Care About
More often than not, real advocacy does not originate in the halls of government, but in the small break rooms, conference rooms and offices of America's non-profit organizations. They have been at the heart of every major social movement for greater than 100 years. They take on much of the risk and do most of the heavy lifting ― all with stripped-down budgets. If history proves true, most of the real strategy, tactics and energy to combat this administration will come from a constellation of issue-focused non-profits and they need your help. Specifically, they need your money. And while one-time donations are great, they need your reoccurring commitment. Since the election, I've added three new organizations to my monthly giving. Those groups champion issues that matter to me, so I give them my money.
2) Support The Press... With Your Money
I know what you're thinking... "is it all about the money?" Well, yeah for the most part. I've had so many conversations with people who say, "I don't know where to start." Well, I'll tell you where to start... with your checkbook.
With the advent of social media, blogging and the like, journalism has taken a real hit. I've nothing against bloggers. Needless to say, I am a blogger. But I don't expect to rely on bloggers to keep me abreast of Trump administration shenanigans over the next four years. Journalism feels free but it costs, and if we don't want to pay the price for a Trump administration with no journalistic oversight, then we all need to find room in our budgets for a subscription or two.
3) Get Out Of Your Bubble And Commit To Changing Hearts And Minds
I must admit, there is something incredibly seductive about arguing with strangers on Facebook, but it rarely helps. Chances are, it only calcifies your opponent's belief that liberals are know-it-all jerks. The reality is, arguing with strangers is just bad strategy. If we really want to win, a better approach would be to build the sort of bridges that allow for meaningful engagement. We, as a nation have got to find our way back to civil discourse. And if this Trump presidency unfolds the way we expect it to, there will be lots of buyers remorse ― the sort that provides real opportunity for conversion.
4) Run For Office
As you may have noticed, government is dominated by lots of white guys. While I'm sure there are all sorts of implicit and explicit bias at play, the reality of it is, white men run at far higher rates than anyone else. According to one study, professional women are half as likely as professional men to want to run for office. And if you were thinking it's a generational problem, think again. A recent American University study suggests that the ambition gap persists among millennials with males being twice as likely to seriously consider running for office.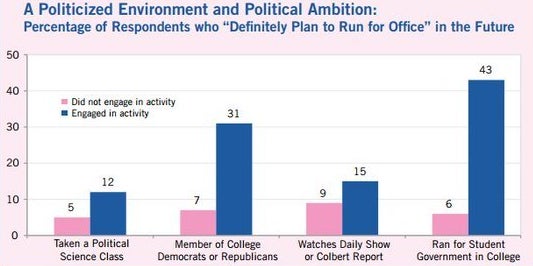 With women making up just 20 percent of U.S. Senators, 18 percent of U.S. Representatives, 10 percent of State Governors and 12 percent of Big City Mayors, somebody has got to step up. We need more "nasty women" in the halls of power. Otherwise, we'll continue to lag behind. Becoming an elected official is not easy, but it is totally doable and there are great organizations that will provide you the training and support you need to give it a solid effort.
After all, if Donald Trump can do it...
Kelly Burton Ph.D. is an accomplished entrepreneur with over a decade's experience launching and scaling start-up companies. She is the founder of Bodyology, a tech-based clothing line and Nexus Research Group, a social research firm.
Follow Kelly Burton on Twitter and Instagram @iamkellyburton or at kellyburton.net.
REAL LIFE. REAL NEWS. REAL VOICES.
Help us tell more of the stories that matter from voices that too often remain unheard.