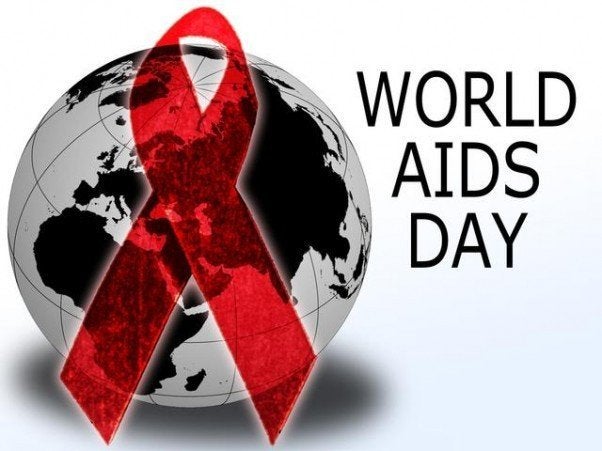 Today, Dec. 1, 2012, we mark the 24th annual World AIDS Day since it was first observed in 1988. World AIDS Day has always been an occasion for renewing our urgency in the fight against AIDS, and this year is no different. In fact, this year new data are forcing us to confront a disturbing and sobering challenge: Although the rate of new HIV infections has leveled off in most demographics in America, there is one group in which it is still rising: young people.
According to new data from the U.S. Centers for Disease Control and Prevention (CDC), every month approximately 1,000 more young people ages 13 to 24 become HIV-positive. Meanwhile, 60 percent of HIV-positive young people don't know they've contracted the virus, yet only 13 percent of high school students have been tested. This crisis of awareness is leaving our young people, and young black men in particular, unacceptably vulnerable.
We have to act. If we are to achieve an AIDS-free generation, we must immediately implement the recommendations of the U.S. Preventive Task Force, the CDC and the American Academy of Pediatrics calling for routine HIV testing for all people ages 15 to 65. According to CDC Director Thomas Frieden, very few people decline to take an HIV test when it is offered, but many doctors fail to include HIV testing as part of the standard blood work for an annual physical. This must change.
For many years the Elton John AIDS Foundation (EJAF) has advocated for comprehensive sexual health education for our young people, to teach them about their vulnerability to HIV and how to protect themselves. We also continue to support innovative programs providing sexual health services for populations at greatest risk of HIV infection, including young people and especially LGBT youth.
Currently the foundation is supporting more than 10 community organizations providing services for young people in locations as diverse as Atlanta, Austin, Birmingham, Charlotte, Jacksonville, Houston, Orlando, Philadelphia and Virginia Beach. EJAF is also supporting youth activism to promote funding for HIV services and sexual health education programs for young people.
For example, in Philadelphia EJAF supports the Attic Youth Center in its efforts to provide a comprehensive array of health services, social services and peer support to nearly 1,000 LGBT youth. A number of those young people are also participating in policy forums to help the Philadelphia Department of Public Health and local health centers understand how best to serve LGBT youth.
In Orlando EJAF supports the local chapter of Planned Parenthood, which works with the Orlando LGBT Center and an LGBT youth network called the Zebra Coalition to conduct a "Teens in Charge" program, providing accurate sexual health information and access to health services. This courageous program has won the attention and support of many in the Orlando area, including local churches, newspapers and television and radio stations, all of whom are helping amplify a caring message while linking young LGBT people to services and support when they need it.
In Austin an organization called Out Youth provides outreach, education, social events and health services for LGBT youth. In collaboration with the Texas Gay-Straight Alliance Network, which is housed at Out Youth, more than 1,500 young people are reached every year. With EJAF support, Out Youth has been able to press forward with an HIV testing campaign and anticipates being able to increase HIV testing rates among LGBT youth by 15 to 20 percent.
We cannot be satisfied with the status quo, because the status quo means that we will never realize the dream of an AIDS-free generation. We must fight, and end, the complacency about the HIV/AIDS epidemic in this country. And we must stop the active ignorance of the needs of the marginalized and the voiceless.
An AIDS-free generation is within our grasp, but we have to stop waiting for someone else to do something about it. It is up to us to do a better job of educating our young people about their sexual health. It is up to us to stop ignoring the needs of LGBT youth and people of color.
Each of us can do something right now to help end the epidemic. Get tested -- and while you're at it, urge your doctor to adopt HIV testing as a standard of care. Encourage others, especially the young people in your lives, to get tested, too. Speak out for comprehensive sexual health programming in your schools. And urge your local, state and federal representatives to provide full funding for HIV/AIDS education, testing and treatment programs.
The most vulnerable among us need our help. They need us to make our voices heard. If we want to achieve an AIDS-free generation, if we want to end AIDS, we have to act.
Popular in the Community