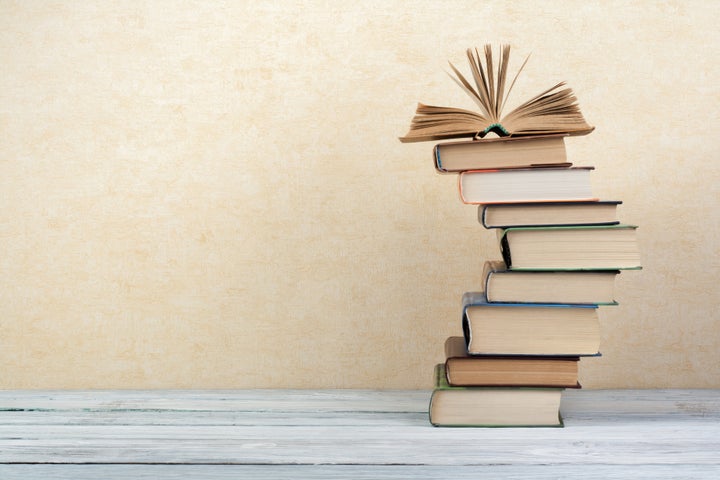 With the holidays fast upon us, few Americans are likely to include their elected officials on their gift lists with Congressional approval ratings in a nosedive and folks smarting at the passage of a highly unpopular tax bill while most of us slept. But if you're tempted to send your representatives a lump of coal this season, I propose an alternative: Send him or her a good novel instead.
Our political dialogue is missing just the things that novels offer us: compassion, reflection, the ability to to imagine and respond to lives that are different from our own. Neuroscientists have discovered that reading stories can actually reconfigure our brain networks, improving brain function on a variety of levels.
Among them is fostering "theory of mind," the scientific term for "the human capacity to comprehend that other people hold beliefs and desires and that these may differ from one's own beliefs and desires." We might call it putting yourself in someone else's shoes, and in the case of an elected official, those could be the shoes of a constituent.
Absent town hall meetings and other ways of listening directly to voters, a novel may be the best we can do.
The idea came to me after Thanksgiving, dishes done and leftovers waiting in the fridge, when I burrowed under the covers to finish Jesmyn Ward's novel Sing, Unburied, Sing, which won the 2017 National Book Award. This riveting story of a family in rural Mississippi sometimes had me reading through splayed fingers, scared to go on but unable to look away. It's the exact pose I've taken this year while watching our political theater unfold. But instead of walking away agitated and afraid, I felt increased by the hours I spent riding through the back roads with that family, more connected to my humanity and wishing only good for people.
This, I thought, is what I want for those bickering politicians filling my computer screen—empathy, personal investment, the ability to care about what happens to the most vulnerable among us, in this case a 13-year-old black boy in Mississippi named JoJo.
Of course some politicians are readers. Oklahoma Congressman Tom Cole (R-OK) publishes a monthly Books I'm Reading post on his website, and Sen. John McCain (R-AR) told Politico he recommended a history of the eastern frontier as well as The Girl on the Train for summer reading lists. And plenty write their own memoirs, placing themselves at the center of the story. But I'm arguing for reading books that take us someplace unfamiliar.
For the past 10 years, I spent two nights a week in a classroom where an immersion in books has been the core mission. My students weren't elites or political leaders, but rather low-income adults who don't have college degrees. The class, one of 30 across the country offered by the Clemente Course in the Humanities, provides a two-semester deep dive into the stories and texts that have shaped human thought, including the ancient Greeks, Frederick Douglass, and contemporary novelists like Sandra Cisneros and Toni Morrison.
It's radical to suggest people should step away from the obligations of their lives to discuss books, but a University of Chicago study found the experience helped participants engage more deeply as parents, exercise more control of their lives, and participate in the economic and political aspects of their communities. In my own classroom in Austin our philosophy professor once asked students about to read the final chapters of Plato's Republic, why do we read this book today? One student, a single mother of three, answered matter of factly, "Because we are still ruled by kings, not philosophers."
If we want civically minded citizens, those who feel both prepared and empowered to contribute to our democratic life, reading may be key. It may also offer us more thoughtful and compassionate leaders who know how to connect to their constituents and listen. With public trust in the government at near historic lows, what could be more important?
This holiday season, we could take a tip from the people of Iceland, where each fall they experience Jolabokaflod, a mass purchasing of books between September and November. Then on Dec. 24those books are given as Christmas gifts, and people spend the rest of the evening cozied up and reading. Tiny Iceland has the second-highest life satisfaction among the 35 nations studied by the Organisation for Economic Co-Operation and Development.
Coincidence? Perhaps. But isn't it worth the risk to find out? Find a novel among the lists of the year's best, which take the reader from the graveside of Abraham Lincoln's son to the coming of age of a Jewish boy in 1940s Newark to post-Brexit Britain. Or choose an old favorite. Tuck it in an envelope, and ship it off to your elected officials before the Winter Recess. Suggest they spend some time reading, connecting to our larger human commonality. Maybe slip in a note spelling out your policy priorities for 2018. If you'd like, you can also remind them there will be midterm elections in November.
Vivé Griffith is a poet and essayist in Austin. She teaches creative writing at Austin Community College and for ten years directed Free Minds, a program offering free college humanities classes to low-income adults.
Calling all HuffPost superfans!
Sign up for membership to become a founding member and help shape HuffPost's next chapter