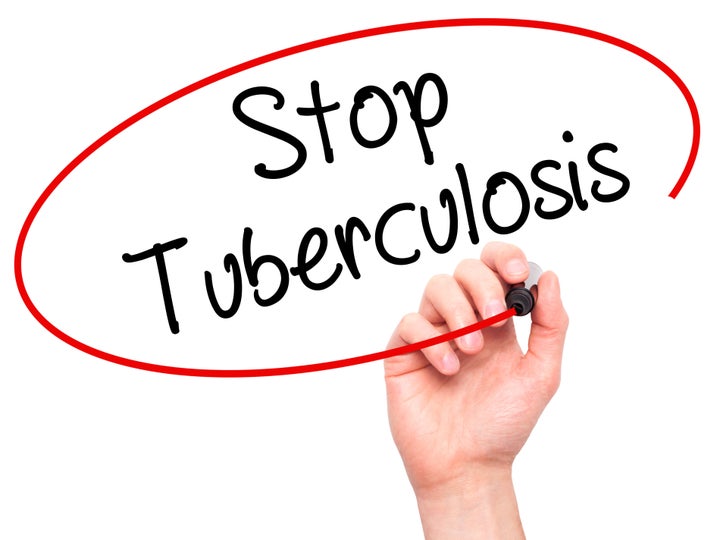 "From the Indian Prime Minister to the Russian President, from the Indonesian Vice President to the First Lady of Nigeria, from Ministers of Health from South Africa, Thailand and Belarus to people asking for their rights to diagnosis and treatment ― is TB finally getting the political attention and visibility it needs and deserves?"
Ending TB by 2030 is one of the SDGs and an ambitious goal that the world must achieve. It will not be easy as the burden is huge: an estimated 2 billion people infected globally, 10.5 million new TB cases every year with just a bit more than 6 000 000 detected and treated with proper care, an increasing drug resistant burden and just one in nine people affected by MDR-TB being diagnosed, treated and cured. A pathetic and slow decline of 1.5% per year of TB incidence versus the 7-10% decline needed. No vaccine, no point of care diagnosis, no lean and short treatment regimen without side effects. Declining investment in research and development.
So, where do I get the hope and belief that we will end TB? Where do I see the silver lining in all this?
I see it in the fact that if we – as human beings – really want to achieve something, nothing can stop us and we will do it. And now is the first time ever that I feel that we really, really want to end this disease. I feel it in the continuous amazing and long standing leadership of Minister Motsoaledi of South Africa who dared and pushed away all boundaries and challenges in making the South African people healthier and stronger with regards to TB. South Africa is rolling out all the new drugs and diagnostics for all people, is integrating services for TB/HIV, and women and children have the biggest number of people on TB prevention treatment. I see it in Minister Motsoaledi calling on his peers to do more for TB and in his vision of bringing TB to the UN High Level meetings.
I feel it in the commitments of the Minister of Health of Thailand who has called for a strong health system to be able to end TB, and in the desire of the Minister of Health of Belarus who has worked to secure quality assured TB treatment and diagnosis to all his citizens. I feel it in the voice of the First Lady of Nigeria who decided to be a champion for TB in her country and globally and encouraged Nigeria's Minister of Health to declare 2017 the year for accelerated TB case detection.
"We have a long way to go and it will be difficult – but, we have to agree that we now have a great momentum for TB that we have never had before."
It is there when the Vice President of Indonesia, supported by the Stop TB Partnership of Indonesia holds a meeting with the Minister of Health and other ministers to discuss the TB situation and actions in Indonesia.
Of course we have hope that we will end TB when Prime Minister Modi of India asked for a plan to End TB in India by 2025 and the Ministry of Health team developed and costed one of the most progressive National Strategic Plans to End TB the world has by 2025.
How can we not be strong when the Russian Federation will host the Global Ministerial Conference on TB in Moscow in November 2017 and President Putin is discussing TB with his teams? This is an important milestone on the road to the UN High Level Meeting on TB in September 2018.
Of course there is light at the end of the tunnel as we have more and more Zero TB cities and now countries like Maldives and Sri Lanka are planning to go for Zero TB as well. And more light in a different way, as Mayors of 30 cities in 13 countries agreed in the blink of an eye to light up their most important landmarks in red for this World TB Day.
Of course there is hope as we now have more than 2,300 Parliamentarians in more than 100 countries that are pushing TB on the political agenda.
But more than anything, I feel it in the voices of people affected by TB that are becoming more and more united asking for their rights have access to the newest and most efficient diagnosis, treatment and care. I feel it in the voices of people from communities, civil society and NGOs that are scaling up their work on TB and in TB programs working towards putting people affected by TB at the center of their efforts.
We have a long way to go and it will be difficult – but, we have to agree that we now have a great momentum for TB that we have never had before, something so strong from the high burden countries: a desire, and an energy to end TB! Let's do it!
This post is part of the 'Tuberculosis Today' series produced by The Huffington Post highlighting the challenges of combatting TB. Tuberculosis is now back in the top ten causes of death globally, and it is the world's leading infectious disease killer despite being curable and preventable.
Related