When General George Marshall went to China in 1946 to help end a civil war, he discovered a foe more powerful than armies: famine. Food had run out for millions of Chinese civilians.
That is what war does. It destroys agriculture, bakeries, transportation and everything else you need to feed a society. Famine is the evil partner of war.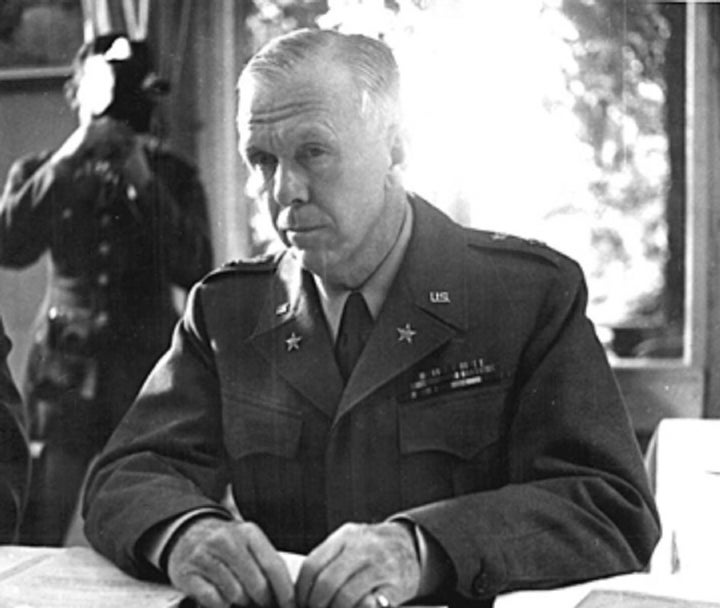 Marshall said he "wished to help out in this matter" knowing that innocent and starving civilians were trapped by the two armies of China's war. He called it a "highly explosive" situation.
Marshall wrote to President Harry Truman about the "urgent necessity to move UNRRA food up the Yangtze River" to reach China's famine zones.
The U.S. Navy came to the rescue and was able to get some life-saving supplies moving. That humanitarian effort demonstrates America's spirit of fighting hunger, wherever it may be.
Today, we need that humanitarian spirit more than ever as famine threatens many nations.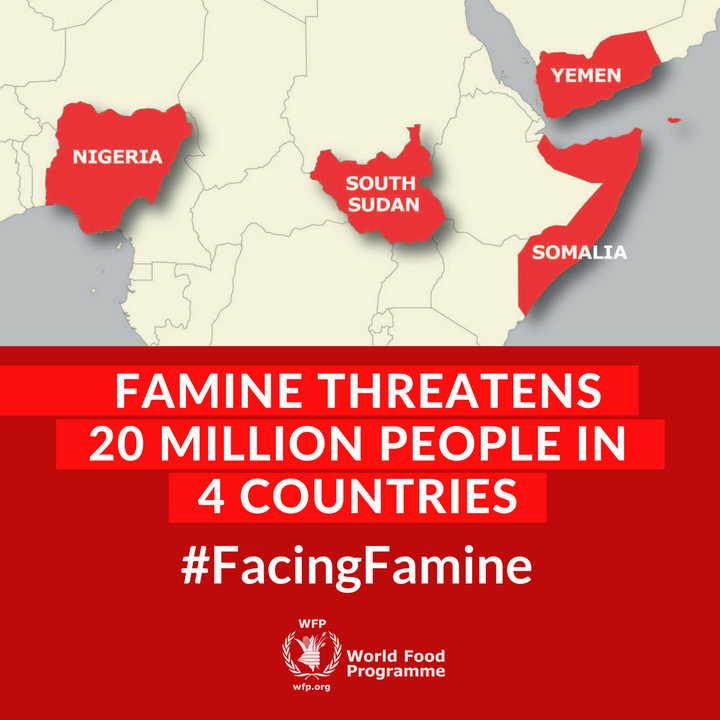 Valerie Guarnieri of the UN World Food Programme (WFP) said last week that hunger in East Africa is worse than ever. At a WFP-UNICEF press conference Guarnieri said Somalia, Kenya and Ethiopia are in the midst of a severe drought causing livestock deaths and high levels of food insecurity and malnutrition.
WFP and UNICEF need funds to feed millions of hungry people and prevent deadly malnutrition with foods like the enriched peanut paste Plumpy'nut.
In South Sudan, meanwhile, famine has struck two counties and is threatening even more.
WFP does not have enough funding to help these nations. The UN food agency has been forced to scale back programs like school feeding that fight hunger and keep children in class.
The crisis extends well beyond East Africa. Yemen, which has its own civil war, is also on the verge of famine. So too is Nigeria, which has been victimized by Boko Haram violence. Many other nations are in danger as well.
The U.S. Famine Warning System said in January that "70 million people, across 45 countries, will require emergency food assistance this year. " We clearly need a massive scale up of American food aid to help fight the worst hunger crisis since the World War II era.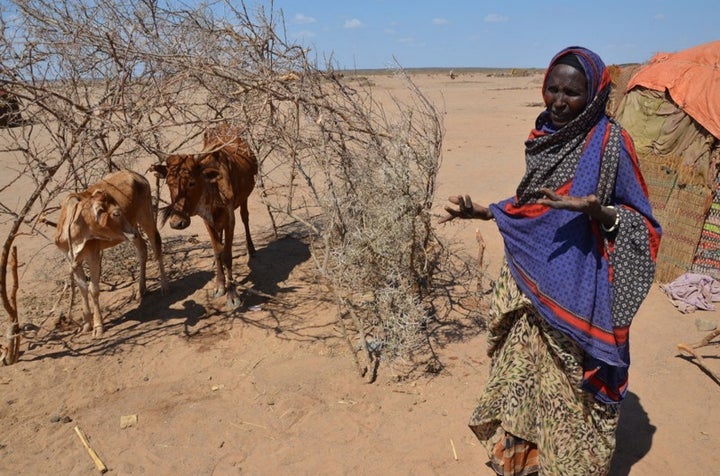 Catholic Relief Services (CRS) is asking the U.S. government to increase funding for the Food for Peace and McGovern-Dole school lunch program. Food for Peace is the main U.S. program fighting hunger overseas and the McGovern-Dole program focuses on providing school meals to children in hunger afflicted countries.
Sean Callahan, the CRS president, says, "It is through these types of humanitarian and development programs that other countries view Americans. They highlight our values and leave lasting impressions on those we reach, building a partnership of trust in many fragile countries around the world."
Both Republicans and Democrats in Congress are uniting to support increasing food aid too. Republican Lynn Jenkins of Kansas and Democrat Jim McGovern of Massachusetts organized a letter, signed by 57 representatives, urging increased funds for the McGovern-Dole school lunch program.
The letter states "for just a few cents a day, McGovern-Dole has made a difference in the lives of children and communities, promoted American values in the most positive terms, and helped achieve U.S. foreign policy and national security goals."
The Syrian civil war by itself is a massive hunger emergency. The UN World Food Programme (WFP) is trying to feed over 4 million Syrians inside the war-torn nation. They are also feeding millions of Syrian refugees who have fled to neighboring countries.
But WFP and other relief agencies depend on their largest donor, the United States. American food aid must be increased to help with war relief. We must also ensure humanitarian access in war zones like Syria.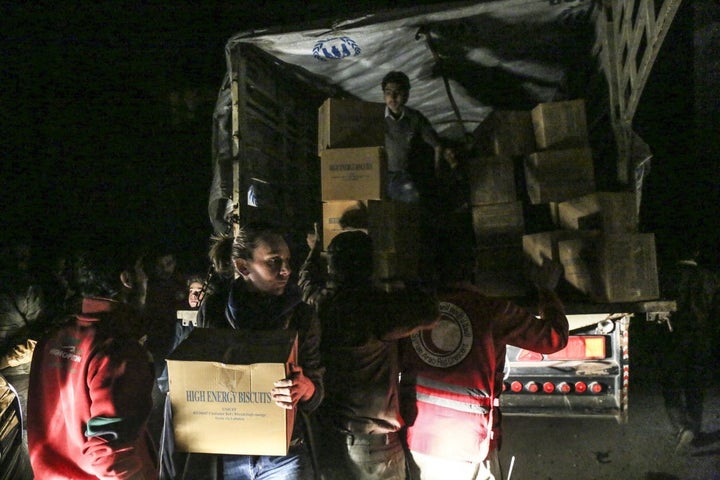 The United States and Russia must use their influence in Syria's civil war to end humanitarian blockades. That is a crucial step that can be taken now to save lives and bolster any chance for peace.
Food is the foundation of peace and progress in our world. We can't abandon countries with food shortages, especially with such vast need.
During this time of famine, hunger relief funding should increase. That is what we must expect from our government during this time of unprecedented levels of food shortages caused by war.
You can help by setting an example for others, participating in food drives. You can contact your elected officials and urge them to increase funding for international food aid.
Related
Popular in the Community