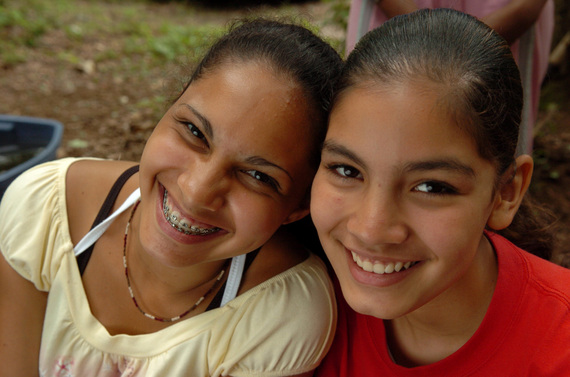 Last month, the House Appropriations Committee passed its version of the Labor, Health and Human Services and Education appropriations bill for FY17, in which the Committee completely eliminated both the Teen Pregnancy Prevention Program (TPPP) and the Title X Family Planning Program, while doubling the budget for the abstinence education grant program from $10M to $20M.
The proposed cuts for these critical programs are detrimental to our nation-wide efforts to reduce teen and unplanned pregnancy and improve the health of women and girls.
Since its inception in 2010, the evidenced-based TPPP has contributed to a 35 percent decline in teen births, more than double the decline in any other five-year period. In other words, it has worked. And yet, despite that success, there is more work to do. Nearly 1 in 4 teen girls will become pregnant by the age of 20. And significant racial and socio-economic disparities remain.
Abstinence-only programs often fall short. They are ineffective, wasteful, and misinform young people, putting them at risk of the very outcomes these programs were designed to prevent. We have a responsibility to provide our young people with comprehensive, age appropriate, medically-accurate sexual education, including the message that abstinence is the only sure way to prevent unplanned pregnancy.
At Girls Inc., core to our approach in addressing girls' sexual health is the foundational belief in their rights and abilities. We believe that girls have the right to know, accept, and appreciate their bodies. We teach them that sexuality is a natural, positive aspect of being human and of human growth and development. We also believe in their ability to make good, responsible decisions when given the information and resources to do so.
They want and need this knowledge. And we know the adults in their lives want this as well. If we don't provide it, they will seek it online, via media, and through their peer groups. And very often, the information they find in those places will promote behaviors, relationships, and attitudes that pose serious challenges to their sexual health - and ultimately their educational attainment, economic mobility, and future success.
But armed with the right information, girls own and take charge of their sexual health now and into the future. They develop a strong sense of personal power and self-worth. They can separate fact from fiction. They can consider the risks and decide to postpone sex. For those who choose to be sexually active, they will have the knowledge and skills to avoid pregnancy, sexually transmitted infections, and unhealthy relationships.
Girls Inc., along with more than 150 national, state and local groups this summer voiced our support for continued federal investment in the evidenced-based Teen Pregnancy Prevention Program. And we are joined by the vast majority of adults who support TPPP and sex education more broadly.
The House appropriations bill is out of touch with the evidence of what works and the reality that young people are facing. The Senate's version would provide level funding for TPPP and Title X. The House must reverse course and maintain level funding for TPPP to support its ongoing success.
Calling all HuffPost superfans!
Sign up for membership to become a founding member and help shape HuffPost's next chapter