By Ronnie Galvin and Kica Matos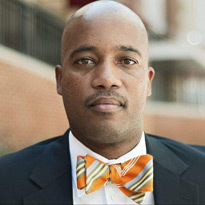 After near round-the-clock news coverage and five presidential debates -- four Republican and one Democratic -- we are starting to talk about an idea that should be front and center for all candidates: How to help the people in our economy who need the most help.
Hillary Rodham Clinton opened the door to the conversation when she declared a need for a "new New Deal for communities of color."
Martin O'Malley opened the door a little wider on Sunday when he told immigration activists that he planned to announce "a new agenda for American cities" that will invest in mass transit, affordable housing and clean energy.
Bernie Sanders followed Monday when he told the same group that he would commit $1 trillion in federal resources over five years to create 13 million good-paying jobs.
These are great first steps to starting a conversation about major investments, racial justice and targeting money to the people and places that are struggling the most in America.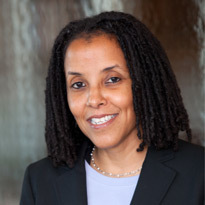 Now is the moment that black and brown communities must join together, fling open the door of possibilities and hold all the candidates accountable to holding a real debate about what a 21st century jobs program would look like for them.
At the Center for Community Change, we have a blueprint to guarantee good wages and benefits and create new jobs that sustain all families while at the same time meet America's needs for infrastructure, education, childcare and a clean energy future. Such a plan would invest $200 billion a year to cut unemployment in half in communities with the highest concentration of poverty and joblessness.
This is the kind of bold commitment to federal resources that would be needed to make a real difference in the lives of American families.
There are many reasons why such a conversation hasn't happened yet in America - structural racism, the entrenched power of special interest groups, and broken promises to struggling families by politicians and other public leaders.
For too long, African-Americans and Latinos have squabbled, buying into the narrative that we are each other's competition for jobs, good schools and safe places to live. Or we have focused on advancing our own agendas, separate from each other, and overwhelmed by the continued discrimination against people of color and the great needs that exist in both of our communities.
With this call for a bold jobs plan, there is now an opening to unite our common struggle.
From its inception, America has had an insatiable appetite for exploiting people for their labor. African-Americans and Latinos have been particularly traumatized in this regard. Even today, whether you are black or brown, you likely live in communities that have been ravaged by racial profiling and economic rules that steal away opportunity. Whether you are black or brown you likely live in neighborhoods with plenty of air pollution, struggling schools and shoddy roads, but no good jobs. Whether you are black or brown, you may be wondering how you are going to put food on the table for your family at the end of the month when your paycheck is spent.
Unfortunately, but not surprisingly, people of color suffer the worst outcomes in jobs, education, health, housing and just about every indicator for success.
The possibility for us to work together already exists with the push for immigration reform and the Black Lives Matter movement. Immigrants arrive in the U.S. from everywhere in the world, including countries in Africa, and other predominantly black countries. It is not just a Latino concern. The question of police brutality and over-enforcement is a battle that both African Americans and Latinos fight.
If we have so much in common in terms of our struggles, what keeps us apart? Is it distrust? Is it anger? Is it competition? Or something else that we have not fully named?
This is in part how the economy has been rigged, so the corporations, the CEOs and the wealthy few horde the benefits, while the rest of us blame each other and duke it out for scraps.
It doesn't have to be this way. We have to see beyond our individual agendas and identify the real and painful struggles we both face.

Culturally, we have the ingredients, the raw materials, to be in sync and in solidarity with each other. We share the resilience and the spirit to rise above adversity. We share a deeply rooted love of family that drives us to reach for a better tomorrow. And we know the pain of discrimination and the corrosive effects of inequality.
Those commonalities can guide us to rally behind the idea of a 21st century jobs program that sets a bold agenda to reverse decades of America's disinvestment in areas where people are struggling the most.
We commend those candidates already moving in this direction and urge all the presidential candidates to consider similarly bold efforts.
Whether you are black or brown, you stand to gain from honorable work that allows you to care for your children and your parents and grandparents. Whether you are black or brown, you would benefit from new jobs that rebuild infrastructure and generate enterprise in communities by focusing on critical areas, such as improving community health, reducing pollution and improving transportation.
We should be done tinkering at the margins of helping our communities succeed. But only by working together can we overcome the barriers that keep us down. Together, we can restore balance in our economy and create an America that is true to its founding principles of equality and opportunity. Now is the time we must join together to help the country live up to its ideals and build an economy that works for everyone.
Ronnie Galvin is a senior advisor and Kica Matos is director of Immigrant Rights and Racial Justice at the Center for Community Change, a non-profit that focuses on ending poverty and economic inequality.

Calling all HuffPost superfans!
Sign up for membership to become a founding member and help shape HuffPost's next chapter