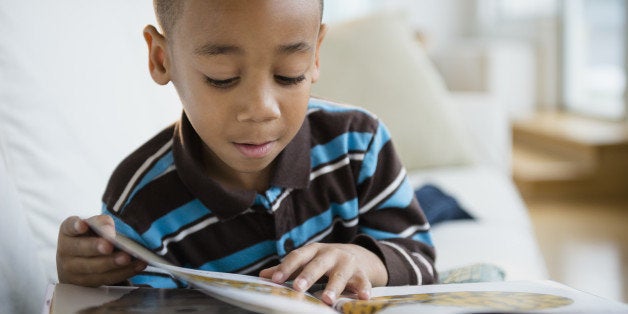 CHICAGO -- Less than 24 hours after a group of authors, publishers and writers launched an online campaign calling for more diversity in publishing, the #weneeddiversebooks effort has already gone viral around the world.
(See 12 powerful reasons why we need more diverse books, below.)
"If you only stick to what you know, you're creating this poverty of experience for kids and funneling them into that."
3.3 percent of them were about African-Americans
2.1 percent of them were about Asian-Pacific Americans
1.5 percent were about Latinos
0.6 percent were about American Indians
"You don't feel invited to the party if you don't see yourself reflected in the literature," LaTronica said. "Why would you be drawn in something you don't see yourself in at all? It's so important to those kids who don't have the exposure to a bigger world. It helps them build that respect and empathy and understanding."
Sarah Park Dahlen, an assistant professor of library information science at St. Catherine University in St. Paul, Minn. told HuffPost the lack of diversity in publishing has persisted for decades, noting "There's a lot of criticism that editors are relying on just the old standards instead of cultivating new talent."
"Diverse readers grow up to be more empathetic," Dahlen added, citing American Indian blogger Debbie Reese who has long called for modern depictions of Native Americans in literature. "Then maybe [kids] won't grow up to be the kinds of people who throw racist sorority parties and dress in red face."
"We all want to read about ourselves, and we want to read about people other than ourselves. We live in such a great, deep world, we want to expose children to that rich, textured stories," LaTronica said. "I think we're all going to be better for it."
The #Weneeddiverserbooks campaign runs through May 3, though organizers say they'll share reader submissions after the campaign officially ends on Saturday.
Here are 12 of the most powerful arguments for why we need more diverse books:
Support HuffPost
The Stakes Have Never Been Higher
Related
Popular in the Community