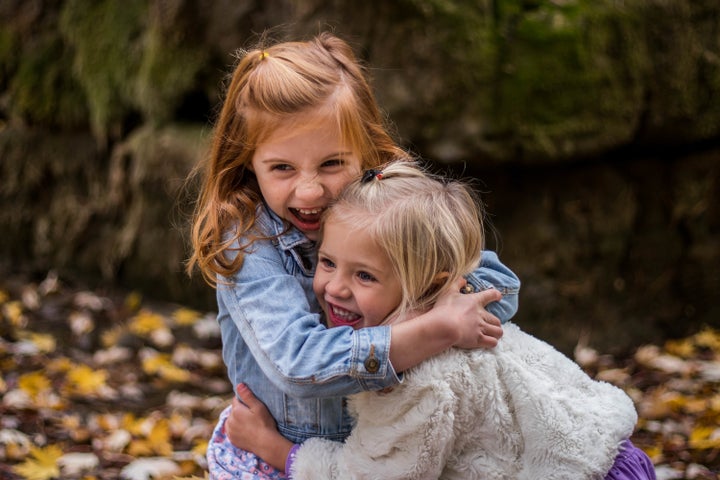 We weren't designed to travel through life alone.
No matter how strong we are, we need other people with us on the journey.
I've experienced this especially acutely over the last year as I've shed walls, barriers, and other forms of self-reliance and self-protection through the process of writing and now sharing my new book, Divine Time Management--out on November 14th!
In this process, I've had to rely on others to support me even as I look to support more and more people through my work.
One of the most poignant recent moments happened a couple of weeks ago. I had gone to the home of one of my closest friends to spend the afternoon with her and her family. That evening, her, her husband, and their four little boys took some time to pray for me in light of my upcoming book release.
At one point in the pray time, I broke into tears, and her six-year-old who is my godson, flung his arms around me. His little head laid on my shoulder and his arms held me tight for the remainder of the prayer time as the tears rolled down my cheeks.
We need people to support us in all parts of our lives, especially on our spiritual journeys. If you are looking for a community to walk out your faith, or give that extra support, you can learn more at DivineTimeBook.com about some special opportunities when you order by 11/14/17.
About Real Life E
Elizabeth Grace Saunders is the founder and CEO of Real Life E® a time coaching company that empowers individuals who feel guilty, overwhelmed and frustrated to feel peaceful, confident and accomplished. She is an expert on achieving more success with less stress. Real Life E® also encourages Christians to align themselves with God's heart through Divine Time Management.
Support HuffPost
The Stakes Have Never Been Higher
Related
Popular in the Community