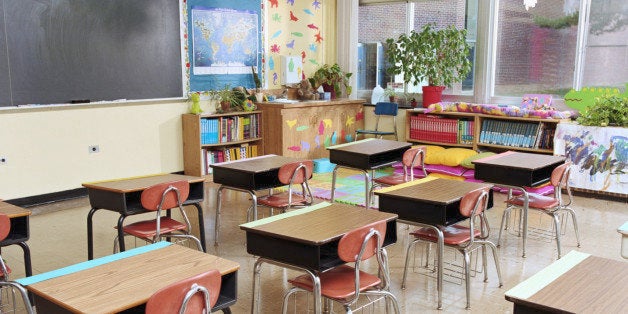 Many presidential candidates are talking about early childhood education as they stump through small towns across the country. It's an issue that is hard to argue with.
"I will propose that we make preschool and quality childcare available to every child in America," said Democrat candidate Hillary Clinton during her official campaign launch in New York in June.
"There have been a lot of good studies that show if you invest in high-quality early childhood education it can pay dividends later on in that child's life and for society," said Republican candidate and Louisiana Governor Bobby Jindal in a recent interview with WMUR-TV in New Hampshire.
And while lawmakers, candidates and the public agree that this is an issue where we need to focus our time and attention, it's often difficult to agree on how to fund early learning programs.
In order to offer solutions to this problem, Save the Children Action Network released a white paper today, outlining innovative funding options for early childhood education.
It offers ideas that are attractive to both Republicans and Democrats, ranging from expanding private investment through municipal bonds, to levying excise taxes, to harnessing savings through wasteful government spending and creating parity between savings opportunities for higher education and early education.
In the short term, Save the Children Action Network is focused on encouraging the use of public and private dollars in successful state and local programs that are already showing results. This will provide flexibility for local and state leaders to pursue their own solutions while demonstrating results that can also happen at the national level.
High-quality early childhood education is an investment this country needs to make in order to give all kids a strong start. A comprehensive, national early childhood education program would add $2 trillion to the annual GDP within a generation, according to the Brookings Institution.
Investing in our children will reduce poverty, change lives and strengthen our communities and our economy. Our next president, regardless of which side of the aisle he or she may come from, must invest in kids.
Mark K. Shriver is President of Save the Children Action Network.
Related
Popular in the Community