I've been in the tech sector for a long time, and watched the PC change the world as we know it. Now I think virtual reality (VR), artificial intelligence (AI), and augmented reality (AR) are going to become the new normal. That being said, we have a big opportunity to get it right and make it inclusive from the beginning, where women and people of color aren't just at the table but are leading startups and getting funded.
Unfortunately, the marginalization of women in the tech world overall and the frat-boy look and feel (which, believe me, hasn't changed much since 1983) often shows up as disparate funding, too few diverse seats at the table, and harassment - but that doesn't need to happen in VR, AR, and AI if we start being intentional now.
To help fight against the marginalization of women in tech, I'm a partner in the 4th Women Startup Challenge, which is also sponsored by investors Fred and Joanne Wilson. Women-led startups have a big opportunity to make a major impact on the development of VR, AR, and AI, but they need funding to help scale. Right now, only 7% of investor money in the US goes to women-led ventures, and that number hasn't changed in years.
Any tech ventures in the VR, AR, and AI fields with at least one woman Cofounder can apply to the Startup Challenge. Applications will be accepted through December 12, 2016. The 10 best applicants will be selected to pitch their startup on stage in front of a distinguished judging panel of investors and hundreds of attendees in New York City in February 2017. The winning startup will be awarded $50,000, no strings attached, as a cash grant.
The panel of expert judges include Robert Scoble, entrepreneur in residence at Upload VR, Lisa Stone, entrepreneur and Cofounder of BlogHer, Lynne Johnson, former senior editor of Fast Company, Sandy Carter, CEO of Silicon-Blitz and formerly of IBM, and others.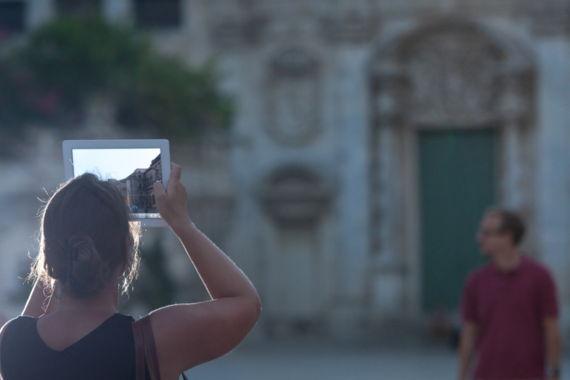 As I mentioned in my op-ed on recode, Virtual Reality is the New Tech Frontier, But It's Still a Boys' Club: Because it's still relatively early in the development of VR, AR, and AI, we have an opportunity to shape its culture. Women founders and cofounders have the power, expertise, and influence to play a critical role in shaping that future.
Not only can women tech leaders help ensure that games and other products aren't weaponized for hate and harassment, but when more women are in the C-suite, profitability on the average jumps by 15%.
The deal is that leveling the playing field for women in tech (including AI, AR and VR) is not just the right thing to do because fair is fair, but it makes business sense. According to studies by Kauffman Foundation, tech companies led by women are more capital-efficient, achieving 35% higher return on investment, and, when venture-backed, bring in 12% higher revenue.
Folks, please apply for the Women Startup Challenge, let me know if you want to become a sponsor, and share this with your networks. It's important to reach and support as many women-led startups doing good work in the space as possible.
[Photo Credit: Riccardo Romano]
Calling all HuffPost superfans!
Sign up for membership to become a founding member and help shape HuffPost's next chapter