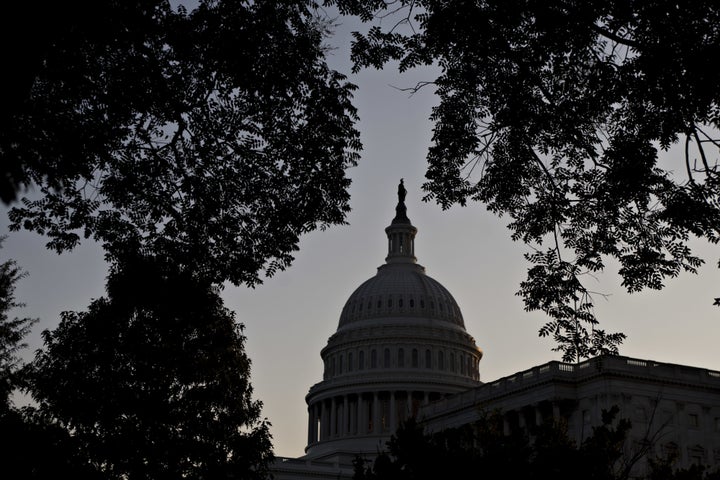 I was named after my grandmother, who escaped communist Russia and immigrated to America through Ellis Island. My great grandparents could only afford to send one of their children to college, so they chose their son. My grandmother eventually settled in Amityville on Long Island in the 1940s, where she opened a small wool and yarn business to support her family.
Her daughter, my mother, became a public school teacher — often teaching night school as well to make ends meet — and raised me as a single parent. I worked too, first as a waitress in high school to help my mom with bills, and then through college and business school to also pay tuition. I've built a career leading non-profit organizations fighting to economically empower women both at home and abroad.
I'm running for the U.S. House of Representatives in New York's 2nd Congressional district to continue my fight for working families.
If elected, I will be one of only 84 women serving in the 435-person U.S. House. That's just 19 percent. If you think that's bad, only 32 of the Fortune 500 CEOs are women ― the highest number of female CEOs in the list's history at just 6 percent.
When we think about the policies holding the United States back from immense economic growth, we think taxes, infrastructure and trade. We label birth control, health care, reproductive rights, maternity coverage, paid leave, affordable day care, equal pay for equal work, and sexual harassment as simply "women's issues." The reality is quite different.
How much money are we leaving on the table? It turns out, quite a lot. By advancing women's equal participation in our economy, we can add $28 trillion to global growth by 2025. For perspective, that is the equivalent of the combined economies of the United States and China. If the U.S. had similar labor force participation rates to Canada or Germany, countries with labor market policies such as paid leave, workplace flexibility, and affordable childcare, we would have roughly 5.5 million more women working, and would put an additional $500 billion into the U.S. economy.
Women's equality is not identity politics. It is the backbone of economic growth.
I've spent my whole career working to restore economically depressed communities. I helped reinvent the United Nations Association of the USA, fought to make the use of international aid funds and charitable donations more accountable and less corrupt, and put digital tools in the hands of farmers to help them grow their businesses.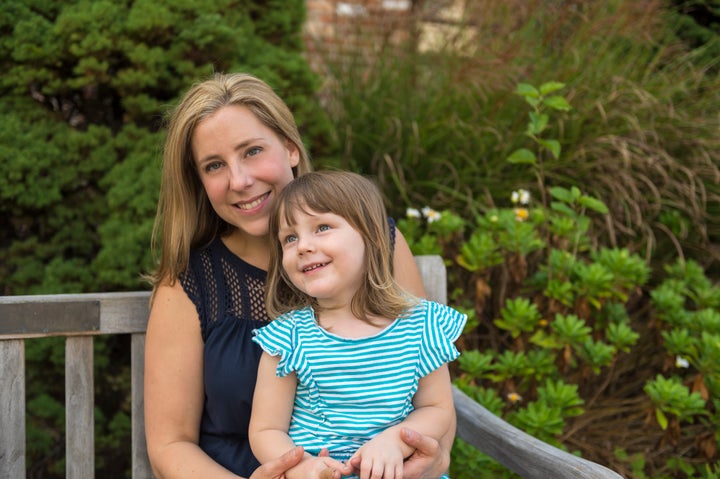 When I got pregnant with my first child, I assumed combining motherhood with my professional life would be easy. I was working as the Director of Operations of a research institute at a major university, and assumed I would have access to paid maternity leave. It turned out that I was one of the 88 percent of women in the U.S. who didn't have access to paid family leave. While 71 countries provide paid paternity leave, there are only two countries that don't offer any paid federal maternity leave: Papua New Guinea, and you guessed it, the United States.
Women make up 47 percent of the U.S. labor force. In nearly half of American households, women are the main breadwinners. Each year, working families in the United States lose out on more than $20 billion in lost wages due to a lack of access to paid leave. When corporations provide paid leave they improve employee morale, boost productivity, and increase employee retention. Paid leave is simply smart economics.
So when I take this fight to Congress, it will be a personal one.
In the last two months, our government has tried to deprive 13 million American women of maternity care. Our president has rolled back a mandate that requires employers to include birth control coverage in our health insurance plans, knowing that access to affordable birth control gives women economic freedom, encourages high family incomes, and greater university completion rates.
Our representatives voted to make abortion after 20 weeks a crime punishable by prison time, even though only 1 percent of abortions occur after 20 weeks, and are mostly the outcome of severe fetal anomalies and health risks. Our Education Secretary rolled back the sexual assault guidelines used by colleges and universities, ignoring the frightening reality that 1 in 4 women are sexually assaulted on campus.

Our government is not just attacking women's reproductive rights; it is attacking our economic freedom.
More than half of Congressional representatives are millionaires who don't represent middle class American families. They don't understand that spending $50 on birth control can mean the difference between whether or not a family can afford groceries that week. They ignore the reality that one in four American women return to work just ten days after giving birth, and that in every state in America the cost of infant childcare is nearly half of a single mother's income.
My own congressman, Peter King, has voted against equal pay for women for equal work, paid family leave, and is against a woman's right to choose even in the cases of rape or incest.
Congresswomen – both Republicans and Democrats – introduce more legislation affecting women, children, families, education and health care than congressmen do. They also deliver approximately $49 million more in federal funding each year to their districts than do their male counterparts.
And Congress let the funding for the Children's Health Insurance Program (CHIP) lapse. CHIP provided low-cost health insurance to 9 million children and 370,000 pregnant women annually. We can't let political infighting and gridlock stop us from protecting women and children.
We need more women in Congress.
As I grappled with the decision to run for Congress, I thought about my children. I thought about them growing up with a president who proudly boasts of sexually assaulting women. I thought of them growing up in a country with the worst maternal mortality rate in the developed world. In a country where our Congress works day and night to try to pass a health care bill that would make being a rape or domestic violence survivor a pre-existing condition.
I realized I could no longer sit back and look the other way. We need to empower women to fuel our economy, and we need more women seated at the table. If we want to change Congress, we need to change the people we send there to represent us.
Liuba Grechen Shirley, a Democrat, is running to represent New York's 2nd Congressional District in the U.S. House of Representatives.
Calling all HuffPost superfans!
Sign up for membership to become a founding member and help shape HuffPost's next chapter
BEFORE YOU GO