This month, Cruelty Free International and The Body Shop joined forces once again in a bid to finish the work they started over 20 years ago – an end to animal testing for cosmetics. This time their sights are set on achieving a United Nations international convention that bans animal testing globally.
This unique partnership between one of the world's first animal protection organizations and one of the world's first ethical global beauty brands began in 1989 when Cruelty Free International teamed up with the late Anita Roddick, founder of The Body Shop, to ban animal testing for cosmetics in the United Kingdom and then again in the European Union. Unwilling to rest on their laurels, immediately following the EU ban, Cruelty Free International and The Body Shop launched the largest ever global campaign to end animal testing for cosmetics that reached over 60 countries.
Since then, real progress has been made. Following the EU 2013 testing ban, ten other countries have enacted some form of restrictive legislation – some more comprehensively than others – and several other countries have introduced bills or taken other positive steps away from animal testing.
But there is more work to be done.
Animal testing of cosmetic products and ingredients remains possible and is legally allowed in 80% of countries worldwide. Cruelty Free International estimates that more than 500,000 animals are used worldwide in cosmetics testing each year. That's about 1,400animals a day!
Achieving an enforceable international convention through the UN that establishes a harmonized global ban would level the playing field for industry, save animals, and meet the expectations of consumers around the world. As Cruelty Free International has explained, "The UN Sustainable Development Goals aim to transform the world by 2030. If global sustainable development means human progress that simultaneously sustains and respects the natural world, then we need to make sure that we give a voice to animals."
Modern alternatives to animal testing are available and are increasingly faster, cheaper and better able to predict human reactions than the animal tests they replace. The sharing and utilization of more human-predictive testing strategies between nations has potential benefits to public health that go beyond cosmetics – as many have applications in medical, chemical and environmental testing. A UN international convention provides an opportunity for strategic coordination between nations to accelerate the development of, and expand access to, these modern testing technologies.
The UN Sustainable Development goals call for the world to foster innovation and for responsible consumption and production. Using innovative, modern, human-relevant testing methods to produce consumer products that do no harm to people, animals and the planet, certainly seems to fit the description. If ethical production and consumerism is a global development goal then animal testing for cosmetics has no place.
You can support the campaign and its ambitious goal of collecting 8 million signatures urging the UN adopt an international convention to end animal testing for cosmetics around the world by signing the petition here.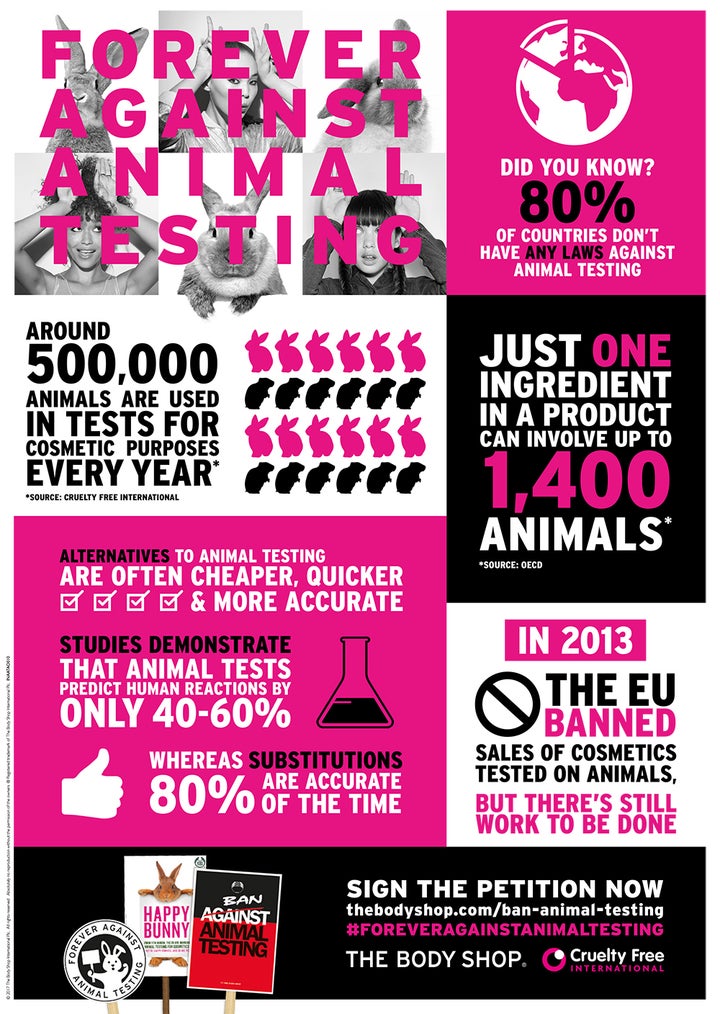 Related