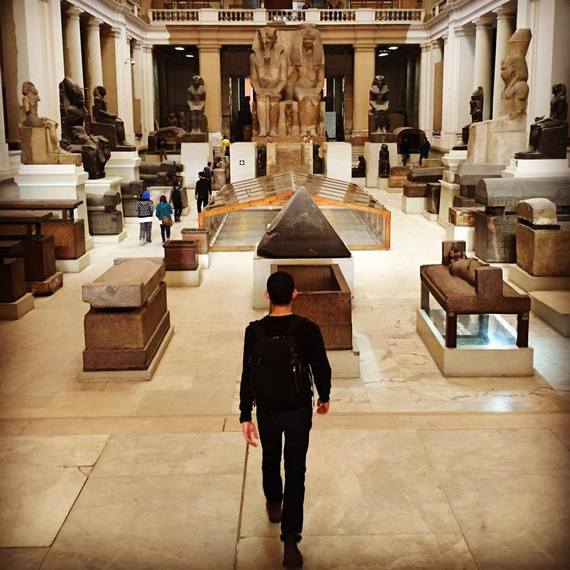 This week, I visited the Egyptian National Museum in Cairo, Egypt, which houses the most extensive collection of Pharaonic antiquities and treasures in the world and I truly had a blast in the past. Out of huge love to Egypt and its exceptionally rich history, I have to point out that the National Museum needs much higher standards of maintenance; ie. the more organized placement of items, climate controlled display cabinets, better lighting for its treasures and much more careful cleaning methods.
It was sad to see that many of the treasures are in the original display cases and cabinets which were placed there when the museum opened over a century ago, many with no descriptions of the objects and not as well maintained as Egyptian artifacts in museums in New York, London and Berlin, for example. I also witnessed staff members cleaning the inside and outside of the display cabinet windows using commercial products right next to ancient objects which could affect the treasures through spillage and could cause potential damage if the cleaner slipped.
I was alarmed to see that windows were left wide open in the Conservation room while the restoration staff attended to an ancient panel. It is no secret that air pollutants cause museum artifacts to deteriorate and given Cairo's infamous pollution problem, I was shocked to see them allow the panel to be exposed to the open air. Throughout the museum, there are old windows and wide entrances and exits that allow in the very dusty air in Cairo which accumulates on the many ancient treasures -- from boats that are several thousand years old, onto famous statues, painted panels, and everyday objects from the distant past.
Museums make a unique contribution to society by preserving the natural and cultural wealth of heritage that our society has accumulated throughout our storied history. Every ancient artifact you find in a museum is available for your viewing pleasure as a result of generations of painstaking restoration and care. The International Council of Museums' Code of Ethics says that the governing bodies who oversee museums "have a primary responsibility to protect and promote this heritage as well as the human, physical and financial resources made available for that purpose."
I hope that this brief note finds its way to those involved in managing Egypt's truly wonderful treasures and those who are interested in preserving Egypt's history in order to improve the management of these Egyptian and global treasures and take the necessary action. Coming after the gluing on of the beard to the Tutankhamun golden mask early in 2015 (which is currently removed for restoration), I only express these concerns out of my love and passion for the great ancient Egyptian civilization and my interest in having their incredible collection of cultural treasures available for many generations to come.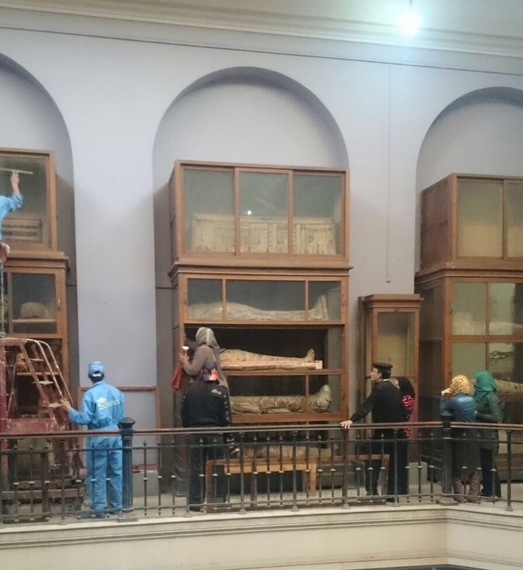 Calling all HuffPost superfans!
Sign up for membership to become a founding member and help shape HuffPost's next chapter