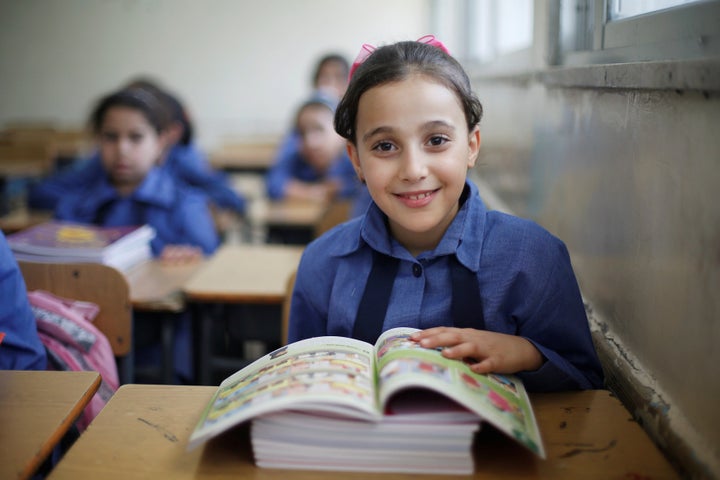 The 200 kidnapped schoolgirls of Chibok are no longer girls. Missing for exactly two and a half years this Friday, they are now young women.
Classroom chatter will be long forgotten and the scars of their terrifying ordeal could take a lifetime to heal ― for those who have survived.
All would, by now, have finished their school education. Many would be starting university or college and training to be teachers, doctors, nurses, midwives or engineers.
Those hopes and dreams are in shreds. Where are they? Alive or dead? How many escaped? Why have they never been rescued? No one knows for certain the fate of the girls abducted en masse and in the dead of night by Boko Haram terrorists more than 900 days ago.
But their plight should be at the forefront of our minds as the world commemorates the International Day of the Girl Child.
While there are repeated stories about efforts to rescue them, the most worrying stories we are told is that one-third may have died or been killed and one-third have been married off, never to be seen by their families again.
Perhaps only one-third of the girls are now ever likely to return home to their families ― some of whom had already given up hope and held customary funeral services.
It would be tempting to see the fate of the Chibok girls as a tragic but unique and isolated incident. But whether it is in Nigeria, across Africa or in the conflict areas of the Middle East or Asia, the fate of too many girls is too similar for us not to see a pattern of violation of girls' rights.
2016 has been one of the worst years for violations against girls. Brutal assault and rape have been the fate of girls in strife-torn Iraq where a UN report has exposed the violence perpetrated against young Yazidis.
Following the earthquake in Nepal, thousands of girls have been sold from the streets into India for $500 per child.
Forced marriages have doubled among school-age refugee Syrian children in Jordan. But it is a worldwide problem. Every seven seconds a young, under-15 girl is married off and it is estimated that 900 million of the women of 2030 will have become child brides in their school age years.
A one report found that in Kenya "25 percent of girls and women aged 12-24 lost their virginity through force."
The literacy rate for women in this age group of 25-64 is a mere 16 percent in Niger and below 30 percent in Afghanistan, Guinea, Mali and South Sudan. Even for the younger age group of women, 15-24, in sub-Saharan Africa, the literacy rate still remains dismally low at 65 percent.
There have been improvements, and on International Day of the Girl Child it is right to recognize the progress that has been made. In 2000, 54 percent of all children and youths out of school were girls. Today the gender gap has narrowed, with 19 percent of girls out of education, compared to 18 percent of boys.
But while girls' enrollment rates have risen and the numbers leaving with qualifications has increased, girls are still discriminated against. Of the 900 million girls and boys likely to leave school this decade without qualifications, close to 500 million are girls.
Even in 2030 when there will be 1.6 billion children of school age, 800 million will still be leaving without secondary level qualification and nearly 500 million of them will be girls.
Girls have different needs: to stay in school without the threat of child marriage, to stay in school without being forced into domestic service, to be seen for what they are and will be – the leaders of families and therefore their views and aspirations are key to the future of their children.
Following the 2014 Girls' Summit in London, which focused on female genital mutilation, a Girls' Education Challenge Fund set up by the U.K. has made a difference.
The recently convened Girls' Education Forum has brought girls together from all over the world. But when the International Commission on Financing Global Education Opportunity released a report this autumn, a special plea was made for urgent action to be taken in every single country where girls' rights continue to be violated.
The report urges far stronger mechanisms at the United Nations to name and shame those countries where girls' rights have been denied for too long.
For the world's out-of-school girls, this cannot happen soon enough.
Related
Before You Go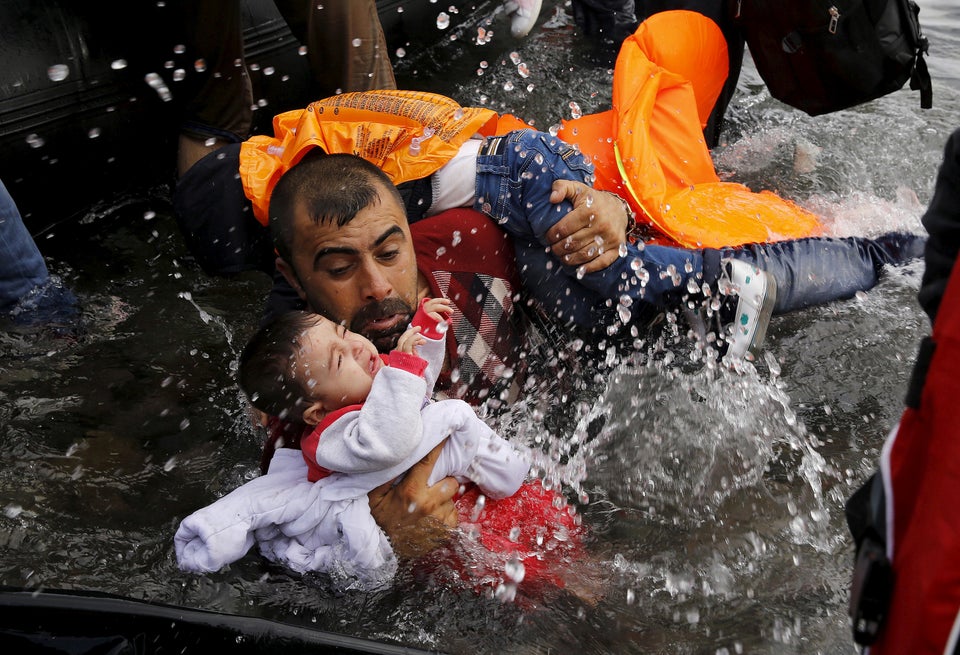 Refugee Children And Their Fathers
Popular in the Community