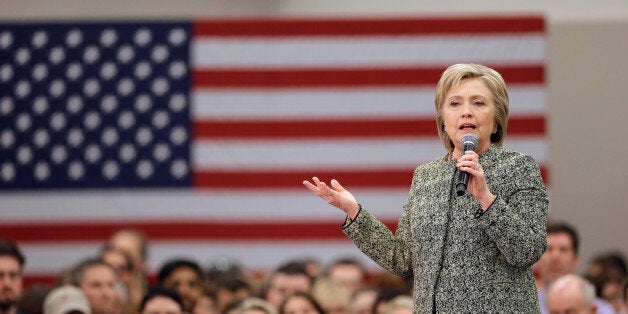 Forty million Americans have student debt. Together, they owe more than a trillion dollars -- an amount that has doubled since the great recession. Americans now have more student loan debt than debt from credit cards, car loans, and home equity lines of credit. As I've traveled the country, I've met people with interest rates as high as 11, 12 and 13 percent.
We have a student debt crisis -- and we need to solve it now.
It is outrageous that young people are being asked to pay interest rates that are so much higher than interest rates to buy a house, a car, or just about anything else.
Your education is an investment in your future. It should help you get ahead. Right now, it's doing the opposite. Just ask Bryce, who owns a bowling alley in Iowa -- and whose student loans are his biggest business expense. Ask the people across the country who would love to buy a house, go to graduate school, get married, move to a new city -- but are worrying about their student loans instead. It's no wonder that the prospect of decades of debt may be stopping some people from even going to college in the first place.
It's not enough to make college more affordable -- we need to help people with the debt they already have. And we have to take on this problem for future generations.
For starters, we should make sure that people with student debt can refinance their loans at current rates. That would help an estimated 25 million borrowers, and could save them $2,000 on average over the life of their loans. And we should cut interest rates, so they're lower for the college students of the future.
My parents saved for years to put the dream of a college education within reach for me -- they knew it was one of the best ways to set me on a path to a better future. I borrowed money to go to law school. And after I graduated, I didn't take a job with a big paycheck. Bill and I benefited from programs that let us pay back our student loans as a percentage of our income. That option should be readily available to today's students, too. We should simplify and expand access to what's called income-based repayment -- so you never have to pay off more than 10 percent of what you make. After 20 years, if you've made regular payments, your remaining debt should be forgiven. And if you sign up for a national service program like AmeriCorps, we should make it possible for you to have your college debt fully paid off.
We should be doing everything we can to break down the barriers that hold Americans back, and building ladders of opportunity in their place. One way to do that -- and to ensure that our country can compete in a 21st century economy -- is by easing the burden of student loan debt and helping more people pursue higher education.
Popular in the Community