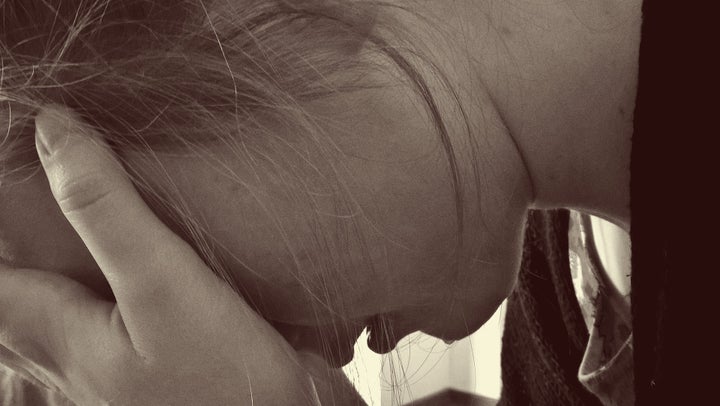 As an adoptee activist, I engage with many international adoptees, and it has come to my attention that in the last month two adoptees, known to people in my network, have died by suicide. I will not comment further on them directly but rather the broader topic of adoptee suicide. The consistent message that I am seeing by other adoptee activists is this: "We need to start talking about adoptee suicide!"
As an activist, I am increasingly frustrated that the mainstream discourse on adoption glosses over the issues that some adoptees face. It seems that adoptee suicide is still considered a taboo subject. Alongside this, there are some adoptees who get very angry if they think they are being pathologized. I personally have experienced this online and it is disturbing that some adoptees (or adoptive parents) would attack another adoptee for speaking about this issue. This must stop!
Let me set the record straight: if you are an adoptee who does not struggle with suicidal thoughts, then this article is not written for you. Rather, this article is written for those adoptees who have struggled in silence, feel shame or who feel disenfranchised and marginalized. I want these adoptees to know, and the broader public, that they are not anomalies! [1]
Research exists that indicates adoptees are at an increased risk of suicide. [2] One study reported that, "Adopted offspring were nearly four times more likely to attempt suicide than non-adopted offspring." [3] In addition, Mirah Rubin, author, activist and commentator, has also published an article on adoptee suicide in 2016, which provides extensive links to research. [4]
Although I have not tested the robustness of the aforementioned studies, they are published by credible sources. Further, I cannot begin to dismantle the complex reasons that sit behind these statistics. However, anecdotally, I have spoken to adoptees who have identified as having suicidal thoughts.
The point I want to make is that we need to be talking about this more openly and in the mainstream. This is so important because, adoption is always sold as a "win-win" scenario, and most people would not know that some adoptees struggle. These issues are real, and it's time they were discussed openly. Sweeping adoptee related suicide or mental illness under the carpet or putting our collective heads in the sand will not help anyone, but rather it will further disenfranchise vulnerable adoptees.
I want to emphasize that further research is needed but my concern is that as there are so many vested interests in adoption how can this be achieved in concerted way? Secondly, would the international billion-dollar adoption industry accept research if it reliably showed that adoption placed children at greater risk of suicide or mental illness? I don't have the answers but they are reasonable questions to ask.
The main message I want to convey is this: to my fellow adoptee, if you experience suicidal thoughts and you feel like you are an anomaly, YOU ARE NOT ― other adoptees have felt this way too. Please reach out for help and know that you deserve to be treated with dignity and respect. If you know an adoptee who is at risk, please do not be afraid to likewise reach out and help them to access appropriate support services.
I understand that due to the stigma some people are frightened to ask for help or to approach a friend or relative who might be at risk. However, the organization beyondblue states that we should not "be afraid to ask direct questions about suicide. You can't 'put the idea of suicide' in someone's head by talking about it. Asking direct questions can also help you to determine if they're in immediate danger and in need of assistance." [5]
_____________________________________________
Additional Support Information
Talking to someone about your suicidal feelings
Having suicidal thoughts can be scary. You may have never had them before, or perhaps the thoughts have been there for a while and you are not sure what to do.
You may be ashamed to talk about it or worry that people will judge you or not take you seriously and just tell you to "Get over it". But talking to someone you trust and feel comfortable with to about how you are feeling can help.
The Have the conversation pages on this website provides helpful tips on how you can find the words to say how you feel.
For example, share how you feel with someone you trust and feel comfortable with, a family member, teacher, doctor or other health professional.
Support Services in the United States of America
National Suicide Prevention Lifeline
We can all help prevent suicide. The Lifeline provides 24/7, free and confidential support for people in distress, prevention and crisis resources for you or your loved ones, and best practices for professionals.
Support Services in Australia
Support Services in the United Kingdom
Other International Links
[3] Adopted offspring were nearly 4 times more likely to attempt suicide than nonadopted offspring, according to a study published online September 9 in the Pediatrics.
Related