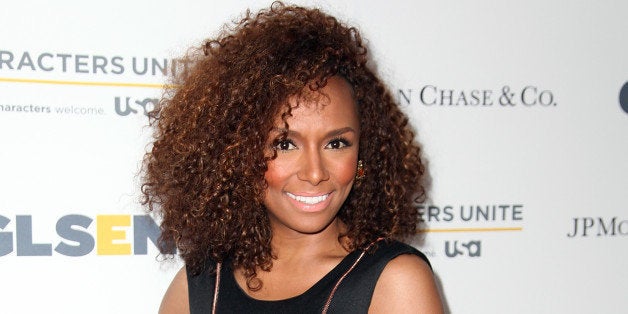 By Lotte Kamphuis, Erasmus Mundus Master's student in Amsterdam
Women's magazine Marie Claire announced last July the addition of a new name to its masthead: Author Janet Mock was named contributing editor. The news received wide media attention, not just because of Mock's résumé but because of her gender identity as well. Mock is a professional writer who happens to be a trans woman. In the stories about her appointment, her gender identity and her new job were talked about in the same breath.
Pro Journo talked with trans and intersex journalists about their perspectives on having a presence, voice and career in the media.
Gaming journalist and trans woman Laura Kate Dale had mixed feelings on the coverage of Mock's hiring. "It is positive that there is recognition and that we can say, 'Look, here is a good example,'" she said. Mock is a positive and encouraging role model for the trans community. She is a well-known trans advocate, writer of the best-seller Redefining Realness, and creator of the hashtag #girlslikeus, and promotes trans women's empowerment. But alongside the positive aspects of promoting good practices, Dale saw a "fixation from non-trans people to take one victory for the minority group of transgender people and holding it up, saying, 'Look, things are getting better for trans people because of one instance.'"
A popular magazine hiring one transgender woman does not mean the whole industry is there yet. "Many trans people keep telling us that they wish for more visibility, because they want people to be more accepting," said Jennie Kermode, chair of Trans Media Watch (TMW), a charity dedicated to improving coverage of trans and intersex issues by the British media.

Banner at the 2013 Rally for Transgender Equality, Source: Ted Eytan / Flickr under Creative Commons
Trans and intersex people still face challenges in their gender identity in today's media industry. For one thing, they have to deal with comments by the audience. Dale has personally experienced this.
"Being open about my gender identity has brought a lot more online abuse and harassment than if I would not have done so. At the same time, people also tell me they really appreciate what I do, as a lot of people in this industry do not talk about their gender identity," she said.
An issue in the workplace is discrimination in employment. "Trans people certainly worry that they are not getting certain jobs because they are trans," Kermode said. As an example, Kermode notes there are not many trans people working as TV reporters. "Just as sexism limits opportunities for women, other kinds of prejudice limit opportunities for other minorities, like trans people. There is a tendency for people that go ahead as part of a certain social group. It is easier to get a job if you are in the same group as people who already have jobs in that organization--i.e., if you're a cisgender, able-bodied white man."
"I think news organizations need to be bold and employ people on their merits. If you go on to a mainstream American channel, women tend to look very feminine and men masculine. Be open to people that look different to the stereotype," a trans correspondent told Student Reporter, speaking on condition of anonymity. He added, "I've covered the London Olympics, worked in Libya and reported on Turkey during the earthquakes. Those are all really big stories. Who cares what I look like if there is a natural disaster that just happened?"
This TV journalist wished to stay anonymous for many reasons. One is that he believes his journalistic work should be the story, and not himself. Coming out may result in media outlets offering him a job just to report exclusively or increasingly on trans gender issues. This is not something he wishes to pursue.
"It is kind of, 'OK, you are the transgender person, so you are the best person to talk about these things,'" he explained. "I don't like the idea that the rest of the media industry feels like they don't need to learn about [transgender issues], to discuss them, research them or report on them, because 'that's somebody else's issue,'" he said. "I think any journalist worth his or her salt should be able to report on areas that aren't their immediate field of expertise. The information is out there. It is not rocket science."
Kermode agreed with this point, adding that the speed at which news is delivered nowadays is problematic. "TMW worked with an online newsroom from a broadcasting company. Their people were allowed five minutes researching on the story and writing it down. Often journalists are not trained on transgender issues. They have to look for the facts in a short time, whereby they can easily make mistakes."
Besides the importance of accurate reporting, "getting things right from the start is also a safety issue," Kermode explained. "Information coming from television programs or news articles can encourage verbal and sometimes even physical abuse towards trans and intersex people." TMW encourages all journalists to write about trans issues, providing training and a terminology guide to support those who wish to do so.
Good example tends to be followed
Intentionally or unintentionally, journalists educate and form public perceptions on gender identity. This can affect the way trans and intersex people are perceived. Dale believes that journalism should stimulate positive coverage of trans subjects and "continue to get high-profile people to raise the voice of transgender people."
According to Kermode, media companies should take the initiative in employing onscreen trans and intersex journalists. "Once viewers get used to it, they are completely fine with it," Kermode said. "I'd like one's gender identity not to be an issue in the future. And I think we are starting to get there, actually."
This story was originally published on projourno.org on 30th of September, 2014.
Related
Popular in the Community