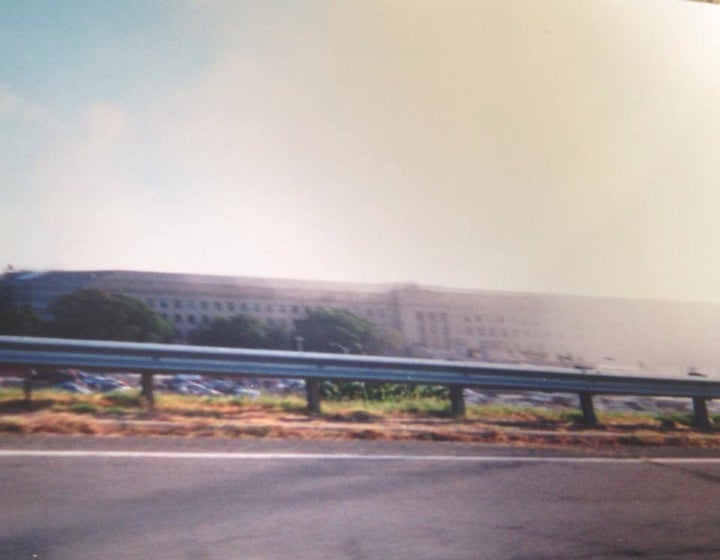 We remember. We know what today is. We are told not to forget, but for many of us we indelibly can recall it all. For some it is forever too much to ever speak of, but for those who can, we try to say aloud what we saw and how we felt. To tell our stories of that day to those that were not born, or those still so young those 16 years ago. We share with those that at that time were protected from the sights in life and on television sets. We share our stories so that those not impacted will know what those that lived through that day realize they cannot forget. On this anniversary of September 11th we are given moments of silence to reflect with our thoughts, we speak what we lived that day, so that others can understand the gravity and incomprehension of how a beautiful morning could forever change a nation.
We stood gathered together that night. We wanted to be around others. There was a sense of safety and unity. We stood shoulder to shoulder in parks, in places of worship and in private homes. We all united instantaneously as one nation, but in the morning of that day we were simply individuals. September 11th was a simple Tuesday, but it began in early autumn perfection. It was the type of beautiful day that people hope for a special event and so suddenly the joy of the sunshine was taken. Moments later a country was stunned into silence. Staring in disbelief in person and on television screens and not comprehending in any sense of reality. There were calls in the morning as the early news unfolded until phone calls could not get through and we instead helped and held those that were near us.
It was surreal and unimaginable. For those living in the areas of New York and Washington there was a true sense of panic and palpable uncertainty of what we should do and where we should go. Life plans were instantly altered. Families and friends prioritized, careers rethought to help humanity over personal gain. As a law student, I went back to school expecting the strict expectations of reciting cases and analyzing issues, but instead sat stunned as professors spoke aloud about their doubts in their careers and their hopes for us in the future. All those that lived through that day can not forget. That day changed so many lives and previous plans were rethought and new ways of life begun. We remember because we learn from retaining the past. We were individuals that morning, but after those events we were united as one.
Popular in the Community