Seth MacFarlane's work as Oscar host at the 85th annual Academy Awards was as much of a mixed bag as many had expected. MacFarlane combined genuine old-school showmanship (he sang "The Way You Look Tonight," for instance) with off-color jokes about race, religion and sex.
"The best moment of Seth MacFarlane's Oscars hosting gig may have come late in the night when, in announcing Meryl Streep, he said 'our next presenter needs no introduction' ... and then just walked away," wrote Spencer Kornhaber for The Atlantic. "If only he'd kept his mouth shut more frequently."
That was certainly the opinion of many after MacFarlane performed a song titled "We Saw Your Boobs" during his opening monologue. Well, sort of performed: The premise of the bit -- that MacFarlane was being told by a from-the-future William Shatner about his Oscar night failings, including the inappropriate song about actresses taking off their tops -- didn't stop MacFarlane from actually singing the song on the broadcast.
"We saw your boobs," MacFarlane sang, before rattling off famous actresses and the movies in which they disrobed. The Oscar host mentioned actress like Charlize Theron, Kristen Stewart, Kate Winslet and Jodie Foster.
"As a fun game, count how many actresses he mentions in this song who are portraying rape victims," wrote Vulture. That was picked up by some on Twitter as well.
Of course, MacFarlane's night of edgy humor didn't stop there. Here's a joke he made about Rihanna and Chris Brown:
Here's how MacFarlane introduced "Django Unchained": "This is the story of a man fighting to get back his woman, who's been subjected to unthinkable violence. Or as Chris Brown and Rihanna call it, a date movie." The reference to Brown's 2009 assault of Rihanna drew gasps from the audience in Hollywood's Dolby Theatre. Rihanna and Brown are now once again an item.
Watch "We Saw Your Boobs" above.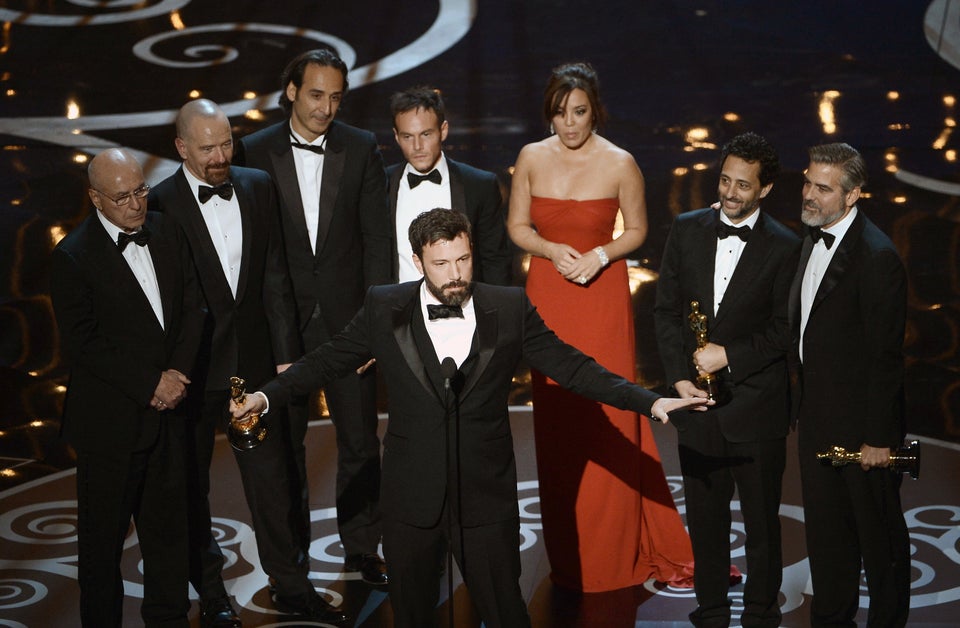 2013 Oscars