As February comes to a close, we also say farewell to our Black History celebration and gear up for Women's History Month in March. Or do we? As a black woman in America, there's not a day that I can ever escape either. And frankly, I choose not to. This week I was brought to tears while watching a 15-year-old black female, pepper sprayed after being restrained with cuffs, the window up and the door closed. The young girl, though defiant, was clearly terrified and quickly became a victim of excessive force and a long, deliberate pepper spray to her face. Here we go again, the all too familiar disregard for the well being of a black female, both by the cops and commenters to my post. One commenter stated, "It was her attitude that got her in trouble, I have no empathy for her."
This intense disregard for this child's well being immediately reminded me of the Korryn Gaines' nightmare. Comment after comment, people bashed Ms. Gaines, calling her stupid and crazy for disrespecting the cops and putting her son in harms way. I thought, am I in the twilight zone? Are all of these people really so blind they are unable to see the injustice of this woman's murder when it's right before our faces? I was particularly shocked at the black men and women who showcased such strong despise towards her. Oh, I get it, I thought, she's the angry black woman with an attitude. Her strong position and unapologetic demand for fair due process was an insult to the weak and the afraid. Let's be clear, anger is the only appropriate emotion here because when you're a black woman, unprotected in America, it's always Halloween!
I know all to well about the feeling of being unprotected as a black female in America. I have been harassed, arrested, abused, ignored and shunned simply because of "my attitude." My inability to be silent and allow others to behave as if they're superior has gotten me in tons of trouble. So what?! It is my duty to continue to make a lot of noise and ruffle all the damn feathers while I speak out against injustice. There is nothing comfortable about injustice, let's get uncomfortable with being silent!
Before You Go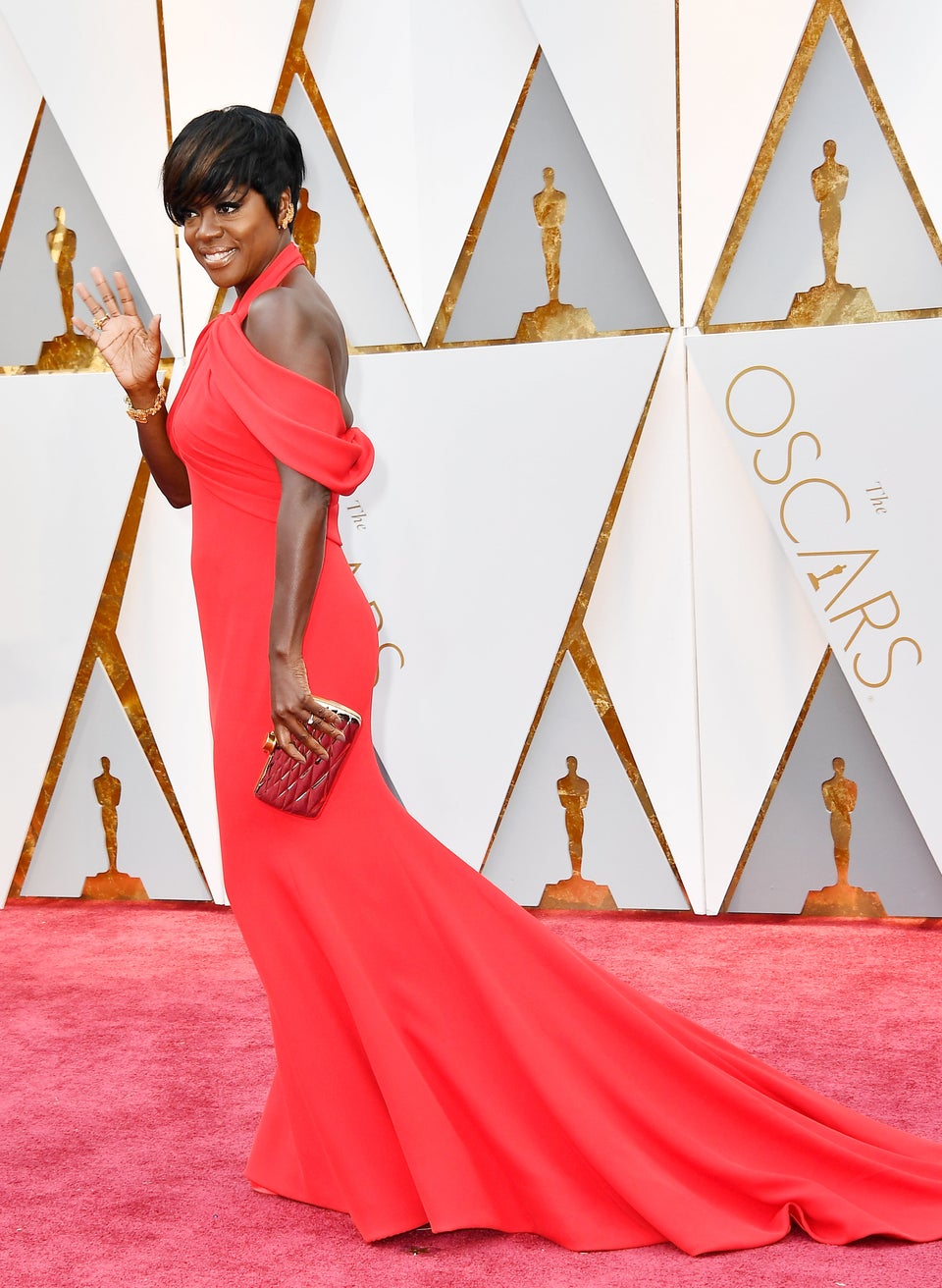 Looks From Black Stars At The Oscars Red Carpet
Popular in the Community