Thousands of activists descended on London to march for women's rights, diversity and equality last Saturday. The Women's March on London ran in solidarity with demonstrations around the world, on Donald Trump's first day in office as President of the United States.
Protesters gathered outside of the U.S Embassy in Grosvenor Square, many raising homemade signs with slogans referring to President Trump. Placards read "Dump Trump," "We shall overcomb," and "No to racism, no to Trump."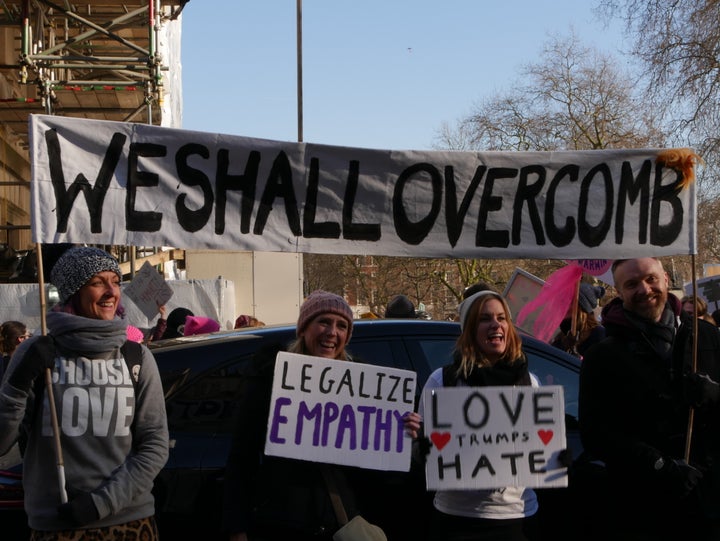 Protesters left Grosvenor Square after midday chanting 'build bridges not walls' as helicopters circled overhead.
Rebecca, originally from the United States, was among those marching in London. She said, "I'm so happy that we're all here, to show Trump that we're here and we won't shut up."
Demonstrators also marched in Edinburgh, Bristol and Liverpool.
The march in Washington D.C drew crowds of over 500,000 and many famous names took part.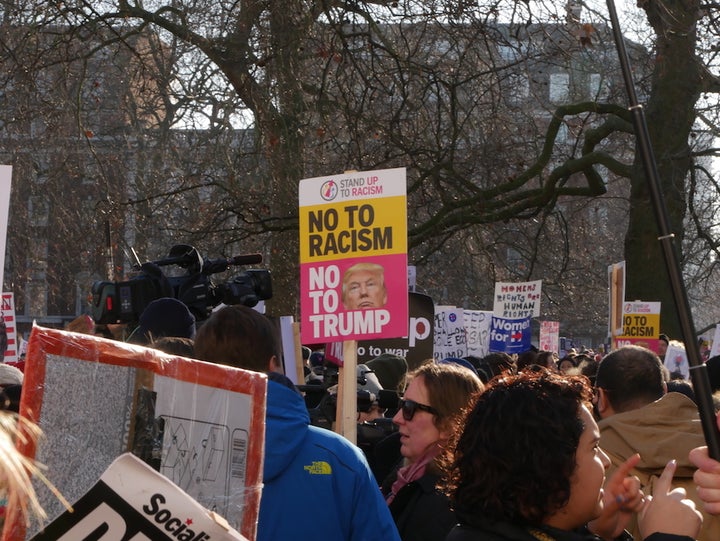 Blue: 100,000+ Purple: 10,000 - 100,000 Orange: 5,000-10,000 Red: 0-5,000. Data collected by Erica Chenoweth at the University of Denver and Jeremy Pressman at the University of Connecticut.
Although the event is labelled as the Women's March, there were hundreds of men in London showing their support.
"It feels like we're going back in time, and I wanted to come to show that we don't want that kind of world and that everyone deserves equal rights," said Richard Garner, a writer from Oxford.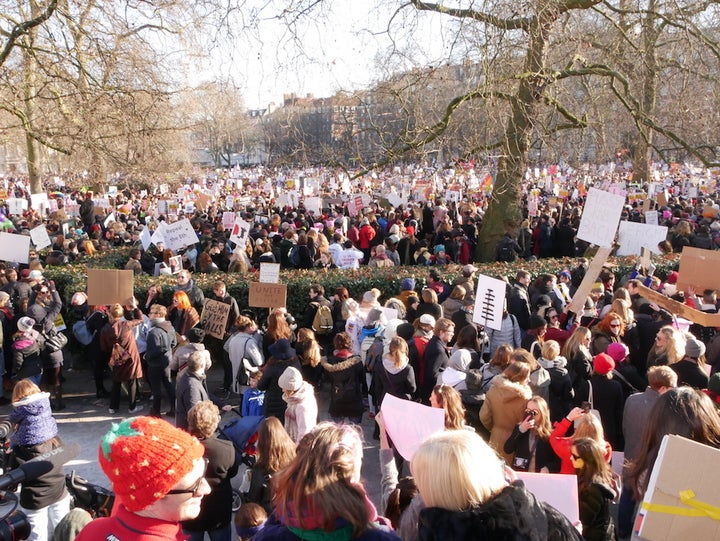 Sir Ian McKellen, who was also at the march in London said, "The Women's March in London was the longest I have been on. Unlike most demonstrations it was not commandeered by any one group with its identical posters."
Once the crowd reached Trafalgar square, the chants stopped so demonstrators could listen to speakers on the stage, including Sandi Toksvig and Labour MP Yvette Cooper. The final speech was given by Sumaya Siddiqi, a 10-year-old from London, who read out a poem with the message, "I shall stand for love."
Calling all HuffPost superfans!
Sign up for membership to become a founding member and help shape HuffPost's next chapter