Donald Trump has absolutely no idea how to bridge America's racial divide.
Trump, who interrupted and insulted his way through his first presidential debate against Hillary Clinton on Monday night, boldly claimed to have a "good relationship" with African Americans. But when asked by moderator Lester Holt on how he would achieve racial healing during a time that requires it, the Republican nominee responded the only way he seems to know how when it comes to race: by insulting black voters, proposing to double down on crime and wholly ignoring the reality of present-day racial tensions.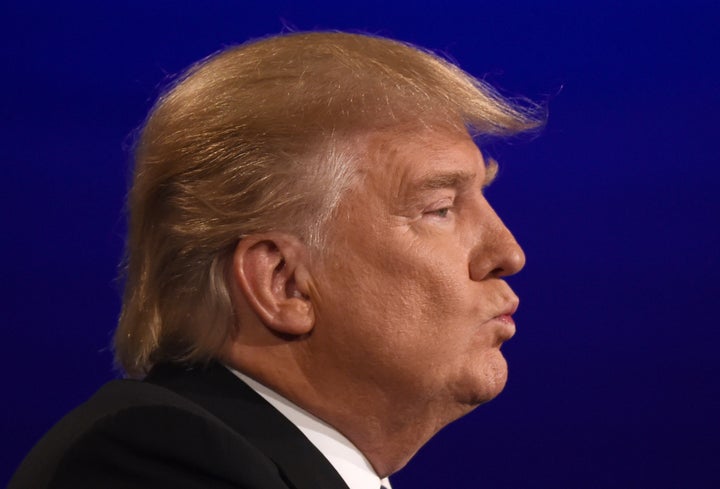 Trump's plan to help bring about racial healing pales in comparison. Instead, the fear-mongering, tough-on-crime nominee proposed that the way to lessen racial tensions between communities and police is "to bring back law and order."
""We need law and order. If we don't have it, we're not going to have a country.""
"We need law and order. If we don't have it, we're not going to have a country," Trump said. "And when I look at what's going on in Charlotte ― a city I love, a city where I have investments ― when I look at what's going on throughout various parts of our country… we need law and order in our country."
It is absolutely absurd that Trump's vague proposals to alleviate issues with policing involve laws that could help to perpetuate the problems within it. It's essentially a slap in the face to black Americans who have relentlessly protested the racially-targeted practices of police officers.
Trump went on to make egregious, blanket statements about minority communities by claiming that African Americans and hispanics are "living in hell" in inner-cities where "gangs roam the streets" and illegal immigrants "have guns" and "shoot people." It goes to show how racist Trump is in this thinking about minority communities and how grim he can get when describing people of color. He was even lambasted by Clinton for painting such a "dire negative picture" of black neighborhoods that, she said, have "a lot that we should be proud of."
Yes, crime in cities like Chicago is a serious issue but Trump, who thinks black people should vote for him because they have "nothing left to lose," fell horribly short by avoiding to mention any of the systemic racial issues that play a role both in Chicago and in daily black American life.
Clinton went on to lay out the facts about policing that Trump so casually dismissed. She highlighted how black men are disproportionately targeted by police officers and pushed to eliminate racism from our communities and especially among our criminal justice system.
"It's just a fact that if you're a young African-American man ― and you do the same thing as a young white man ― you are more likely to be arrested, charged, convicted, and incarcerated."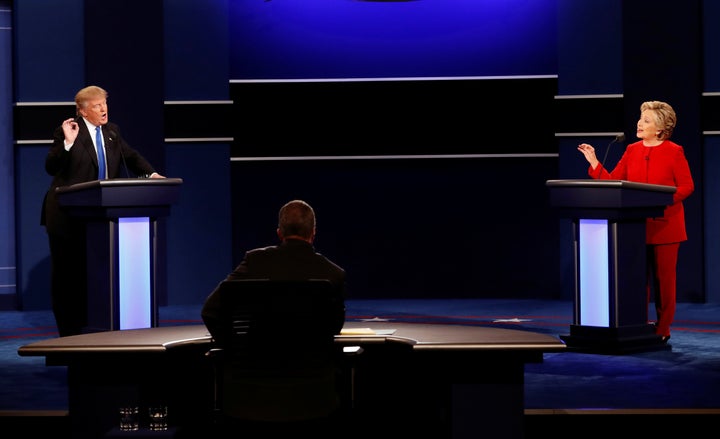 However, it was Trump's comments on birtherism that stood out as one of the more egregiously insulting remarks he made to black Americans that night.
For five years, Trump has denied that President Barack Obama was born in America. It's an inherently racist claim and one Trump showed little remorse over when Holt addressed the topic on Monday night. Rather, Trump thinks he did a "great service" in getting Obama to present his birth certificate to the public, which is a reflection of his own smug assessment on denying the legitimacy of the country's first black president. It all paints yet another example of the blatant disrespect Trump shows towards black Americans.
When asked by Holt if he'd like to apologize to the black community over his earlier comments on birtherism, Trump audaciously said: "I say nothing." These are the sort of responses that fall in line with the antagonizing, racist rhetoric Trump constantly unleashes and completely unloaded during the debate.
It simply goes to show that even when presented with the opportunity to amend his wrongdoings, Trump willfully continues to make a mockery of minority voters. And, at the end of the day, that's a reality black Americans can't be burdened with.
Before You Go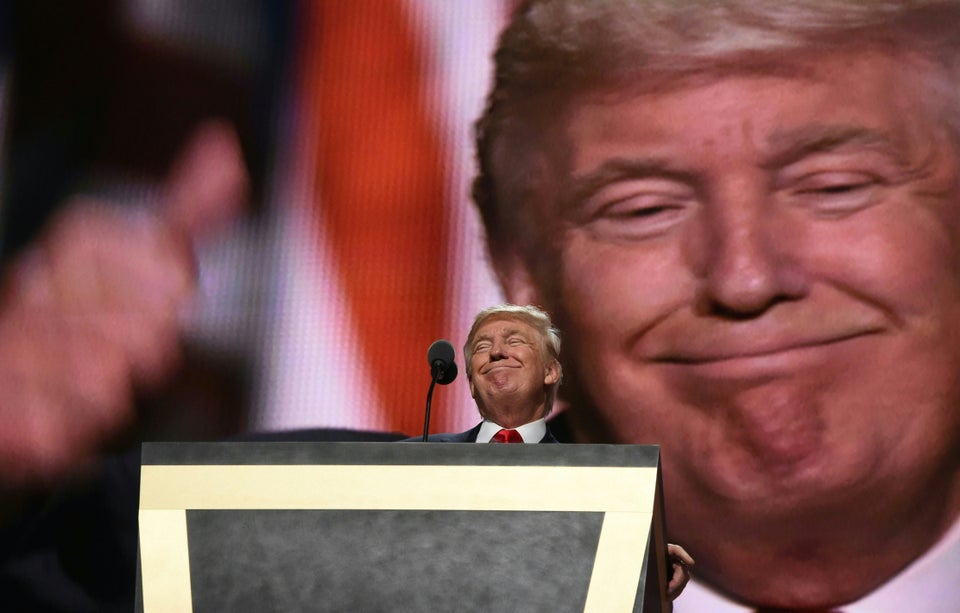 Trump Has No Real Policies To Discuss, So How About These Funny Pics Of Him
Popular in the Community