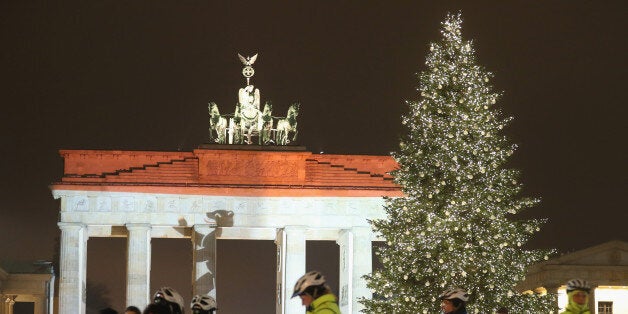 I didn't sleep well last night, and I think I wasn't the only one. The images coming from the Berlin Christmas market deeply troubled me.
We couldn't expect that we would be spared from terrorism in Germany, and that these terrible incidents would only take place elsewhere. And now, here we are.
What can we do? Countless attacks have taught us to show solidarity with the victims and their families.
But what can we actually do? An open society is vulnerable. A free society can be attacked at any time. This realization is bitter, it makes us anxious -- but anyone who suggests otherwise would be lying.
 

We should now stand as a country in unity -- and stand by our free and democratic values.
But those who play with these fears and fan the flames of hate render themselves accomplices to the attackers.
Of course, we should remain prudent and examine all the facts. It frightens me that some politicians, like some members of the AfD, take it upon themselves to decide who the culprit is, mere minutes after the attack.
"They are Merkel's Corpses", AfD member Pretzell tweeted, while rescue workers were still fighting to save the lives of the victims.
No, they are the criminals' victims -- they were killed by the attackers who drove the truck into the Christmas market.
I support the statement by Green Party chief Özdemir: The AfD lacks -- in addition to many other characteristics -- decency. How can someone with any honor tweet something like that at this hour?
This attack tests our civil society. Many honorable ladies and gentlemen have already fallen in the span of a few short minutes.
If this indeed is the case -- I should emphasize, the situation remains unclear -- then it would be a shame, because it means that our hospitality has been abused.
But would that discredit all people who seek our protection? Should 99.9 percent of refugees be held accountable?
No, that can't be the case. We should now stand as a country in unity -- and stand by our free and democratic values.
This post originally appeared on HuffPost Germany and has been translated into English.
Calling all HuffPost superfans!
Sign up for membership to become a founding member and help shape HuffPost's next chapter