Last week, I met famed futurist Ray Kurzweil who told me that it is virtually certain that I will be a cyborg in about 15 years. Sweet – can't wait for that.
I was at Singularity University's Exponential Manufacturing conference, where the program inspired roughly equal amounts of excitement and sheer terror in me and my fellow attendees. The impact of "exponentials" is clearly going to change the world that we live in – and who we are – and perhaps nowhere more noticeably than in the manufacturing world. Robots will take over some production lines. Additive processes and advances in material science will fundamentally change what we can make. Sensors and advanced analytics will create an ability essentially to erase machine downtime.
As we prepare to compete in such a world, it's easy to focus all our attention on the technologies that are arriving on the scene every day. Startups and big incumbents alike (think GE) are delivering enablers of digital transformation faster than ever before. It feels urgent that we keep up and not get left behind. Many say that if you are not in-the-know on technological trends, you're already dead – you just don't know it yet.
Don't worry about it. In fact, I recommend we stop trying to keep track of it all.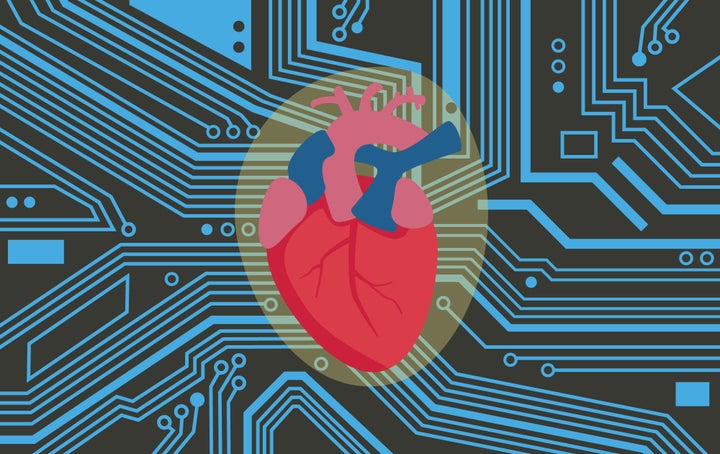 Start with Human Beings. It used to be that a perfectly reasonable approach to creating advantage from technology was to follow a straightforward and linear approach: Start with a technology in mind and imagine the potential applications within your operations. From there, layer on top an approach to either access or use data to optimize the application. Prototype the solution and go try it out in a pilot plant and see what happens. If it has a positive ROI, scale it; if not, shut it down.
That's no longer possible in most cases. The reality is that it has already become virtually impossible to keep track of all the technologies available, never mind the almost infinite possible applications and business models. So I recommend flipping the approach around: Start with humans, not technology, and you are bound to be far more successful.
The Power of Behavior. Human behavior is – still and for the foreseeable future – the most basic building block of economic value for any organization. Whether you are targeting growth or efficiency, you are not going to achieve your goal unless someone, somewhere changes a behavior. So the job that any good manager has is to identify the right behavior to impact and then to discover ways to drive it in as efficiently as possible from an economic perspective.
If we can start with human behavior, then we can reverse the process described above and turn it into three sequential strategic choices:
What behavioral shifts could have the greatest impact on our economics, and who should we focus on?
How can we use data and advanced analytics to constantly monitor behavioral outcomes and course-correct as necessary?
What technologies exist that will most effectively help us drive desired behaviors, and how can we access them most cost-efficiently?
Instead of spending evermore time trying to stay abreast of new technological developments, we should instead just search selectively for the ones which will drive the most value from digital innovation.
Three Behavioral Domains. As you search for the right possible behavior to target, you should consider three environments for behavioral change: outcomes in your own operations, outcomes for downstream customers, and outcomes in markets. Those focused on your own operations are usually aimed at driving efficiency and reducing costs. Those focused on customers or end-markets are usually targeting topline growth.
At the Exponential Manufacturing conference, I gave a talk which laid out this logic and brought to life examples of each of these with three company's stories:
Outcomes in Your Own Operations. Nissan faced the challenge of an aging workforce by determining what it wanted its workers to

stop

doing. Highly repetitive tasks were having a detrimental effect on their plant employees, which, combined with the general deterioration of workers' fine motor skills, was causing shutdowns and cost overruns. The company deployed Universal Robots' "cobots" (collaborative robots) to perform simple tasks like loosening bolts, as well as more complex tasks like picking and installing components. This resulted in reduced cycle times and lighter workloads for the humans involved, lower use of relief workers, and ultimately significant cost savings.
Outcomes for Downstream Customers. Caterpillar wanted customers to consider renting machines for episodic use. While the company makes good money selling big yellow machines, its dealer network selling parts, attachments and service for those machines was also lucrative. And the best way to grow that stream of business is to drive up machine utilization. Recognizing that a rental market could help utilize idle equipment, in 2015 Caterpillar invested in a small startup in California – called Yard Club – which had a market-making app for machine rentals. Likely, in no small part because of the data flow which it put the company in the middle of, the move has been considered so successful that earlier this month Caterpillar announced that they had acquired Yard Club outright.
Outcomes in End Markets. United Technologies (UTC) knew that one way to ensure they were valued by their customers – commercial airlines – was to help them serve their customers better. UTC wanted to create satisfaction for a flying public that is increasingly disappointed by airline performance. So they created the OpsInsight™ app to provide real-time aircraft data to pilots through a tablet. By providing immediate access to live data, it has the potential to increase efficiency of airline crews, reduce surprises, and drive up on-time departures/arrivals – a nd in turn passenger satisfaction. On top of that, the app also creates the opportunity to improve fuel consumption and help eliminate paper-based processes, thereby driving both topline growth and cost reduction.
In these ways, human beings – and not technology alone – can be at the heart of digital transformation.
Terminator. Of course, none of this changes the fact that Ray Kurzweil is almost certainly right about me – and you – being a cyborg some time in the 2030s. After all, this is the guy who is famous for getting his far-fetched predictions right. As he relayed to us, he made about 150 predictions back in 1999 for what was going to change in the ensuing decade. He got 86% of them right. But when asked which ones he didn't get right, he explained that they were the ones where human behavior (e.g. adoption, regulation) threw a wrench in the works by being far less predictable than technological advances.
It's nice to know that we still matter. For now.