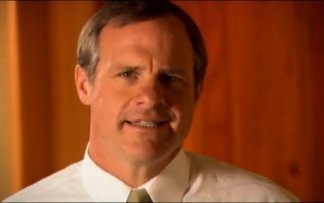 The Alabama gubernatorial race is heating up after Republican candidate Tim James released a controversial "We speak English" ad.
James vows that if he's elected, the Alabama state driver's license exam will be in English only, a cost-saving measure. He proclaims in the ad, "This is Alabama; we speak English. If you want to live here, learn it."
James says he believes "common sense" will win out over "political correctness."
WATCH the controversial ad here:
@
Popular in the Community