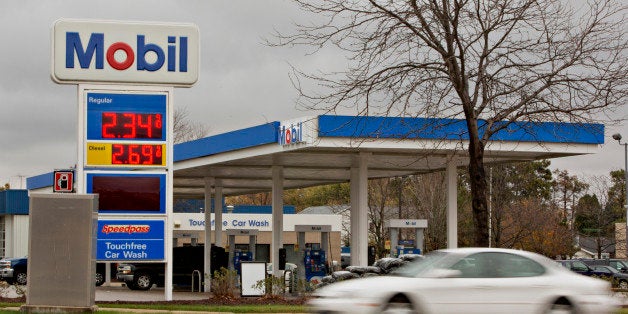 COP21 is over. Now, the world's leaders have to figure out how to both reduce their carbon emissions and make a smooth transition to renewable energies. If you live in the U.S., you're probably going to hear Republicans complain that this will be expensive, difficult and downright un-American. But wait, you say, hasn't the cost of solar power significantly declined over the past few years?
Indeed it has. How responsible of you for noticing. Deutsche Bank has forecast that solar-generated electricity will be as cheap or even cheaper than conventional electricity in 47 US states by 2016. And the U.S. solar industry is booming. In 2014, the sector grew 21.8 percent, or 10 times faster than job growth for the entire U.S. economy.
The counter-argument to this is that solar is unfairly benefiting from federal subsidies. Currently, the Solar Investment Tax Credit (ITC) offers a 30 percent tax credit for solar systems on residential and commercial properties. Yet that tax credit requires Congressional renewal by the end of 2016. Right now, uncertainty over the ITC (re: a Republican-controlled Congress) is making businesses antsy.
Without a renewal, the ITC's 30 percent tax credit will drop to 10 percent for commercial properties and zilch for residential projects. Maddy Yozwiak, U.S. Power and RECs analyst, has said that failure to renew the ITC will be "a disruption, not a death for the industry." Even so, that disruption will take years to recover from as the technology continues to improve in efficiency and affordability.
Solar Subsidies Make Up 0.1% of the Federal Budget
Earlier this year, Planet Experts spoke to Tea Party founder and green energy advocate Debbie Dooley at the Climate Reality Training Corps in Miami. Dooley is a proud conservative, but the anti-renewable rhetoric of conservative politicians makes her livid.
"Solar does have subsidies," she said. "But all of the energy forms have been subsidized. Coal received its first subsidy in 1932 and is still receiving massive subsidies. Nuclear is heavily subsidized. There's oil companies that are actually drilling and doing exploration on land owned by taxpayers and, in many cases, they don't have to pay any royalties whatsoever or pay a leasing on that.... You don't hear anybody talking about [fossil fuel] subsidies."
Spending on fossil fuel subsidies, not just in the U.S. but across the world, is enormous. Last year, the Overseas Development Institute and Oil Change International concluded that a conservative estimate of global fossil fuel subsidies totals $775 billion, with an additional $88 billion per year spent on exploring further fossil fuel deposits (the U.S. alone spent $5.1 billion in fossil fuel exploration in 2013). Global renewable subsidies, by comparison, amounted to $101 billion in 2013.
It's Time to Level the Playing Field
When Dooley meets with conservatives, she shows them the subsidy figures for various energies. That's where solar wins out. For example, said Dooley, in the first 15 years of nuclear, government research and development added up to about one percent of the federal budget. During the first 15 years of solar, those subsidies have not accounted for even one-tenth of one percent of the federal budget.
"Every conservative that I talk to that raises the question about solar subsidies - and I educate them about the massive subsidies that other energy forms have received and are still receiving - they say to me, all energy subsidies, both direct and indirect, need to end," said Dooley. "And if you end one then you need to end them all or you are allowing the government to pick winners and losers. And that's the way I address that."
Greg Wendt, a Senior Wealth Advisor at StakeHolders Capital and the founder of the Green Economy Think Tank, agrees. Stopping the investment of public tax dollars on fossil fuel subsidies is one of the first steps the U.S. needs to make in its green transition, he told Planet Experts.
When ExxonMobil is reporting $8.8 billion in quarterly profits, they can afford to take the hit.
Popular in the Community