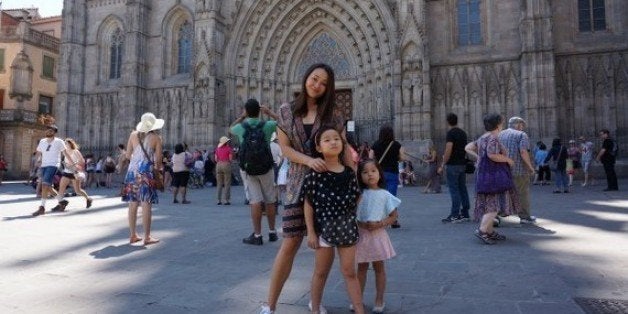 Do you dream of traveling with your kids to Europe during their summer vacations, but never take any action to make it a reality? You might think traveling to Europe during the summer would be too expensive, especially since summer is the peak season for travel in the region. But traveling with kids in Europe doesn't have to be expensive, and can be done on any budget.
Last summer, we spent over ten weeks with our kids in Europe, living comfortably, but frugally. We had no idea how much we would have to spend to navigate the continent and travel through some of the more popular cities in southern and western Europe. But with some planning and careful budgeting, we were able to travel all summer long through eight cities in six different countries.
What surprised us the most was how affordable travel in Europe can be done with kids. Traveling in Europe certainly isn't as cheap as travel in most parts of Asia and South America, but from our experience, travel in Europe is cheaper than travel in most of the United States, due to better and cheaper public transportation and the wide variety of housing options in the metropolitan cities.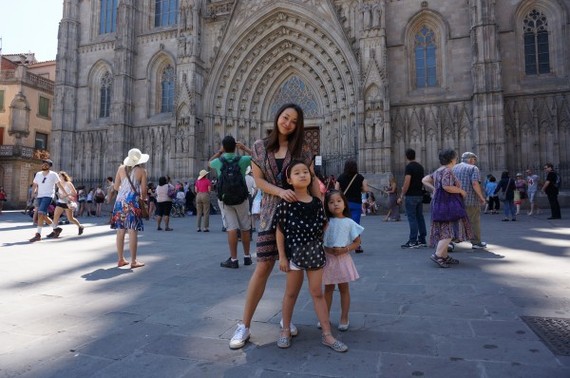 Perhaps the best way to help you overcome the obstacle of thinking that Europe is too expensive to travel with kids is too look at our actual expenses for our trip. I'm sharing all of our travel costs in Europe with you to give you a clearer picture of what your potential costs and spending could be. Ultimately, I want you to make your dream a reality by taking your kids to Europe, so you also can experience visiting places like the Sistine Chapel, Eiffel Tower, and the canals of Amsterdam with your kids.
Quick Facts

Duration: 75 days
Italy (Rome, Florence, Venice): 3 weeks
Spain (Barcelona): 5 weeks
France (Paris), Belgium (Brussels), Germany (Cologne), Netherlands (Amsterdam): 3 weeks
We weren't able to track all of our expenses for transportation, but here's a good sample set to give you an idea of typical costs.
$3,500 for 4 roundtrip flights between from Hangzhou, China to Rome, Italy and Amsterdam-Hong Kong-Hangzhou on Cathay Pacific.
$420 for four one-way flights from Venice to Barcelona on Vueling Airlines.
$48 for train ride from Rome to Florence for 3 (one lap child)
$81 for train ride from Forence to Venice for 3 (one lap child)
$224 for six-hour train ride for from Barcelona to Paris for 3 (one lap child)
$1 per bus ride in Florence
$1 per subway/bus ride in Barcelona
Total: $5,000
Tips for Reducing Transportation Expenses:
Book train tickets early, up to 3 months in advance, and second class seats. Kids under 4 don't need to buy a ticket, if they don't take a seat.
Public transportation is easy in Europe. Take the bus or the subway for longer distances. Walk for short distances.
Book flights early (3-4 months in advance), especially for summer flights. Cathay's prices for children were 75% of regular fare, and offered a free stopover in Hong Kong.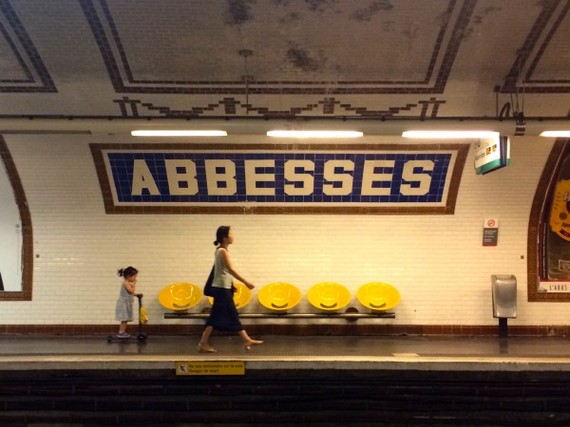 ACCOMMODATIONS EXPENSES:
7 nights in Rome one-bedroom apartment, $483 =$69/night
7 nights in Florence two-bedroom apartment, $471 = $67/night
3 nights in Mira (near Venice) two-bedroom apartment, $238 =$79/night
33 nights in Barcelona two-bedroom apartment, $2,168 = $66/night
9 nights in Paris studio, $566 = $63/night
7 nights for Brussels one-bedroom apartment, $507 = $72/night
4 nights in Cologne one-bedroom apartment, $384 = $96/night
3 nights in Amsterdam one-bedroom apartment, $350 = $117/night
Total: $5,167 for 73 nights = $71 average per night
Tips for Reducing Accommodations Costs:
Use Airbnbs instead of hotels, look for clean and comfortable apartments with convenient locations.
Book accommodations early, ask hosts questions and see how responsive they are.
Know your budget for your destination, stay for at least 7 days to get weekly discounts.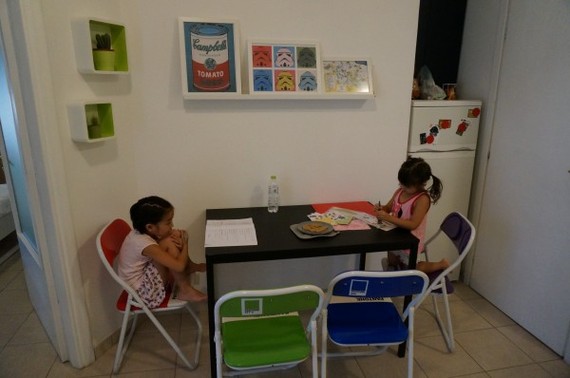 FOOD EXPENSES: $3,500 for 75 days = $47 per day

Tips for Reducing Food Expenses:
Shop at supermarkets. Fruits and vegetables were very cheap in Italy and Spain.
Eat out less by cooking breakfast and dinners.
If eating out, go out for lunch when prices are cheaper.
Eat at buffets. Example: $10 Japanese buffet in Florence, which was surprisingly very good.
Drink beer and wine at home rather than at bars and restaurants.
Bring sandwiches and snacks for long train rides or airplane flights.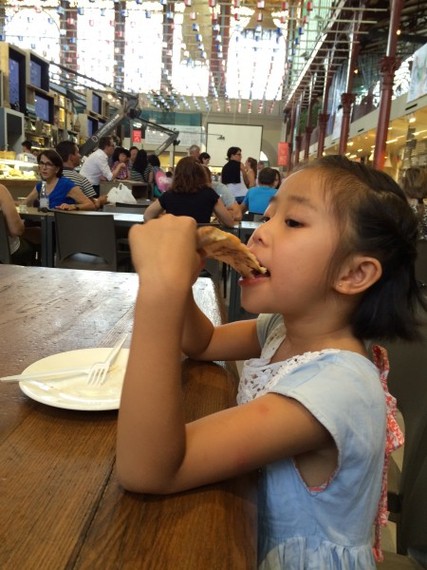 SHOPPING EXPENSES: $1,500 for 75 days = $20 per day

Tips for Reducing Shopping Expenses:
Summer is the time for Europe's liquidation sales. A couple of our favorite stores in all of Europe were Zara and H&M for any clothes that we needed.
Buy only what you need and can fit in your suitcase. You'll realize you don't need much to survive while traveling.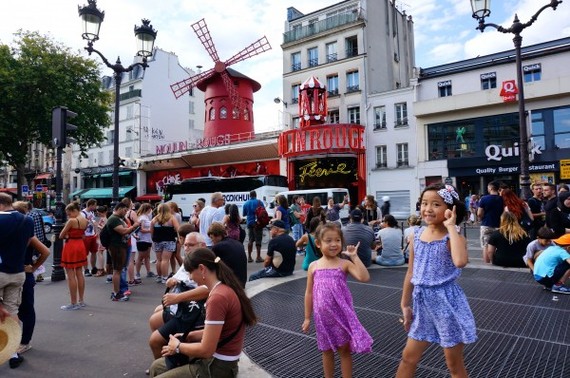 SCHOOLING EXPENSES: $800 total for 4 weeks of school for 2 kids (8 hours per day)

Tips for Reducing Schooling Expenses:
Find a school that is within walking distance and that has the hours and programs which work for your family. We found the right mix with BCN Kinder in Barcelona. Our girls were in a small class together in a trilingual environment (English, Spanish, and German), and went on many field trips around the Barcelona area.
Go with the kids to the prospective schools. The teachers and principals want to meet the kids before they actually allow them to enroll in the school to make sure it's a good fit for both the school and the kids.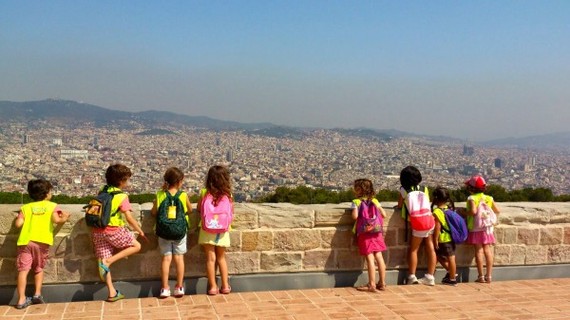 EXPENSES SUMMARY:
Transportation: $5,000
Accommodations: $5,200
Food and Shopping: $3,500
Shopping: $1,500
Schooling: $800
Grand Total: $16,000
In total we spent $16,000 over 75 days of travel in Europe. That averages out to $213 per day or $53 per person, per day. This total spend was inclusive of all our transportation costs (international flights, trains, subways, buses, etc.), all our accommodations, food and shopping expenses, and even four weeks of summer school for our girls in Barcelona. $213 per day is a spending budget of $6,390 per month, roughly the equivalent of our normal monthly expenses to live in the Bay Area.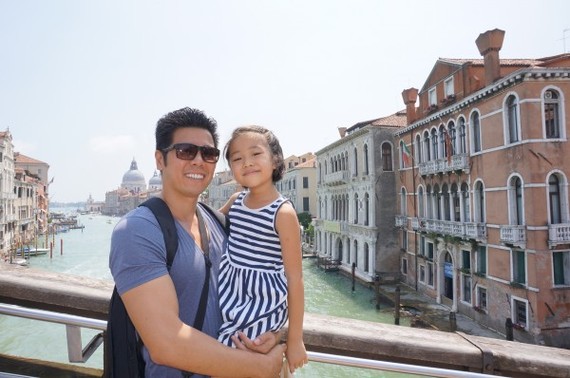 Still not convinced you can do this with your family on a similar budget?
Here are some other things you can do to save money while traveling:
Offset costs at home by renting your house or apartment on Airbnb or Craigslist while away. It's really easy. We've done it on two occasions for four and ten months.
Don't spend money on kids' summer school or other normal activities at home. We paid $800 for summer school in Barcelona. For a comparable program in the Bay Area, we would have paid over $2,000, thus an overall savings of $1,200.
Work while traveling. Do whatever you do, and do it remotely. If you're on US hours, sightsee during the day and get online at night when your US counterparts are working.
Travel slowly and stay at least one week in each place. Jumping around city to city every two or three days is the formula for spending lots of money in a short amount of time. By staying at least a week or two in each place, you can rent an Airbnb with more space and a kitchen, so your family can cook most of your meals. Not only do you save more money by slowing down, you actually get to enjoy and experience more wherever you are.
Whatever budget you're working with, you should be able to take your kids to Europe and enjoy everything the continent has to offer. Start saving your money, budgeting for your trip, and planning your itinerary because a summer with the kids in Europe can be your dream come true.
_____________

Originally appeared on LiveFamilyTravel.com. Images courtesy of author.
Cliff Hsia is a father who is determined to live a better than normal life by traveling the world, slowly and purposefully, with his wife and two young daughters. He writes about travel, family, love, happiness, faith, and everything else that life throws at him.