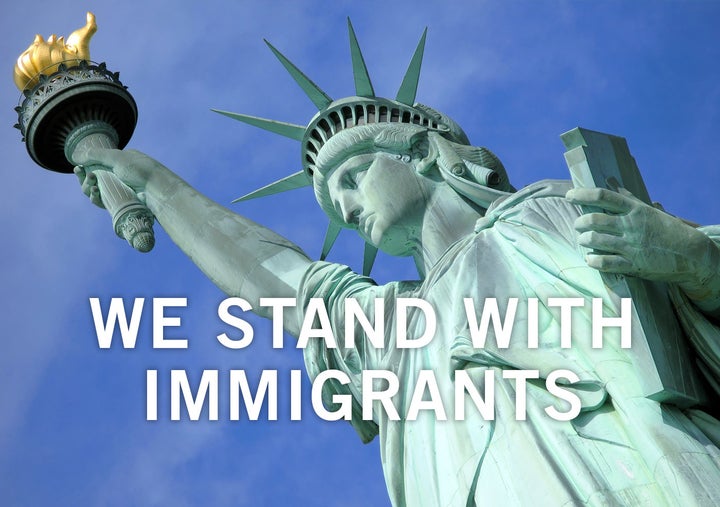 Over the last 24 hours, we've all heard reports that officers from Immigration and Customs Enforcement (ICE) arrested an undocumented woman in El Paso, Texas, who had just received a protective order against her abusive partner. According to reports, ICE officers followed the woman into the hallway after her hearing, and appear to have been acting on a tip from her abusive partner as to her whereabouts.
This arrest sets a dangerous precedent and creates a chilling effect for all immigrant survivors of domestic violence and sexual assault, further marginalizing them as they consider turning to law enforcement or the courts for help. Furthermore, it undermines protections in the Violence Against Women Act (VAWA) that protect the confidentiality of immigrant victims and prevent ICE from engaging in enforcement activities in sensitive locations, such as a courthouse where a victim is seeking an order of protection.
Through our work at the National Domestic Violence Hotline (The Hotline), we know that perpetrators of domestic violence use a wide range of abusive behaviors to control their partners and prevent them from seeking help. In the case of immigrant and undocumented survivors, abusive partners often leverage the victim's immigration status to control their behavior and create a great deal of fear by threatening to report them to ICE, have them deported or, in many instances, separate them from their children. Under those circumstances, it is understandable that a woman would endure the most extreme instances of abuse to remain with her children.
Every day, The Hotline hears from women and men for whom the fear of deportation and the fear of being separated from their children is very real. Last year alone, our advocates answered more than 7,000 calls, chats and text messages from victims and survivors of domestic violence facing issues related to immigration. And, what keeps me up at night is that there is a person with a story behind every call, chat and text message that we receive. There is the immigrant woman whose abusive partner threatens to kidnap her son; the immigrant man whose wife takes his money and threatens to have him deported; and the concerned woman who feels like she can't help her sister in an abusive relation because her immigration status is not yet valid.
For these people and countless others, we have to take a stand to ensure that what happened in El Paso doesn't happen again. Our elected officials need to know that we will hold them responsible for ensuring that all victims and survivors of domestic violence, regardless of their immigration status, feel safe coming forward when seeking help. At The Hotline, we envision a world where all relationships are positive, healthy and free from violence. And, that can only happen when we recognize every human being has the right to live a life free of abuse.
Related
Popular in the Community