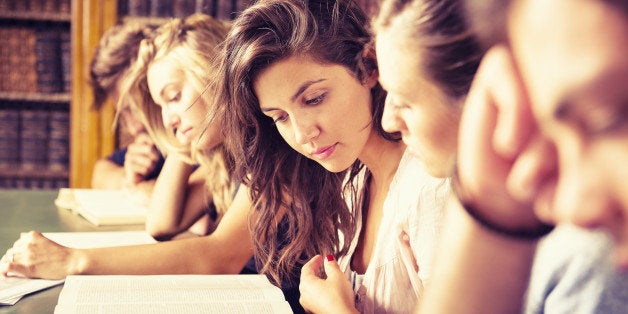 In 1946, the Carlow University board of trustees announced that Carlow University would become a co-educational university. It was recently announced that Chatham University would also become co-educational next fall. If my count is accurate, we now have 44 women's colleges. An important educational option is gradually becoming extinct.
I am convinced that educators should work aggressively to save women's colleges because they offer a significantly different learning experience that is valuable to many women. There is a different learning environment in the classroom. Women speak up and speak out with more confidence. They are more willing to reveal who they are and what they think. They develop their passions and a voice to articulate them.
I have been interested recently in a new book entitled the Confidence Code by Kay and Shipman with research on the vast difference in the confidence level of men and women and the effect that has on graduate study and careers. Confidence grows in the classrooms of women's colleges.
Then the next question that can legitimately be asked is why are women's colleges becoming coeducation in these alarming numbers? To answer this I would like to recommend some research commissioned by the Women's College Coalition (WCC). The resulting report was entitled the The Truth about Women's Colleges: 2006-2012 and is linked to the WCC website.
The researchers, basing their conclusions on the post-secondary education data system, or IPEDS data that colleges submit annually to the Department of Education, assert that this loss is based on poor positioning of women's colleges and a failure to articulate the value of women's colleges clearly and frequently. (Perhaps you can see my motivation to write this message.) To demonstrate this, the researchers compare the then 46 women's colleges with 739 similar co-ed colleges.
A truth about women's colleges is that more women are enrolling in colleges than ever before, but the enrollment of women at co-ed colleges has increased at a greater rate than the enrollment at women's colleges. We all know this. This accounts for a 6% increase in women attending coeducation colleges since 2004. Women's colleges are down about 3% since 2004. It is clear that college-going women do not understand the advantages of a women's college until they are guided to consider one seriously and even visit the campus.
Good news from the research is that a greater number of women of color, esp. Asiatic and Hispanic, enroll at women's colleges. Also, students at women's colleges complete their degrees at a slightly faster rate (59% compared to 56%).
We need to take another look. We need not moan and shake our heads when we think of the future of women's colleges. We do need to get to work.
It is undeniable that there is a dearth of women in top leadership positions. The absence of women in leadership disadvantages over half the workforce (Women make up over half the workforce and they control 80% of consumer spending.) The U.S., once a leader in gender equity, has fallen from 6th of having the largest female labor force in 1990 to 17th. A 2013 study noted that women held only 17% percent of corporate board seats in 2012, with no real improvement for eight years. A now famous quote says women have made no progress after years of no progress.
How can we remedy this inequity? Leadership can be taught and learned, and my observations are that women make the greatest progress in leadership development in women's colleges.
And so we are back to women's colleges as an important part of the solution. I will cite one more research report commissioned by the Women's College Coalition. This one was conducted by Hardwick-Day, and it was a survey of alumnae from women's colleges and co-ed colleges from 1970-1997.
Looking at this data, which is more a satisfaction measure, we find that women's colleges rank higher than co-educational colleges in creating leaders, communicators, and persuaders -- through such activities as more in-class presentations, more participation in student government, and other leadership roles. Women's colleges earn higher effectiveness ratings than all other colleges in helping their students learn to be a leader, to have the authority to make a decision, and to be involved in the community.
We need to share this information. Our beleaguered society must have more women leaders at the table when decisions are made. Our women's colleges can contribute to this solution by educating women leaders.
Related
Popular in the Community