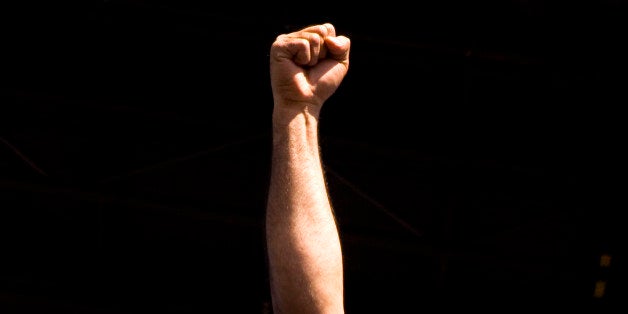 Below are excerpts from a piece that five of the 58 young Chibok women who escaped Boko Haram on April 14, 2014 wrote when I asked them to say what education means to them. Twenty one of them are studying at the American University of Nigeria through scholarships provided to them by the school and generous donations made by individuals around the world. Others may contribute here so that these students and other young women who escaped Boko Haram may attend American University of Nigeria and other schools of their choice.
The day our school was attacked, we were very sad and scared. We lost hope in ever being able to fulfill our dreams. It is very difficult for us to discuss. It is hard to explain what it is like to be taken captive as we were and as many of our friends still are. We feel sad even with the advantages we now have because so many from our hometown do not have these advantages. We are determined to use this good education we are getting and then go home and improve Chibok.
When the insurgency struck, I was devastated, but little did I know it was going to be a blessing in disguise. I want more now. I have great plans for myself, my family, Chibok town, and my country and I will not give up on those dreams. (Mary*, 17)
Education is the only road forward for Nigeria. Nothing else is possible until that happens. At the American University of Nigeria (AUN) -- where we are receiving a real education -- we can perceive the bright and excellent future we have ahead of us. It was not always that way. (Blessing, 17)

It has been a horrible journey yet we believe that coming to AUN is for a purpose, which is to be an instrument of positive change in our hometown, where many have been victimized because of the insurgency in our country. My parents are farmers and their major source of income is based on what we harvest and sell on our farmland, yet Boko Haram chases people from the fields. (Sarah, 19) We also have very high illiteracy in northeast Nigeria: 77 percent. Our village, Chibok needs children to have quality education. I know and see these problems now because I have come to understand and taste quality education. I want this for my town and I am determined to work hard to help provide it. Through education, we have the opportunity to change our country from the inside. That is what we will do. (Blessing)

The roads in our village are terrible and this results in frequent accidents. (Blessing) We have extremely few wells that provide access to clean water. (Sarah) The farmers in our village still use old instruments for farming and are hardly even aware of new farming methods to which we have now been exposed. We hope to someday help provide and educate them on modern farming methods. This way, they can sweat less and produce more. (Sarah)
I forgive Boko Haram for what they have done and I pray God forgives them too. (Blessing) The attack taught us that life is short and that anything can happen at any given moment. It has inspired the fear of God in me and I intend to do the very best with my life. (Dudu, 18) We forgive Boko Haram because they don't know what they are doing. (Mary, 17)
The situation has made us more determined to focus on our studies, because only through educating those that Boko Haram recruits will there ever be a change. We intend to work harder - now more than ever. (Sarah)
We have not been broken by the attack. We see ourselves as the people who have been chosen to make positive future changes not just in Chibok, but in our country and the world. (Sarah)
Yet, we still feel sad because so many kids are not as fortunate as we are. Despite this heaviness in our hearts, I determined to someday set up a foundation for affected widows in Chibok. I also intend to start the first Chibok Scholarship Fund for children who have lost their parents in order that they do not lose out on an education. I want to be part of those who would restore their hope, just as AUN has helped restore ours. It is only through education that young people will see a hope for a brighter future. (Dudu) Education gives me the wings to fly, the power to fight and the voice to speak. (Blessing)
Mary, Mary, Dudu, Blessing and Sarah have chosen to use their middle names to protect their identities and their families.