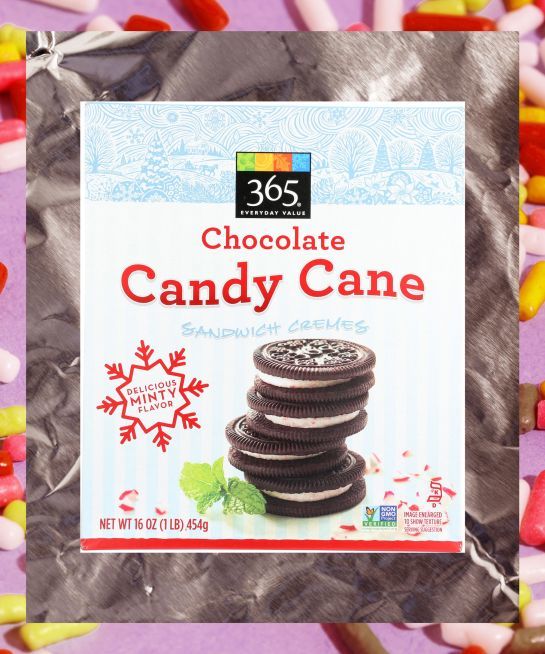 Whole Foods is quick on its way to becoming one of our must-hit holiday food destinations. The grocery chain recently announced lowered prices on a number of holiday essentials, but the real reason we want to make sure to hit up the store this time of year? Limited-edition holiday snacks, of course. And that means peppermint, gingerbread and chocolate as far as the eye can see.
To wade through the plethora of winter offerings, we taste tested them all. Then tasted again, and again, because we wanted to be 100 percent accurate when we ranked them.
Ahead, our very scientific list of the best of Whole Food's holiday offerings. Someone had to do it.
1. Dark Chocolate Peppermint Sandwich Cremes
But really, was it ever a contest? Could there ever be anything better than a chocolate sandwich cookie smothered in generous amounts of chocolate and topped with crushed peppermint? It was the one our tasters kept coming back for (and curious coworkers walking by were pushed to try.) Dark chocolate-covered peppermint cookie sandwiches, we bow to you, the first-place winner in a battle royale of holiday snacks.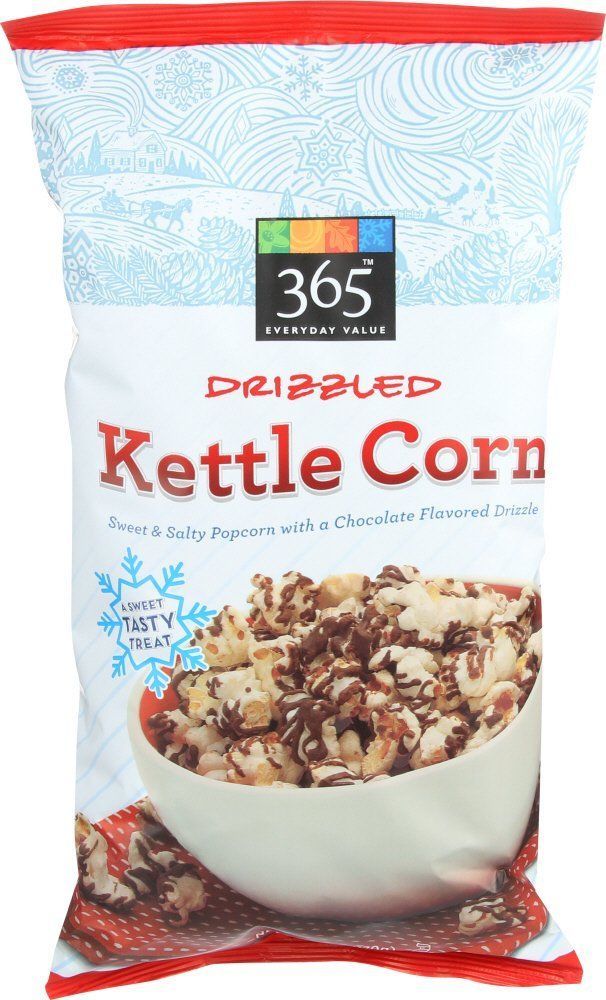 What is holiday-themed about this? We guess technically nothing, except for the fact that popcorn is, for whatever reason, something people love giving to other people (preferably in giant tins). And most of those popcorns are pretty boring. This popcorn is not. It is, like the third place winner, salty and sweet and chocolate-y. It's also so good we can imagine eating an entire bag and thinking its lunch. (Kettle corn should probably not be our lunch. But if it is, go with this bag.)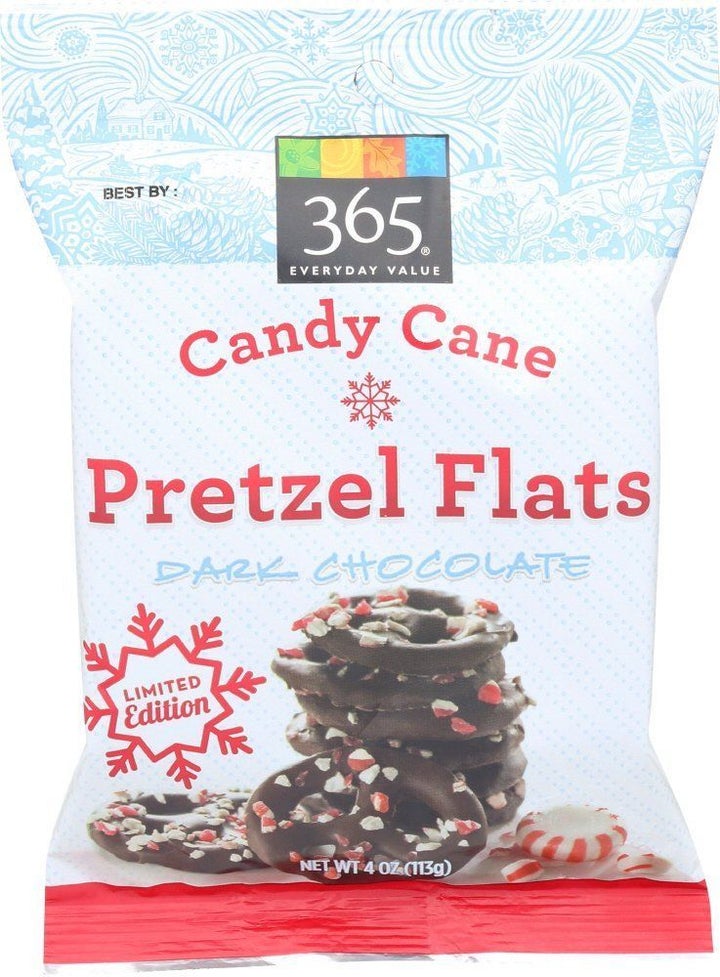 3. Dark Chocolate Candy Cane Pretzel Flats
Here, the salty/sweet balance is perfect, with just enough mint. What more could you want from a holiday-themed pretzel? Answer: Nothing.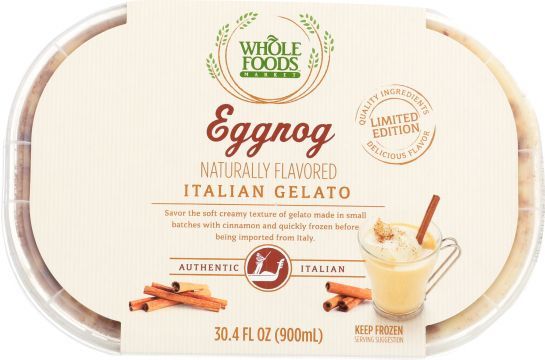 When we think of eggnog, we think of a warming, frothy texture and flavor that translates well into a creamy frozen treat. While none of our tasters are huge eggnog fans normally, this was a huge hit. One person simply said, "I wish I could melt this and pour it all over my regular desserts like a crème anglaise."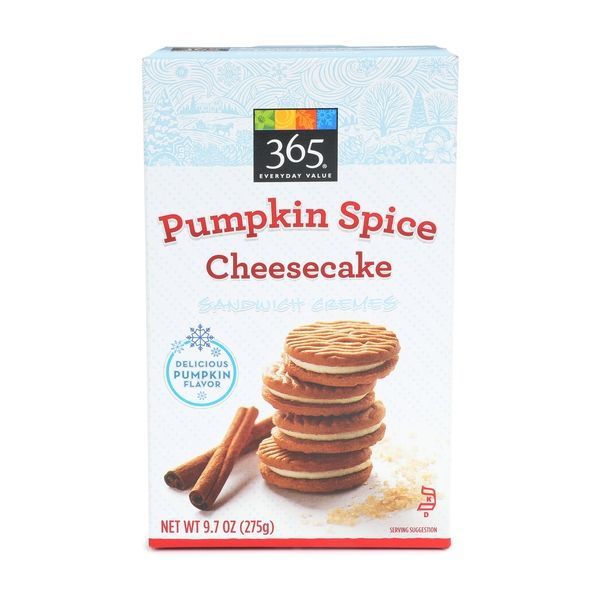 5. Pumpkin Spice Cheesecake
Can a not-chocolate cookie sandwich ever compete with a chocolate cookie sandwich? When it's this creamy and cinnamon-y it can.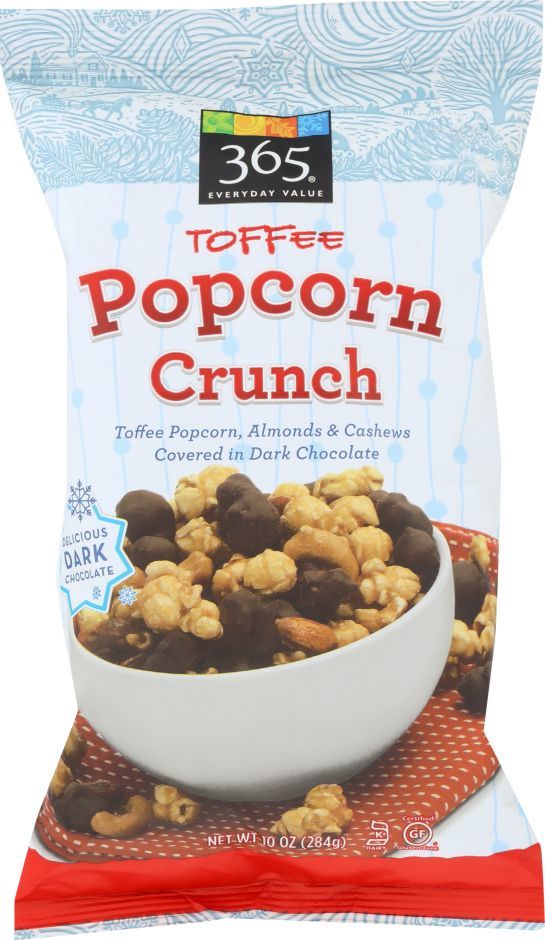 Another way to make popcorn even better? Cover it in dark chocolate. The regular caramel pieces are perfectly crunchy without being cloying, and the chocolate-covered pieces are enrobed in a generous amount of coating that make them almost like a candy bar.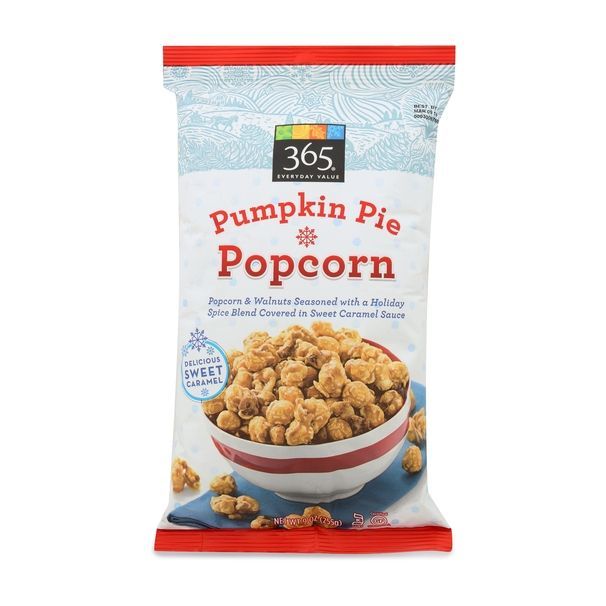 Can popcorn ever really taste like pumpkin pie? It's a hard bar to set, but the popcorn managed to both taste like caramel corn and the warming, homey feeling of pie spice without either overwhelming the other. A rare pumpkin pie mash-up that somehow makes sense.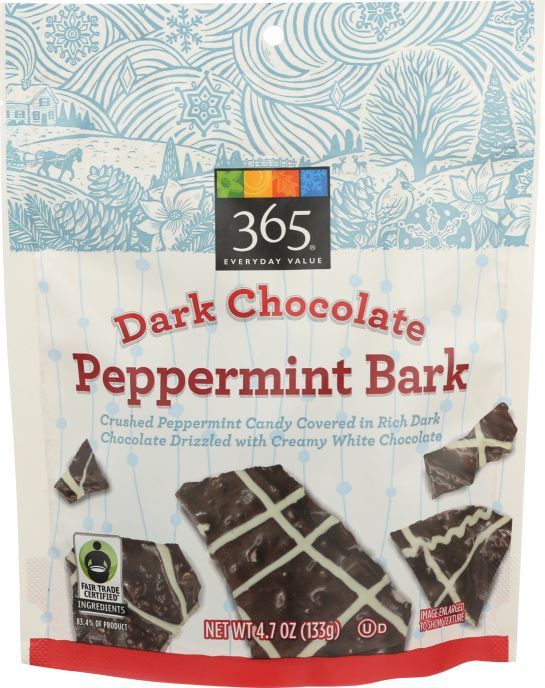 8. Dark Chocolate Peppermint Bark
A solid peppermint bark addition to another holiday dessert category we feel very passionately about.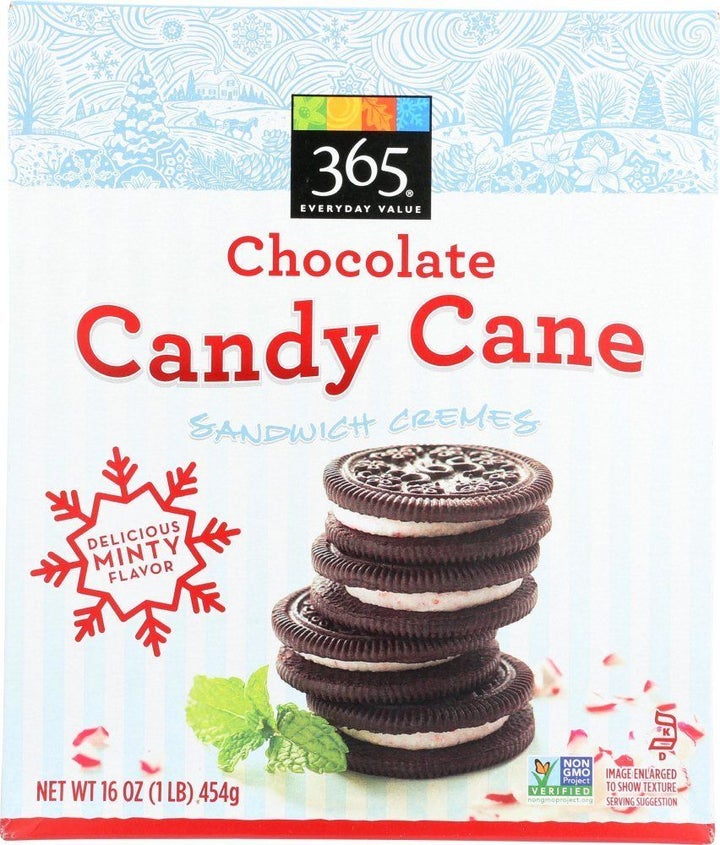 9. Chocolate Candy Cane Sandwich Cremes
Adding mint to a sandwich cookie is always a good move in our book, but there were a lot of other delicious peppermint options, which is why it comes in the middle of the pack.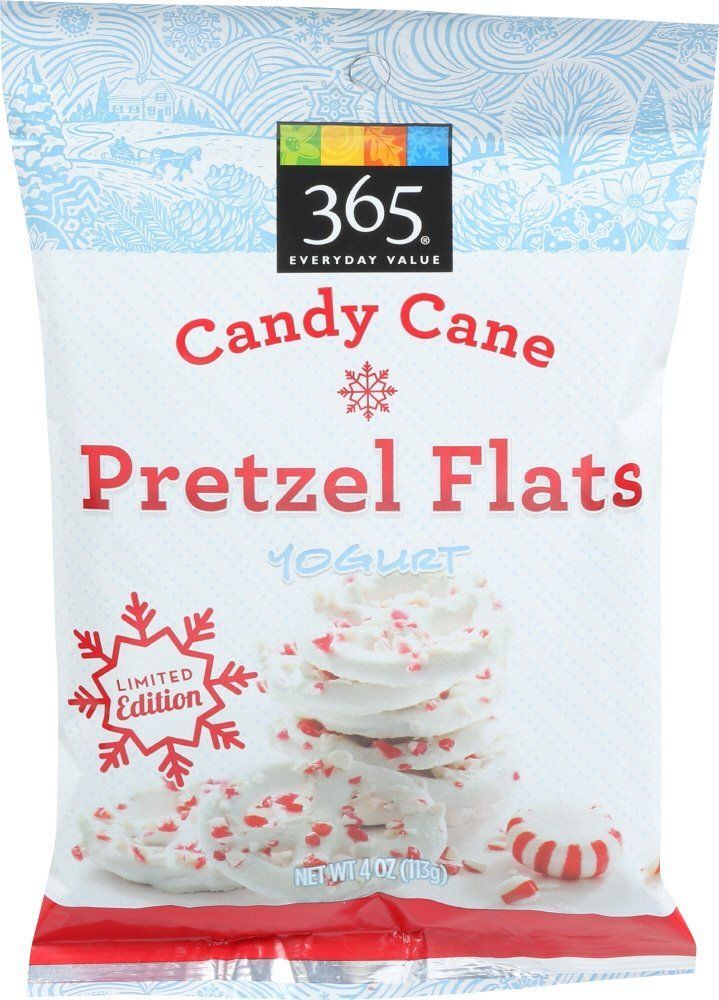 10. Candy Cane Pretzel Flats
Good, but their chocolate-coated counterpart was always going to outrank them.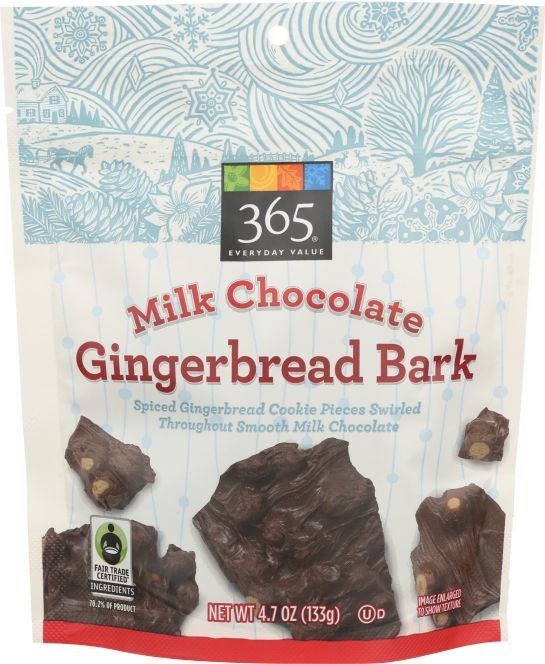 11. Milk Chocolate Gingerbread Bark
While we enjoyed the chocolate and the texture of this bark, the bits of gingerbread are overwhelmed by the chocolate. We'd certainly have no problem snacking on a bag, but it's not the most holiday-feeling snack of the bunch.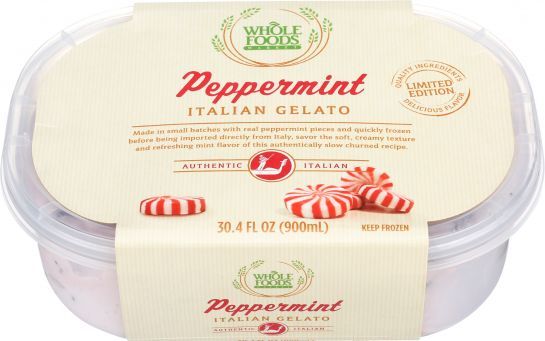 12. Peppermint Italian Gelato
We are peppermint ice cream aficionados, so the stakes were extremely high. The best bites included the chocolate drizzle on top, but, unfortunately, there wasn't enough chocolate throughout the gelato for this to rank higher for us.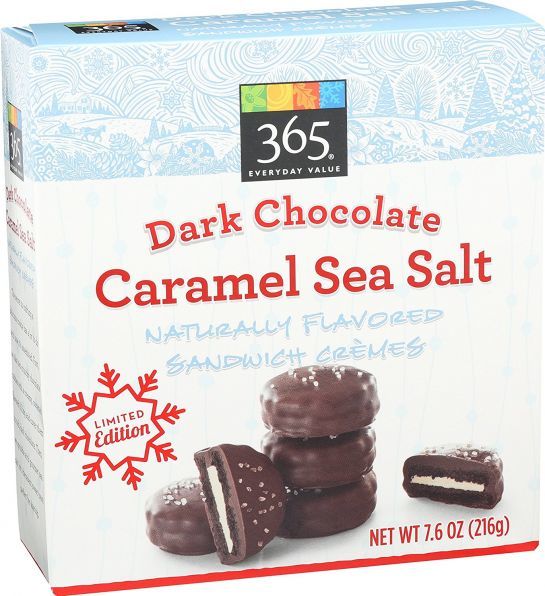 13. Dark Chocolate Caramel Sea Salt Sandwich Cremes
We'll keep it simple: very salty, not very caramel-y, and easy to skip when there's a peppermint version.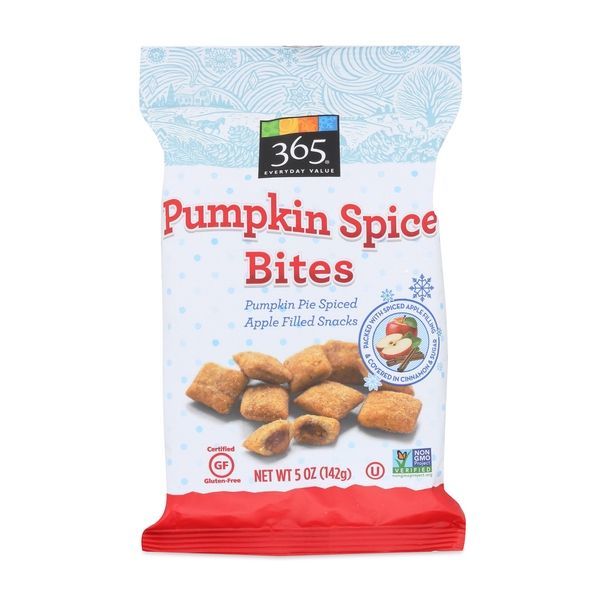 It was going to be an uphill battle for pumpkin spice flavors coming off of Halloween and heading into the peppermint-soaked December holiday season, but pie spice fatigue aside we had a few questions: What is a Pumpkin Spice Bite? Is it cereal? Is it a snack? Is for dessert? A bit too savory, its not something you'd want to eat for dessert. But it's not really a savory snack, either.