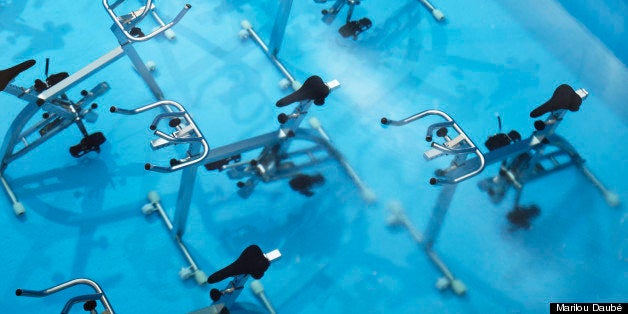 What We Tried: Aquacycling
Where: AQUA, the first aquacycling studio in the U.S., in New York City.
What We Did: Think SoulCycle -- in a pool. Same heart-pumping sprints, heavy-resistance climbs and arm-focused interludes, but this time with your bike at the bottom of a pool.
For How Long: Classes are 45 minutes.
How'd It Feel: Funny! I was sweating and breathing hard like I would be in my regular spinning class, and then all of a sudden the waves from our quick pedal cadence would splash me in the face. Refreshing! I was concerned about the footwear, but the jelly-like shoes fit comfortably into the pedal cages without putting too much pressure on my soles or arches. Unlike with spinning on land, aquacycling calls for a lot of hovering just above the seat for extra resistance and ab work, making the water about waist-high. My quads tired quickly, but I found the smoother I made my leg circles the easier it was to continue. I am typically not a fan of crunches and push-ups on a stationary bike, but since I love to swim and those were the moments when I was most submerged in the pool, I relished them. I left sweaty and tired, but also a little confused.
What It Helps With: Cardio and endurance, without a doubt, and also strength thanks to the resistance provided by the water. Developed by a physical therapist to help rehab injured athletes, it's also easy on the joints.
What Fitness Level Is Required: Low-impact doesn't mean low-intensity! While it is certainly a challenging class, anyone willing to put in a good effort should be able to give this a go.
Would We Go Back: Probably not. While I understand the low-impact benefits and surely appreciated the beautiful facility, I'd rather swim or spin -- separately. But there is a first time for everything!
For pictures of AQUA, check out the slideshow below: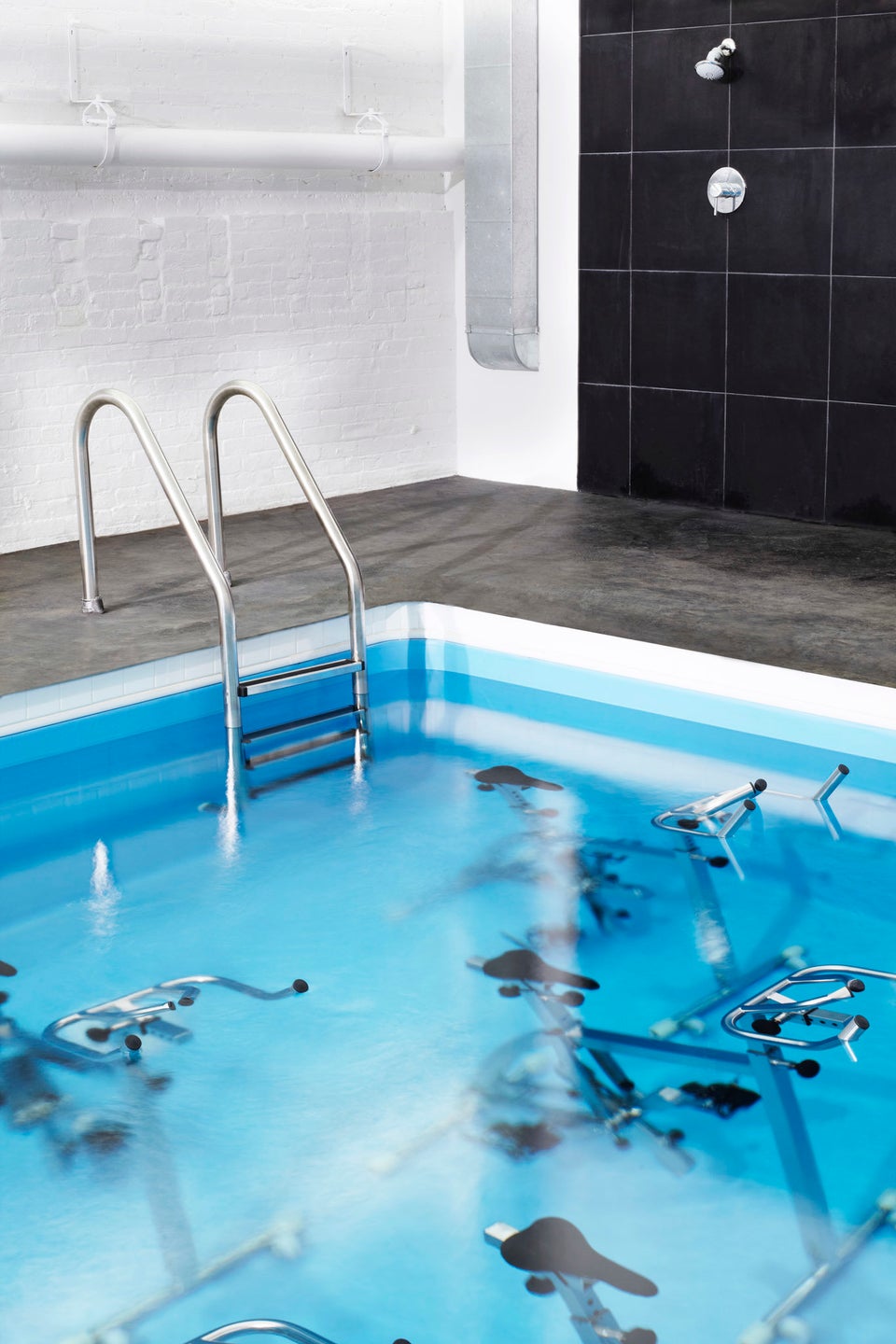 AQUA
Related