Where: This was a private demo in New York City. Fitwall is currently located in La Jolla and Solana Beach, California and in Cheyenne, Wyoming. Other branches in California, Colorado and New York are scheduled to open this year or next.
What We Did: Fitwall is essentially a tricked-out version of a classic high-intensity circuit workout. Director of Training Clifton Harski led me through a series of wall-based pull-ups, kicks and squats, interspersed with other squats, planks, rows and thrusts on the ground, many of which were weighted with the resistance bungees attached to the Fitwall.
Some of the moves, like pull-ups and planks, were familiar. Others, not so much. Case in point:
For How Long: Classes run for 40 minutes.
How'd It Feel: Despite the medieval torture device appearance (Harski says people have mistaken it for an empty clothing rack, too), it wasn't as bad as you might think! The heart rate monitor Harski had me strap on before we started showed I was certainly working hard. But thanks to the ability to scale and modify each move, even the pull-ups felt manageable. (I can't be the only one who feels the occasional strength-training-elicited "But this is impossible!" dread!)
Yes, it's a little tough on the hands -- but in a way that's reminiscent of making it all the way across the monkey bars in second grade. If you're at all competitive, you'll recognize that as a good hurt.
What It Helps With: Muscle strength without a doubt, plus a hearty dose of cardio and a dash of balance. You'll even work your flexibility a bit, thanks to some wall-based stretching worked into the routine.
What Fitness Level Is Required: Luckily, just about every move is modifiable for your fitness level. On the wall, hands can move up a rung to make a movement easier (or down a rung if you're a beast), and you can also stand closer or farther away from the wall when you're using the resistance bands. And movements that are time-based, like the cardio-heavy explosive bursts Harski called "sprints," can be completed on an "as long as you can" basis.
That said, you'll be happiest on a Fitwall if you've got a solid bases of strength and mobility to begin with.
What It Costs: Newbies can nab two weeks of unlimited training for $60. Otherwise, a drop-in session is $35, and you can buy bundles of classes or purchase unlimited passes (the more popular option, according to Fitwall's website).
Would We Do It Again: At times, I wondered why I was doing squats on a jungle gym of a wall, but I couldn't let my thoughts drift there for too long without being whisked into the next exercise. I imagine the wonder would decrease slightly as a seasoned Fitwaller; certainly some of its appeal is also its newfangled-ness. Of course, any workout could become stale overtime, and I really did have fun on the Fitwall. I'd like to try it in a class setting at least once, to see just how fun (read: competitive) the group atmosphere can get.
For photos of Fitwall, check out the slideshow below: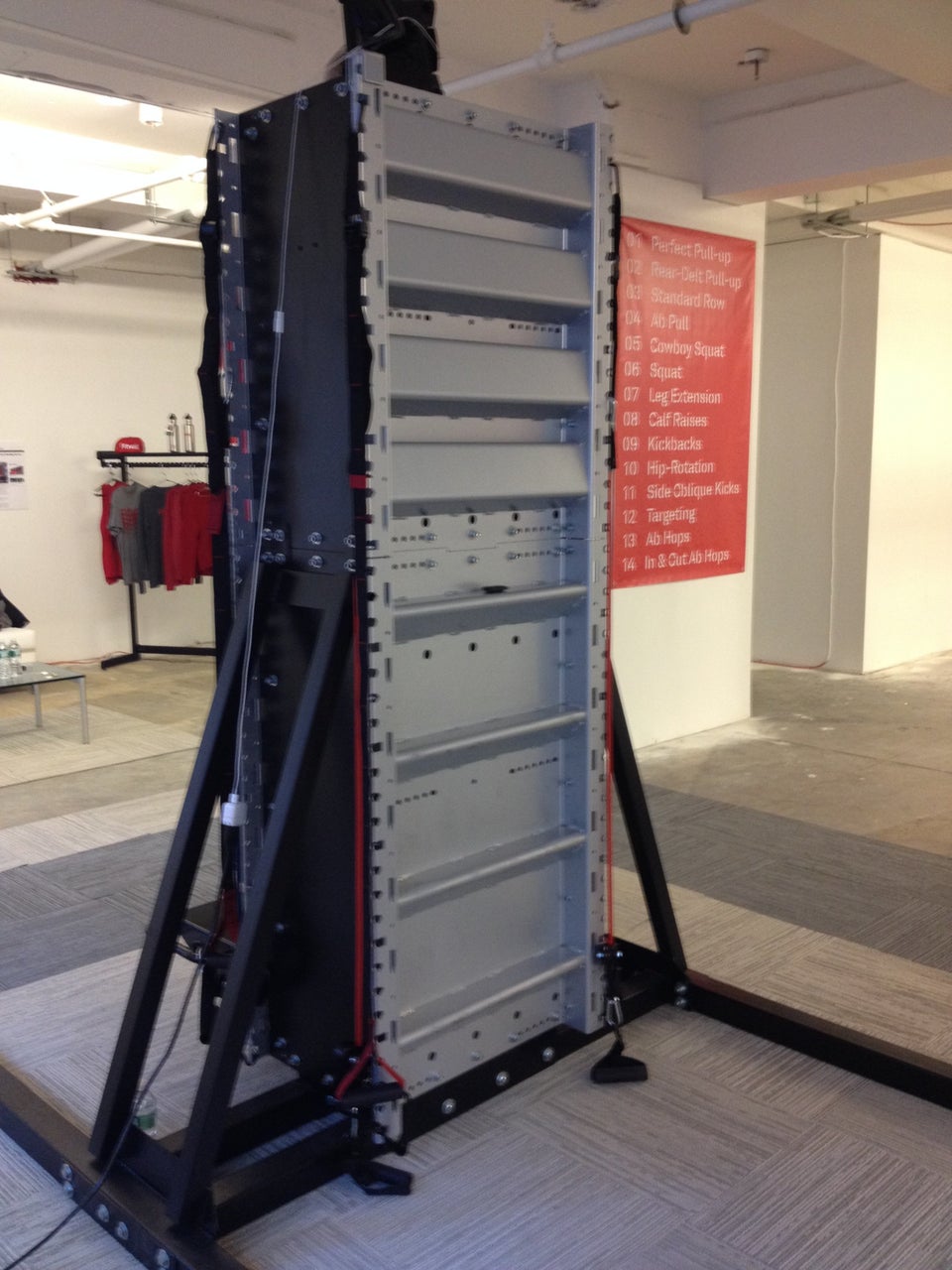 Fitwall
Related