Where: At Mile High Run Club's headquarters in the NoHo area of New York City.
What We Did: I was expecting to spend the entire class running on a treadmill, maybe taking it up a level every 10 minutes or so, but the class was incredibly diverse. The instructors at MHRC are called coaches, and mine was Andia Winslow, who is also a professional golfer and master certified fitness professional/sports performance coach. She led us through MHRC's "Dash 28" class, which started with a light warmup. Once we got on the treadmills, Andia assured us that we could take the class at any pace we wanted. We spent half an hour sprinting, running on inclines and recovering every few minutes to upbeat music under dim lights. The last 10 minutes of class were spent on strength and stability through pushups and kettlebell exercises.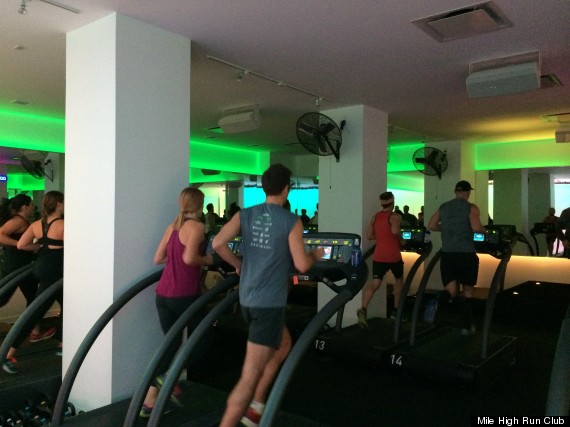 For How Long: Dash 28 is a 45-minute class, but MHRC also offers an hour-long class called The Distance that incorporates 50 minutes of running and sounds a lot more intense.
How'd It Feel: To be honest, I was pretty intimidated by the concept of MHRC. I've never been a Barry's Boot Camp girl, so I wasn't sure how much I would love a group treadmill workout. But everyone at the studio was so friendly, and Andia encouraged us to go at our own pace throughout class. At no point during class did "I'm not going to live through this" run through my head -- and trust me, that's happened in workout classes before! I left feeling energized and like I'd had a great workout.
What It Helps With: Taking this class regularly would definitely build strength and endurance. A lot of people in class were training for upcoming races, whether they were 5Ks or longer races, and I can see why -- the intervals, hill work and focus on technique are great training for races. I can also see why a group treadmill workout is preferable to outdoor training in January!
What Fitness Level Is Required: Any! I had actually injured my ankle a few weeks before taking class, and I told the coaches at the front desk about it. They told me "walk as much I wanted." People were indeed walking throughout class, some were jogging and others sprinted. It was a good mix.
Would We Do It Again: The price is a little steep, but probably. As a runner, I find treadmills to be pretty boring, but this class was so much fun. Especially when the alternative is running the freezing cold.
For more photos of Mile High Run Club, check out the slideshow below: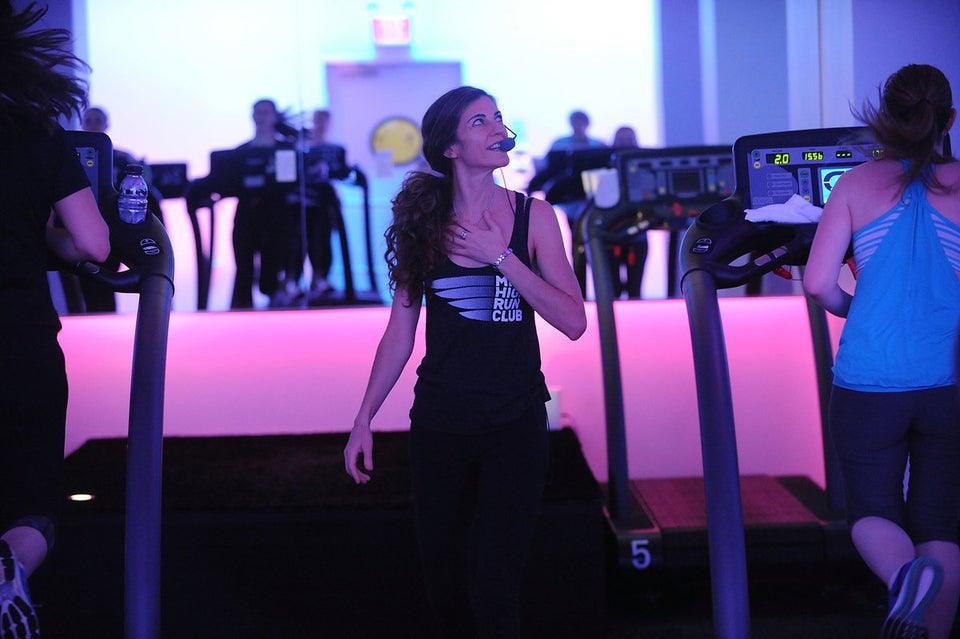 We Tried It: Mile High Run Club
Related