The newest Instagrammable drink from Starbucks is released on May 31 but we got a sneak peek

The Pink Ombré Drink, made with pink drink (a strawberry açai beverage made with coconut milk from Starbucks' Refreshers line) and topped with a splash of passion fruit tea, fades from pink to white in a pleasing color gradient that has already garnered plenty of social media buzz.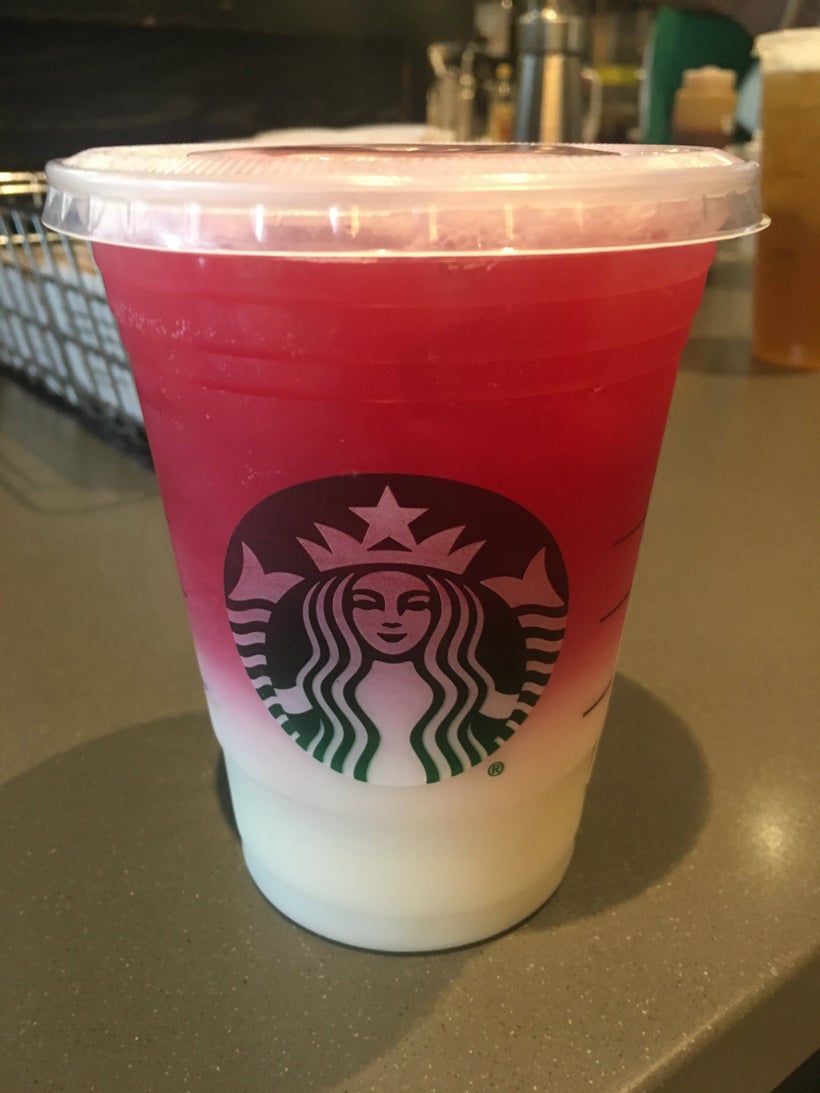 Although the Ombré Pink Drink is not officially on the Starbucks summer menu until May 31, The Daily Meal staff got a sneak peek at the drink and here are our first impressions:
"This is ultra-sweet and overpowering… It tastes a bit better and kinda watered down when you blend it."
"Reminds me of Crystal Light... like fake sugar and flavored tea."
"Actually not too bad… It kinda tastes like that generic fruit punch you'd get at summer camp."
"It reminds me of liquefied Dum-Dum lollipops."
"It just tastes like creamy sweetened tea to me with coconut."
"Not as offensive as the Unicorn drink, but I wouldn't go out of my way to try it again."
REAL LIFE. REAL NEWS. REAL VOICES.
Help us tell more of the stories that matter from voices that too often remain unheard.
This post was published on the now-closed HuffPost Contributor platform. Contributors control their own work and posted freely to our site. If you need to flag this entry as abusive,
send us an email
.