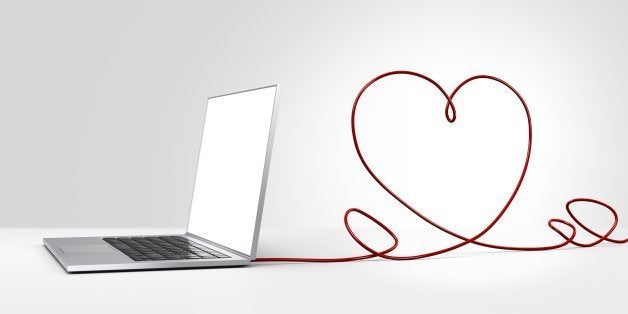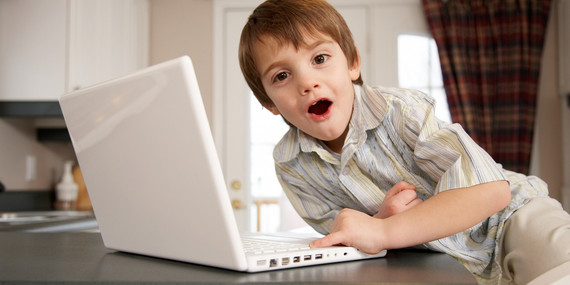 Right around the time I was ready to lock up our iPods and iPads because my kids were always using them, a local parenting magazine was looking for a few families to unplug for a week and share their experiences. I'm pretty sure I was the first person to sign up.
The kids hated me. My husband Jon wasn't happy either since everyone would be required to go screen-free for a week (work excluded). When the magazine selected us as one of three families to profile, I started to hate myself too.
We did it anyway, and we survived seven days -- 168 hours -- of screen-free time. Even with a snow day for all the kids and a sick day for my oldest son Noah, we made it.
I kept a journal of our experiences since so many people asked how we managed. Here is an idea of what the week looked like.
It's the night before our technology-free week, and there is nervous excitement in our house. When the kids aren't around, my husband Jon is vocalizing regret over agreeing to participate. Jessica is excited, and Noah and I are feeling nervous and excited. I am going to miss checking Facebook, and I'm not sure what I will do without using screen time to keep the kids occupied while I make dinner and get some work done. Evan understands that he won't be able to use the iPod for a while, but I think he forgets it starts tomorrow.
In preparation, we sat down and made a list of activities we wanted to do during the week. Ultimately we did about half of our list because the kids found their own creative ways to fill downtime.
Last night I had multiple dreams about not being able to check my e-mail and therefore didn't sleep very well. Surprisingly, today was manageable. I did delete Facebook from my phone so I wouldn't be tempted to check it. While Evan had his Monday OT appointment, I spent the hour working on a writing project instead of mindlessly wasting time on my phone.
The kids did well today, but I expected that on the first day. They were eagerly looking forward to using some of the art supplies we bought over the weekend. Noah spent much of his free time working on a scrapbook. Evan and Jessica tried to get their hands on all the new art supplies at once. Jon seems to be adapting well, too. I went out to dinner and came home to find Jon and Noah reading together instead of their usual pre-bedtime ritual of watching television.
We survived another day. It helped that we were busy after school with homework, swimming and karate. Noah was home sick, and he found ways to fill his time, included sitting in on one of my meetings. He also spent time reading, building with Legos, and working on a sticker book. Despite his keeping busy, I heard "I'm bored" a lot.
Jon and I are both inventing work-related activities that involve the computer. For example, Jon is doing online research, and I am working on creating a Facebook page for his office. We would not be doing these activities this week, but we seemed to have a lot of extra time to fill after the kids went to bed and this is a good excuse to get in some "work-related" screen time.
A snow day. Someone please help us. As the kids slept in an extra hour I couldn't help but rejoice over the fact that this would be one less hour to fill. Overall, the day went by quickly with only a few dragging hours.
The dreaded pre-dinner hours coupled with the fact that we didn't leave the house all day meant I was dealing with three kids craving electronics. At one point Evan, then 8, grabbed his Leapster (an electronic devise for pre-school kids) and Noah started playing an antiquated game on his spy watch. Thankfully Jessica didn't have to be stopped from engaging in screen time; she kept herself busy with various projects.
As a family (minus dad who was at work) we made yarn critters -- epic failure because someone (me) couldn't follow directions well. We each painted a "masterpiece" on a 5 x7 canvas and made cookies. Noah was particularly crabby about no electronics. He doesn't understand how I could spend the day on the computer for work and he can't play games or watch videos. It is nice to see him engaging with Jon in different night-time activities. Tonight Jon worked on teaching Noah how to solve a Rubik's cube.
A crabby day was had by all, but I'm not ready to blame our electronics sabbatical. I think the little brains in our house are still adjusting to daylight savings time. I also think that, like the rest of the Midwest, they are DONE with winter. Today we cleaned the basement together and played, too. While the kids were a little whiney about no electronics, they always manage to find something to do. Oh, and I accidentally checked Facebook but only for a few minutes. I wanted to linger longer but didn't. Does that count?
Today could have been rough because it's the one day a week where there are no afterschool activities. Evan had a friend over, and all the kids played together. I was worried about how everyone would react to no family movie night, since this is a weekly ritual in our house. Instead, the kids were given an elaborate scavenger hunt that ultimately sent them outside to play after dinner. They really enjoyed it, especially the last clue which led to an ice cream sundae bar.
I honestly think the kids are getting used to no electronics. No one is complaining about it, and they are finding things to do. I haven't heard one "I'm bored" all day -- maybe because they know there is only one day to go. Aside from morning karate and gymnastics, we've been home most of the day, too.
It's a good feeling to know we survived the week and found meaningful ways to fill our time. Surprisingly, when the week ended the kids were not even asking for their electronics. This confirmed my theory that, at least with my family, the more you use technology, the more you crave it.
Our screen-free week was a year and a half ago, and we ended it pledging to repeat the experience. Quite honestly the hardest part is committing to doing it again. We have since gone without our electronics for weekend stretches, and we've picked a day or two during a given week to unplug. But overall we have not done it as much as I had hoped.
Still, we continue to go off the grid periodically, and it's always a great way to reconnect as a family. The kids' creativity shines again. They interact more and mostly get along.
I highly recommend trying it. The hardest part is committing and starting. I promise you and your kids will survive. The key is coming up with alternative activities and not caving to repeated requests for screen time -- because there will be many, many, many requests, and they will get creative. Now is a great time to start because the weather is still good and there are so many outdoor activities. The last thing you want is a snow day when you're screen free.
Perhaps the best advice comes from Noah, who was nine at the time. He told the reporter doing the story: "If you say it's boring, it's going to be boring. But, if you say it's fun, it can be fun."