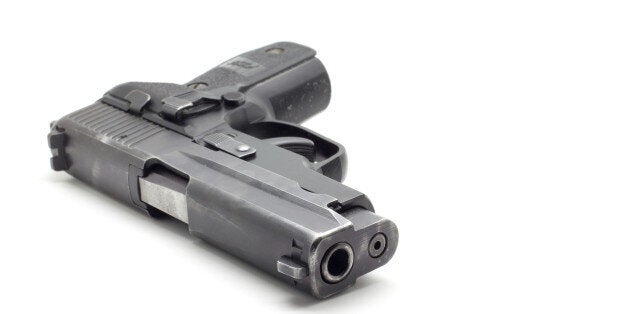 It seems like a relatively obvious equation: The weaker the gun laws and the higher the rate of gun ownership in a given state, the more deaths from gun violence that state will see.
That's the conclusion of a report released Thursday by the Violence Policy Center, a nonprofit organization that researches the public health impact of gun violence.
Alaska has the highest rate of gun fatalities in the country, according to data from 2013. The state saw 19.59 deaths per 100,000 people, which is significantly above the national average of 10.64 deaths per 100,000. VPC's report indicates that Alaska also has the country's third-highest rate of gun ownership, with firearms in 60.6% percent of households.
The study found a similar correlation between gun ownership and gun deaths in the rest of the country. Louisiana, Alabama, Mississippi and Wyoming, the states that followed Alaska in terms of highest gun death rates, had some of the nation's largest percentages of households owning guns.
VPC also noted that states with weaker gun laws tend to see higher gun death rates. All five states named above have gun restrictions that the report's authors describe as "lax."
The study defined states with weak gun laws as those that don't add extra provisions to federal gun laws, such as banning assault weapons or requiring a permit to buy a gun. In addition, states with open or concealed carry laws were considered to have weak gun restrictions.
States with the lowest gun death rates -- the top three were Hawaii, Massachusetts and New York -- were found to have strong gun laws as well as low rates of gun ownership. A separate 2013 analysis from the Law Center to Prevent Gun Violence similarly found that these three states were among those with the strongest gun restrictions in place.
A number of previous studies have linked gun laws and gun ownership with deaths by gun violence, challenging the "more guns, less crime" hypothesis that suggests a higher rate of gun ownership makes communities safer. The Violence Policy Center published a similar study last year, using data from 2011. According to the two studies, between 2011 and 2013, the five states with the highest percentages of gun-owning households saw a noticeable spike in gun deaths per 100,00 residents.
Another recent report from researchers at Johns Hopkins and Stanford Universities found a positive link in all 50 states between right-to-carry laws and a rise in violent crimes.
States have a great deal of autonomy when it comes to gun laws. It is up to individual states to determine whether to perform background checks, what types of weapons and ammunition can be sold and where firearm owners can bring their guns.
Hawaii, the state that had the fewest gun deaths in 2013, has only 9.7 percent gun ownership and a gun death rate of 2.71 out of 100,000. Yet VPC's analysis noted that those numbers are still far higher than in many industrialized countries. For instance, in the UK, where very few people own guns and do so under tight restrictions, the gun violence death rate in 2013 was 0.23 deaths per 100,000.
The 2012 shooting at Sandy Hook Elementary School in Newtown, Connecticut, focused global attention on America's gun crisis and resulted in a pledge from President Barack Obama to work to remedy the situation. Since then, however, Americans have stockpiled more ammunition and firearms than before amid weakened gun laws in many states.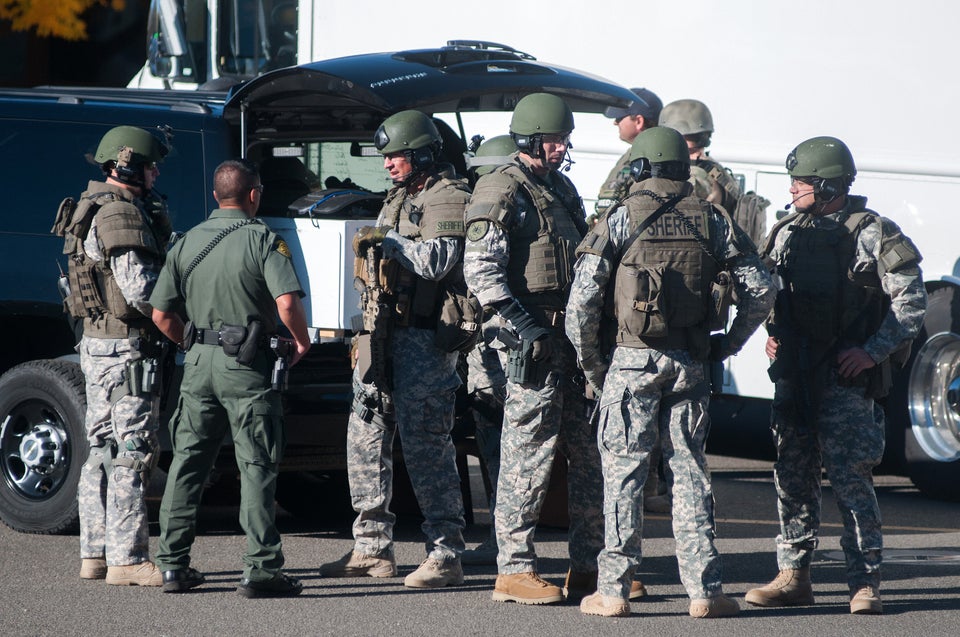 Shootings In America
Popular in the Community