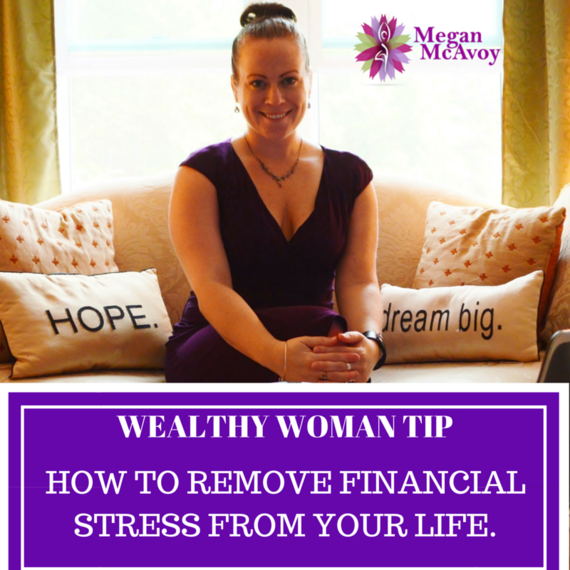 Did you know that 90% of Americans live under chronic stress? And, guess what the number one cause of stress is for most people... money! Have you ever had money worries, trouble communicating about money, or a complete lack of confidence around practical application (how to save, invest, protect) your money?
I think it's safe to say that most people can answer "yes" to the above. Stress wreaks havoc on the body, mind, spirit, our relationships, our business, and our life. When it gets out of control, it can actually lead to a host of health issues - from diabetes to obesity to heart disease and more. This creates a challenge in our financial life because one of the leading causes (that I saw as a Financial Advisor) why people did not qualify to protect their income with disability insurance is because of the long list of anti-anxiety and anti-depression medications that they were prescribed.

Imagine that. Stress can actually prevent you from protecting your greatest asset: the ability to earn an income and maintain your strong brand image.
Stress comes from not living in alignment with your values. The key to reducing financial stress is to look at your financial mindset and financial strategies compared to your values. Is saving for the future important for you? Do you want to afford to send the kids to college or enjoy retirement? Then, earning a high six or seven figure income definitely helps, and so does creating a creating a financial plan. The more income that you create as an entrepreneur, the more income that you can save - but you might as well get your strategies right the first time so that you can love money, not stress over it.

What are your financial values?
Living in alignment with your values reduces stress. Where values are defined as being like your "life compass," then your financial values are like your "money compass." So, how you spend your dollars speaks volumes about how you value money - and yourself.
For me, I value security. I am very deliberate and strategic about how I take on financial risk. So, the vast majority of my assets are in tax free, guaranteed products and my income is fully protected. I consider investing in myself as an entrepreneur to be the "risk." And while this is the "risky" part of my portfolio, it aligns with another one of my financial beliefs: as entrepreneurs, we are our greatest asset. (I will always bet on my own ability to succeed).
You have to believe in your own ability to generate wealth and be successful at growing your business. Investing in yourself is the best way to get started and the sooner that you do so, the better. Just like the sooner that you start investing in a 401(k), or savings account - the sooner that you invest in yourself, the greater chance you have to compound your growth. If you are not willing to invest in yourself, then why should your ideal clients do so?
Create a plan to remove stress.
As an entrepreneur, you should consider your financial values and if they are in alignment with you, your business model and your goals. When you are out of alignment, that's when you become stressed, overwhelmed, and lost. So, create a plan that fits YOU, and remove stress from the equation.
If you're not sure how, then seek out help. If you want to transform your relationship with money then check out "The Love Money Course." http://meganmcavoy.com/Courses.aspx Before you can attract ideal, high-paying clients, you must understand your relationship with money. You can transform your money relationship to communicate more authentically, build wealth in line with your values, and create financial freedom while having more time to enjoy life. But, you have to believe that you are worth the investment.
Confidence starts with you. If you're ready for a healthy, wealthy 2016 then let's get started. Catch me on Instagram for more tips on loving money and reducing stress. @megmcavoy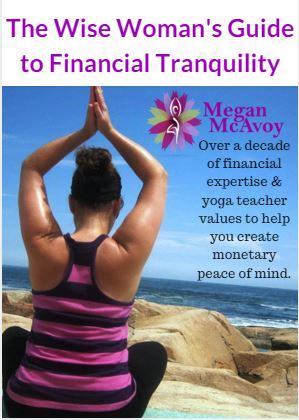 Calling all HuffPost superfans!
Sign up for membership to become a founding member and help shape HuffPost's next chapter