Mondays suck. And tight jeans suck.
While there is nothing we can do about the former, there is something we can do about the latter. This week, instead of running amok trying to plan out five different outfits, why not just wearing leggings every day? We understand that in most places of work, leggings are taboo. But what about faux leather leggings? They're basically like wearing leather pants, but so much more comfortable.
To help you stay comfortable from Monday to Friday, we've put together five different outfits, all using the same pair of $19.99 faux leather leggings from H&M. It's time to change your attitude, not your outfit.
Day 1: Bomber jacket + T-shirt + Baseball hat + Boots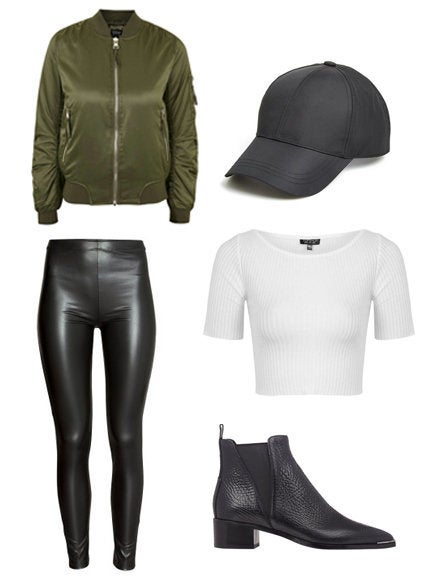 Day 2: Tunic dress + Sneakers + Sunnies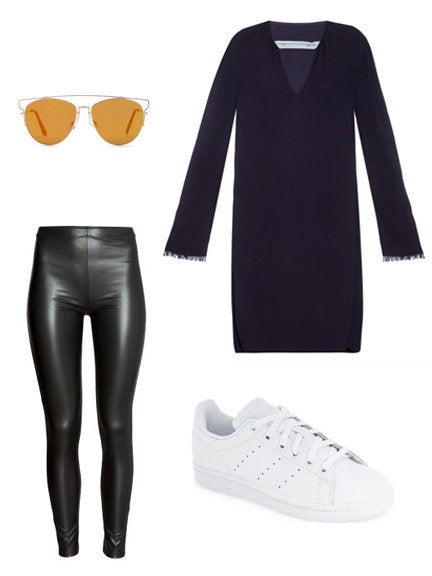 Day 3: Blazer + Button-down + Sandals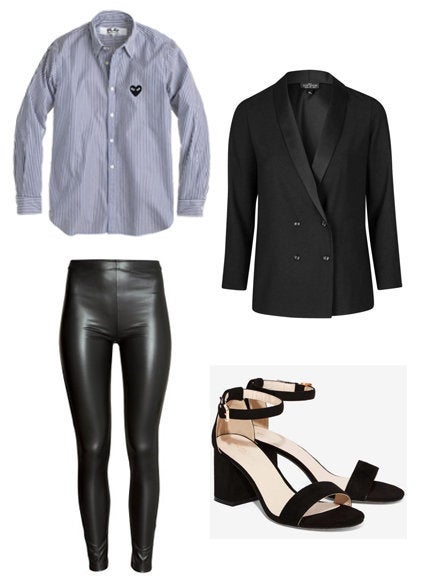 Day 4: Off-the-shoulder top + Shoulder bag + Flats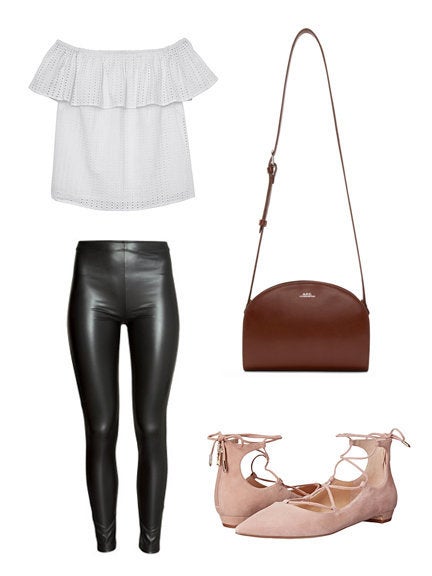 Day 5: Statement coat + Pumps