As a CEO of a start up for the past four years, I often struggle with self-confidence, the constant need to be "good enough," and the yearning to always do more than is humanly possible. As a woman, I have been dealing with these issues since I was 12. The world we live in conditions girls to constantly judge themselves and makes them doubt that who they are, is who they should be. It's therefore not surprising that young women are three times more likely to suffer from depression and nine times more likely to suffer from an eating disorder than their male counterparts.
After being bullied in high school, as well as in my college sorority, I decided that it was just easier to not let girls get close to me. I went from wearing my heart on my sleeve to protecting it at all costs. That was until I got involved with the organization I AM THAT GIRL and its CEO Emily Greener. I AM THAT GIRL provides peer mentorship and leadership coaching for girls in high school and college, ensuring they have safe spaces to connect and grow. I proudly became a board member and as I watched these girls transform, I also in turn transformed. I started to feel a bit more comfortable letting people see me, and owning exactly who I was.
As fate would have it, I recently met another badass lady CEO called Emma Mcllroy who started a unique fashion brand called Wildfang. Wildfang shares the mission to empower women to be their best and most badass self. Wildfang is much more than a brand; it is a mantra. When I think of Wildfang, I think about wearing what I want, being who I want, loving who I want and remembering that I am more than enough. 
Since I AM THAT GIRL and Wildfang, are both fueled by similar missions, I introduced Emily and Emma. I predicted banter and beers between these two, but what was born was so much more.
I AM THAT GIRL and Wildfang have joined forces with 17 amazing female musicians, artists and actresses to launch the YOU GOT THIS collection: a limited edition set of confidence boosting pins for sale exclusively at Wildfang with 100% of profits going directly to I Am That Girl. This collection is not simply a series of inspirational quotes, but rather a powerful product collection inspired by vulnerable, honest stories from a group of amazing women including Taylor Schilling, Abby Wambach, Amanda Seyfried, Emanuelle Chriqui, Monique Coleman, Stacy London, Lynn Gunn, Evan Rachel Wood and Pussy Riot's Masha Alyokhina. Because it turns out even women who win gold can experience a little self-doubt every now and again.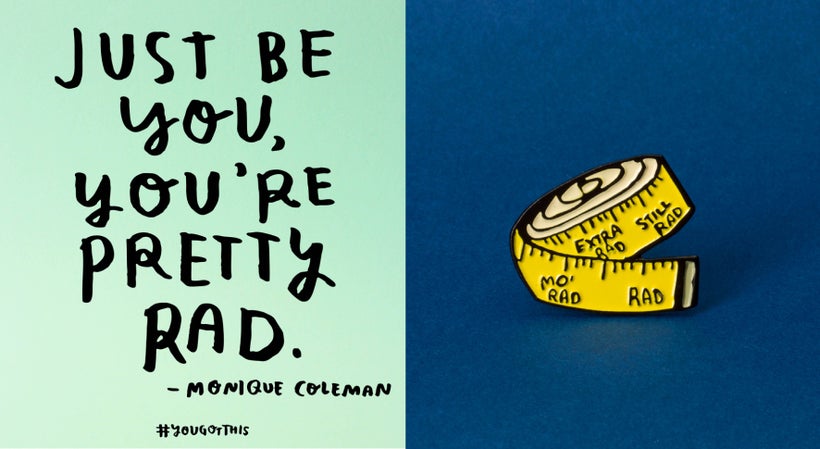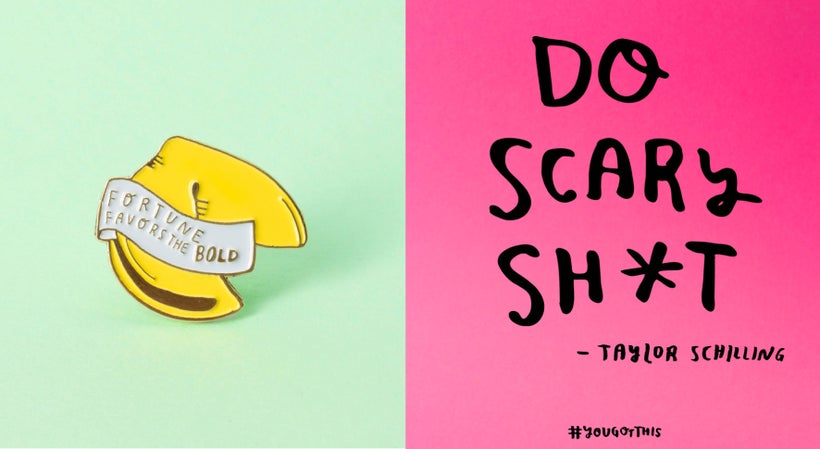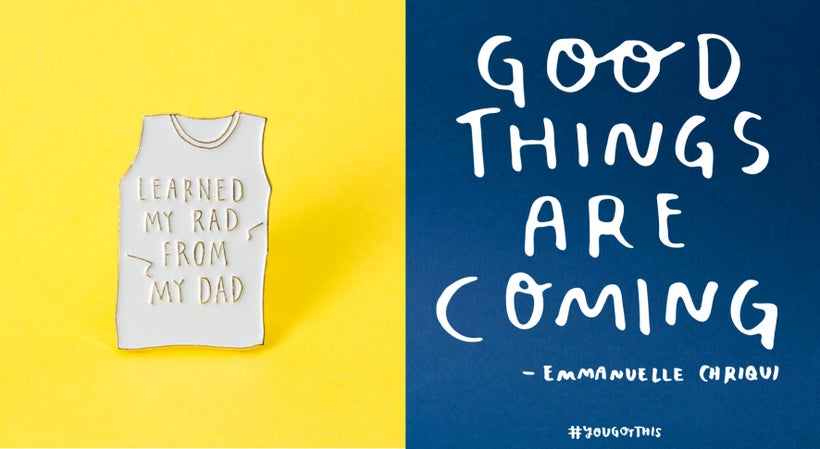 They asked each influencer where they get their confidence boost from and the responses inspired a series of custom pins, illustrated by artist Chelsea Snow. For example, Stacy London looks to her lippie for an instant pick me up: "Lipstick is my armor. It makes me feel sexy, strong and powerful. It's my strength projected outward, it's the cherry on the sundae of who I am. And when I kiss someone hello or drink tea, it leaves my impermanent but deliberate mark: 'I was here.'"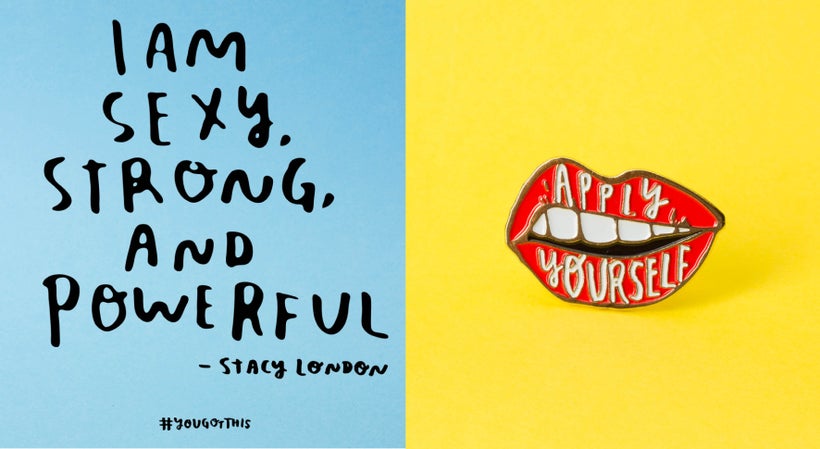 This is more than a collection of quotes, of buttons, of things to put on your favorite hoodie, jacket or bag. While so many brands sell items to women by playing on their insecurities, "buy this and you will be more beautiful", this collaboration tells women: you are already beautiful and we want to celebrate that. It tells women, it is rad to wear your heart, (or cat or peace sign) on your sleeve, and given that 100% of the profits go directly to I AM THAT GIRL, these pins will create a safe space for girls to do exactly that.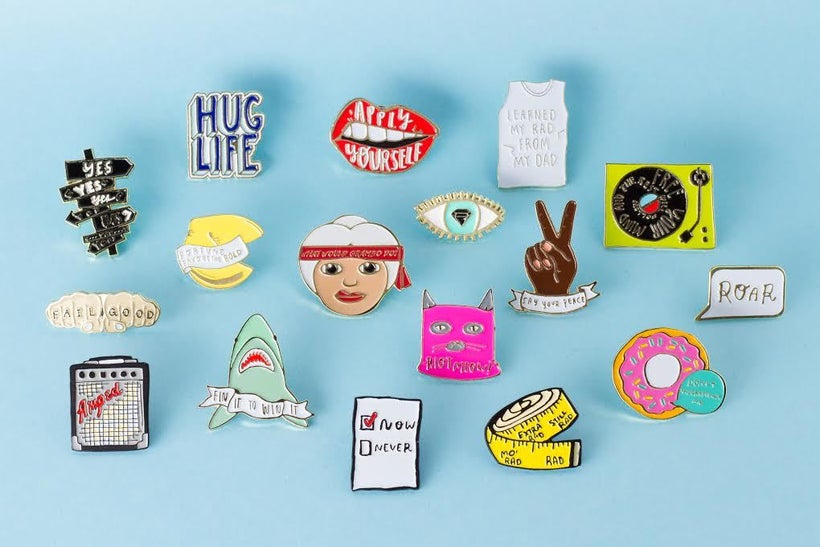 REAL LIFE. REAL NEWS. REAL VOICES.
Help us tell more of the stories that matter from voices that too often remain unheard.
This post was published on the now-closed HuffPost Contributor platform. Contributors control their own work and posted freely to our site. If you need to flag this entry as abusive,
send us an email
.