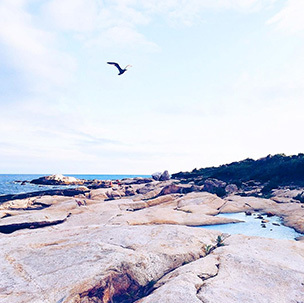 Holiday shopping season is upon us and I couldn't be happier! This Saturday is Small Business Saturday. The support for shopping small and shopping local grows stronger every year.
In this spirit, this year I've decided to shop with purpose - to shop hyper-local for all my gifts. I'm turning to my home state Rhode Island, The Ocean State, for inspiration and I'm committing to buying gifts only made here in RI and in the USA.
In order to finish my shopping in time for the Christmas, I had to start very early this year. First, I made my list (and yes, I checked it twice!) and prioritized categories. My passion for accessorizing means I prioritized and decided to start with style. I discovered a sparkling gem (in every sense of the word) to kick off my gifting.
I scheduled a visit to local RI-based jewelry company Loren Hope to see (and yes confirm) that the jewelry making process from the design to the creation were home grown. Rhode Island has a rich history of jewelry making - and in fact was known as the jewelry capital of the United States many years ago - and since I live for jewelry and accessories this felt like the perfect stop on my shop local tour.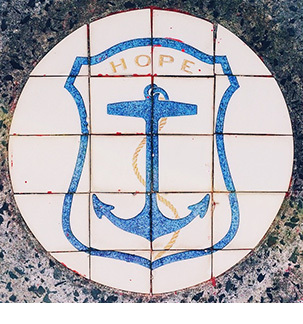 Jewelry making in my small and sweet state dates back to 1794(!) and luckily today it's attracting a new generation of jewelry-makers and artisans - including designer Loren Barham and her company Loren Hope. Loren personally gave me a tour of her offices and studio (and I created a very long mental list of gifts I plan to buy later). I mean seriously - where can you go today and meet the founder / designer and have her give you a personal tour!? Loren explained, "Not many people think of jewelry as art the way I do. In fact, I have art inspired pieces in every collection - whether it's a favorite painting hanging in my studio or a snapshot of architecture I loved while visiting Miami my designs and jewelry are wearable art." It's this one of kind feel that blends with the authentic artistry of each piece that makes Loren Hope such a gem.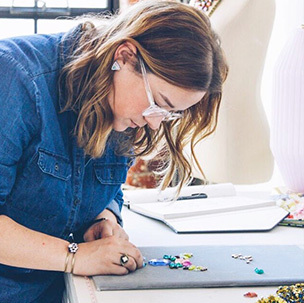 I was surprised that the Loren Hope studio feels more like an art gallery than a showroom but it made perfect sense -- this sensibility pervades the jewelry design, the styling, and the lookbooks. In fact, the brand has a studio series that is a collobation between Loren and a painter that yields a small batch single production run of exclusive pieces. Truly wearable art!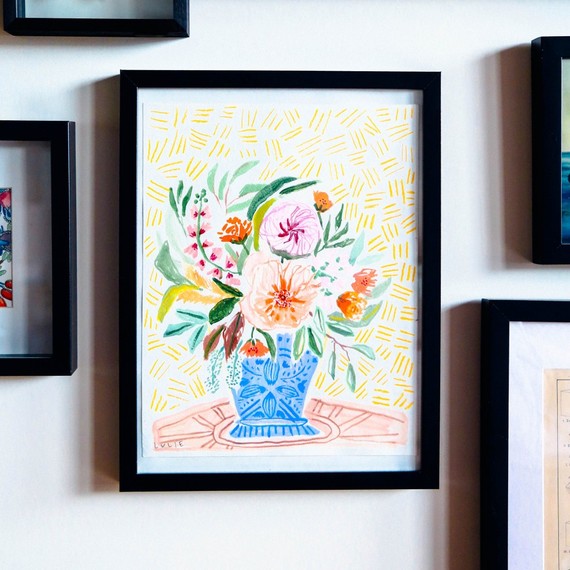 As I deliberately shop this holiday season, I keep returning to the feeling of family and community I experienced at Loren's offices. The designers and marketing and artisans are in the same space as the supplies and packaging and they welcomed me with pride and joy.
I've been met with this same gesture of open arm welcomes in other RI establishments I'm shopping - my local fish market, the organic farm, the beauty brand, and so many more.
Rhode Island personally inspires me every single day and it is why I'm supporting my state and our economy this holiday season. The ocean that surrounds us, the diverse shoreline, the brilliant sunsets, the colors, the textures and the people. Loren Hope symbolizes the story and history of community, craftsmanship and pride that makes living in RI a daily gift.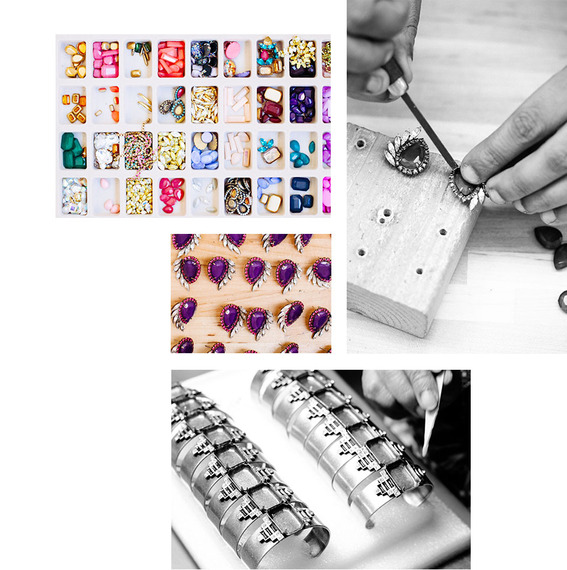 I didn't expect to feel so transformed and touched by an act of consumer consumption. Shopping small means supporting small - and living in the smallest state this gesture feels extra big this holiday season.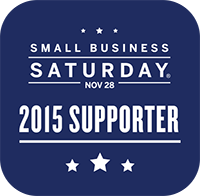 # # #
Photo Credits: Loren Hope website, used with permission.
Popular in the Community