King Jim, a Japanese company specializing in office equipment and supplies, recently started selling something called the Wearable Futon Air Mat Set.
It's a jumpsuit made of nylon, polyethylene and polyester that can double between as an overcoat and a bed, for those times when you're not sure where you're going to sleep.
Some people admire the ingenuity of the idea, while others fear it may make it easier for Japanese companies to force employees to pull all-nighters at the office.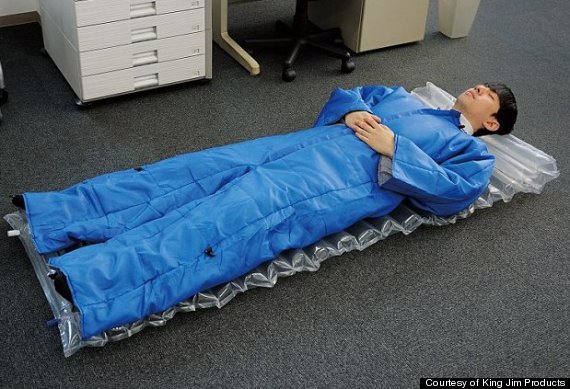 Before You Go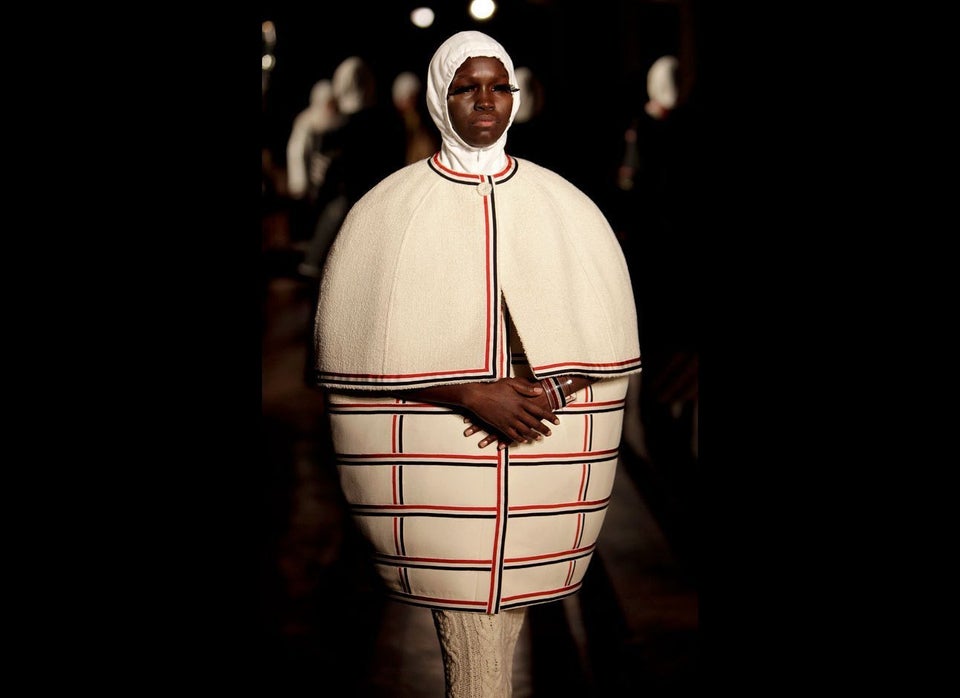 Wacky Fashion Week Style
Popular in the Community